Lime wash exterior is a fresh take on the classic brick home. It combines the bright white exterior we all love, while still keeping the texture of the brick intact. If you're anything like me, lime washing your home has been an internal debate for years.
Today I'll be chatting all things that come with lime washing the outside of your home. Most importantly, after two years I'll be answering the question: do I still love my lime wash exterior?
What Is A Lime wash Exterior?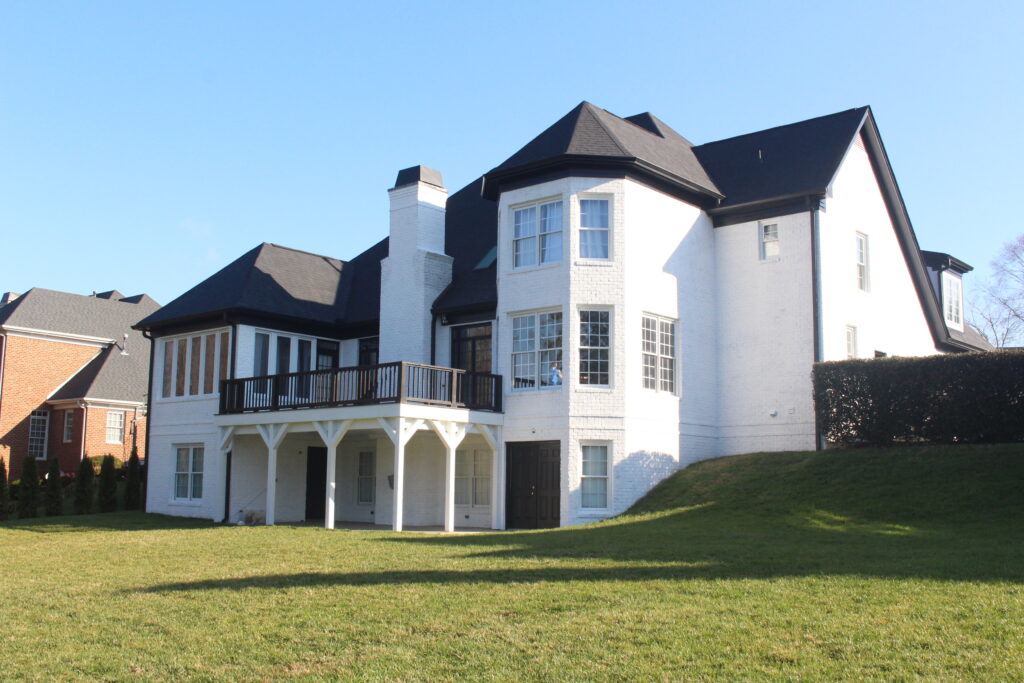 When you think of lime wash, think of two things: paint and lime. Traditional paint is combined with the acidity in lime to not just coat the top of something, but penetrate and dry as a resistant shield. Because of this, lime wash can only be used on specific materials- the most popular being brick.
What makes lime wash so unique is how durable it is! Even though it slowly patinas and eventually requires a touch up, you'll be amazed at how well it shields your home from any type of weather.
Debating Between A Brick Or Lime wash Exterior
Lime wash has been around for forever, but has recently become popular because it allows a traditional brick exterior to transform into white. While I believe your home is yours to design as you please, there is a lot of controversy around lime wash versus brick.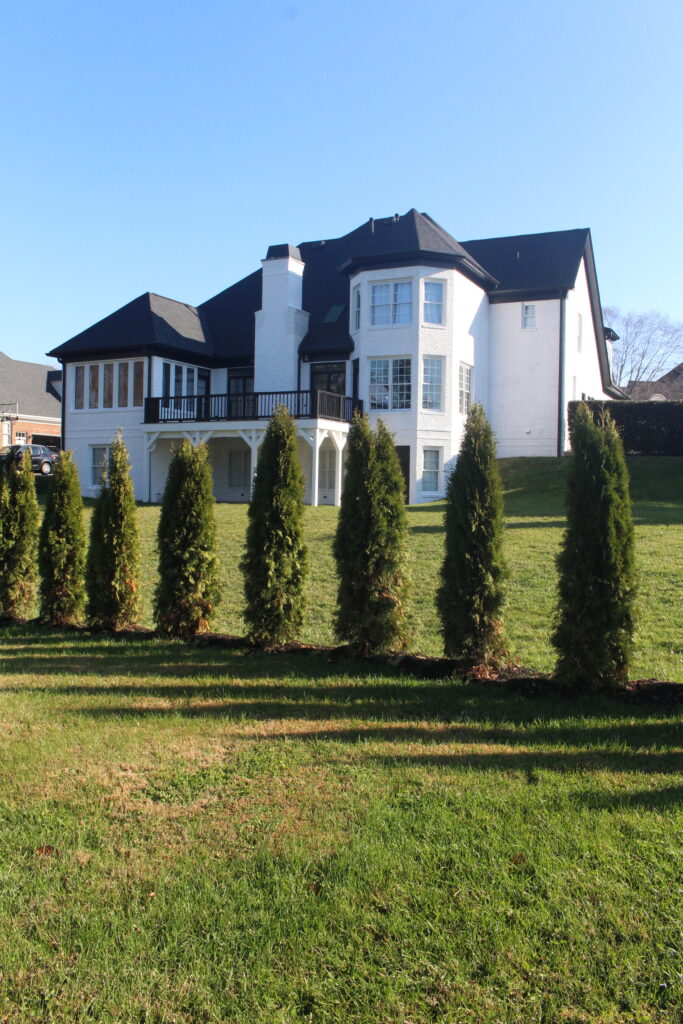 Many people believe it takes the history away from brick, but others view lime wash as a way to update while still keeping the charm. Needless to say, I debated a lot on if lime washing my home was a good idea.
Finally, I just listened to what my design heart wanted- it was a lime wash exterior! From that moment on, I was really excited to get the project started.
Why We Chose Romabio Lime Wash:
When going to purchase lime wash, I was shocked at how many shades of white were available. While they all look similar in theory, there is a huge difference when it comes to the tones of warmth or coolness added in.
We new we wanted to Romabio's line of lime wash shades. They have so many different options based on what shade of white you're hoping to achieve.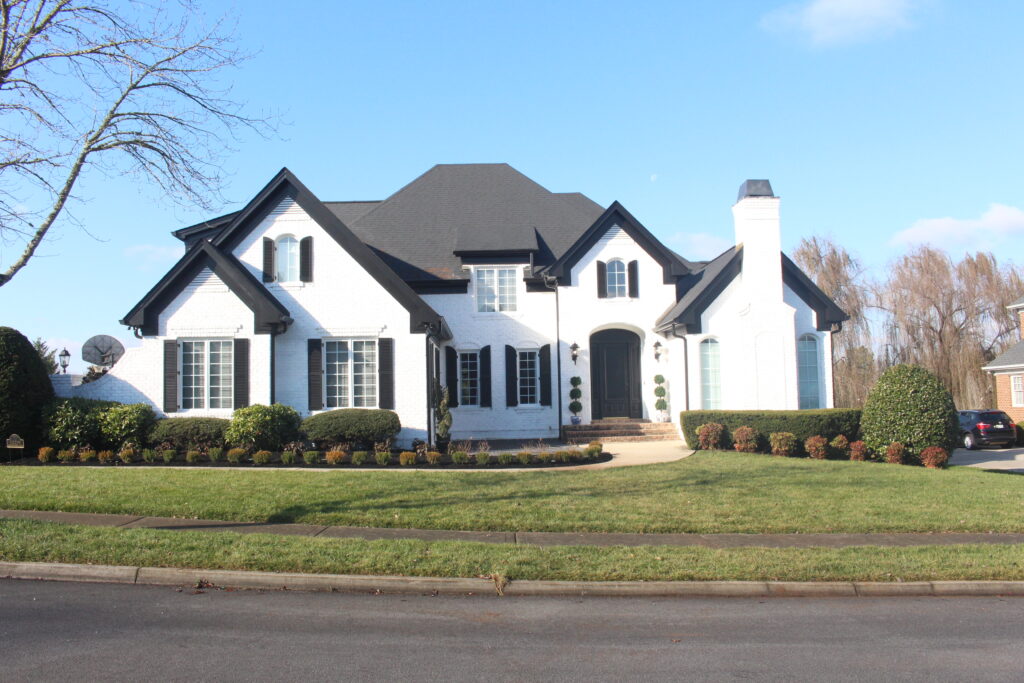 It's no surprise to anyone at this point, but I always fall back on the classic black and white contrast whenever I can. I just knew I wanted the brightest white possible to make our black roof and accents pop even more.
After debating for a while, I opted for a white with slightly cooler tones to keep the coolness in all our outdoor colors consistent. Once purchasing what felt like enough lime wash to fill a pool, the fun part began!
Lime wash Exterior Application Day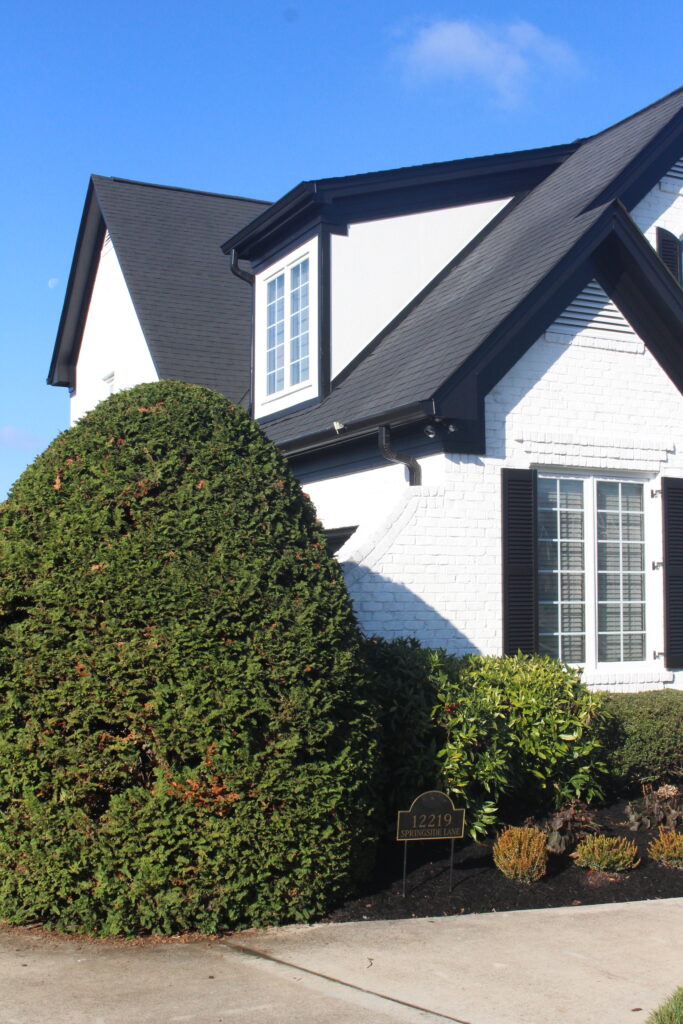 While I'd like to make the lime wash exterior application day sound like a super professional setup, it was just me, my paint sprayer, ladder, and a whole lot of excitement.  The project itself was not the most difficult I've ever tackled (remember when Craig and I painted our home in Mesa?!) but by far the largest in size. I opted to look at each wall of the exterior as a zone and only work on one zone at a time. 
The work was tedious and my neck hurt by the end of it, but the end result was absolutely worth it! I was thrilled that I listened to what my design heart wanted and fell in love with lime wash instantly.
Do I Still Love It Two Years Later?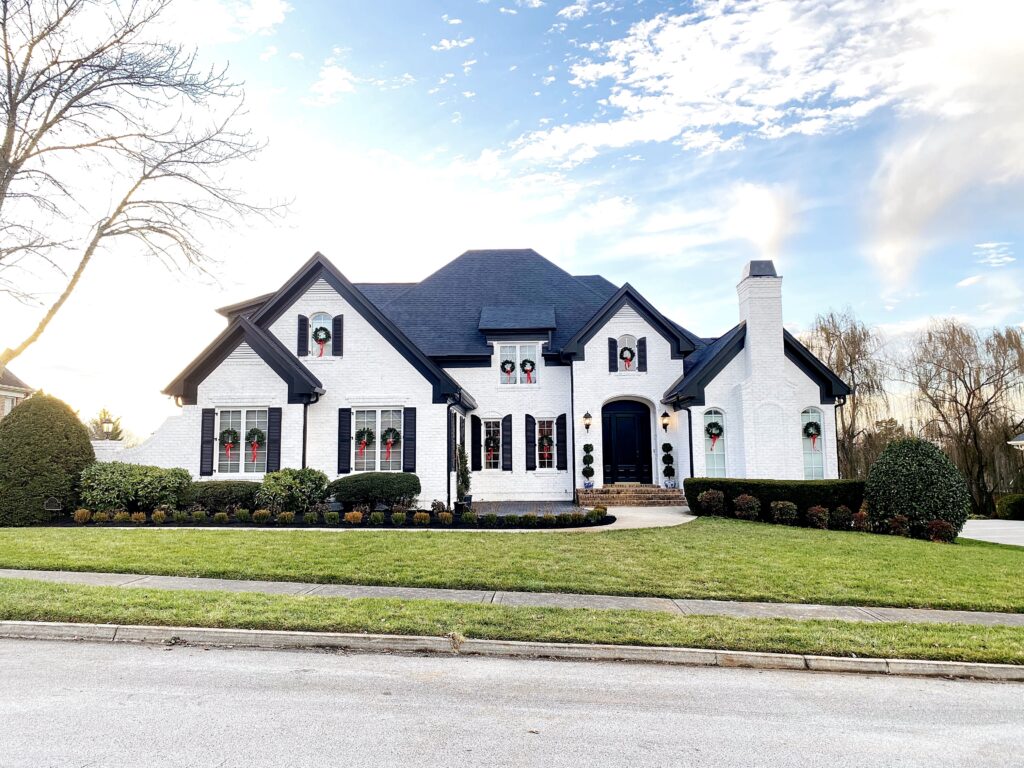 As I reflect on the project two years later, I can't believe I got out my paint sprayer and just went for it. While it's quite funny in some ways, I'm proud I was able to keep in tune with what I wanted.
But the question needs to be answered! Do I still love my lime wash exterior two years later? As a surprise I'm sure to no one, the answer is 100% yes! I can't imagine driving home everyday to anything except a beautiful white home.
If you're thinking about lime washing your home, this is your sign to go for it! I cannot recommend anything more- except maybe hiring a crew to come help out.
Have you ever considered lime washing your home? Or are you a die-hard team brick fan? Please let me know in the comments! And to keep up with everything on the blog, check out my recent posts: