Have you ever put something off because you didn't know where to start? I've been procrastinating the bathroom because I wasn't exactly sure what I wanted for the tile. We have several bathroom that need an overhaul (see more on that here) and I wanted to get the design perfect!
Although so many of us love to scroll online for creative bathroom tile ideas, it can be difficult to make a decision that you're guaranteed to love years later.
Today on the blog, I'll be sharing all my favorite timeless bathroom tile ideas that are guaranteed to look great in any home. Hopefully, you'll be able to kickstart any bathroom renovation with confidence you made the right tile choice.
What To Know Before Choosing A Bathroom Tile
So much interior design is based on these seemingly binding "rules" for what a home should or should not look like, and that's just not….me. Your home is supposed to reflect what YOU love, and bathroom tile is no different.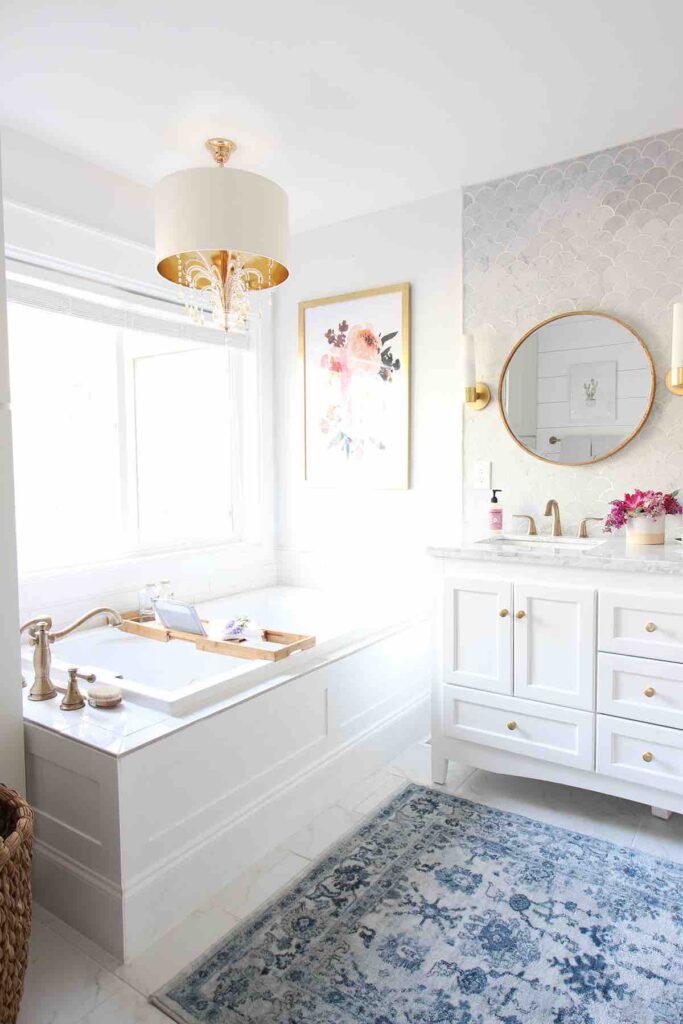 Before you begin choosing a bathroom tile, take a step back and think: do I actually want to look at this tile everyday? Since this is a more permanent design choice, I want you all to feel confident. I know my design choices aren't for everyone, but they make sense for me and my family and make us feel excited to live here.
Not sure what bathroom tile you truly love? That's what I'm here for! I've grown quite fond of many bathroom tile ideas over the years and know you'll love them too.
Bathroom Tile Ideas FOR YOUR NEXT PROJECT:
Unique Layouts vs. Patterned Tile
Patterned tile has been very trendy in recent years. And for good reason – it's darling! But more often than not, we tire of the same patterns in our own home when we have to look at it everyday. While patterned tile is beautiful, committing to the perfect pattern is incredibly difficult. With a unique tile layout, a classic color can be combined with an intricate placement for a totally one-of-a-kind look. I love the idea of taking a single tile and using the placement to creating a unique pattern you'll love for years to come.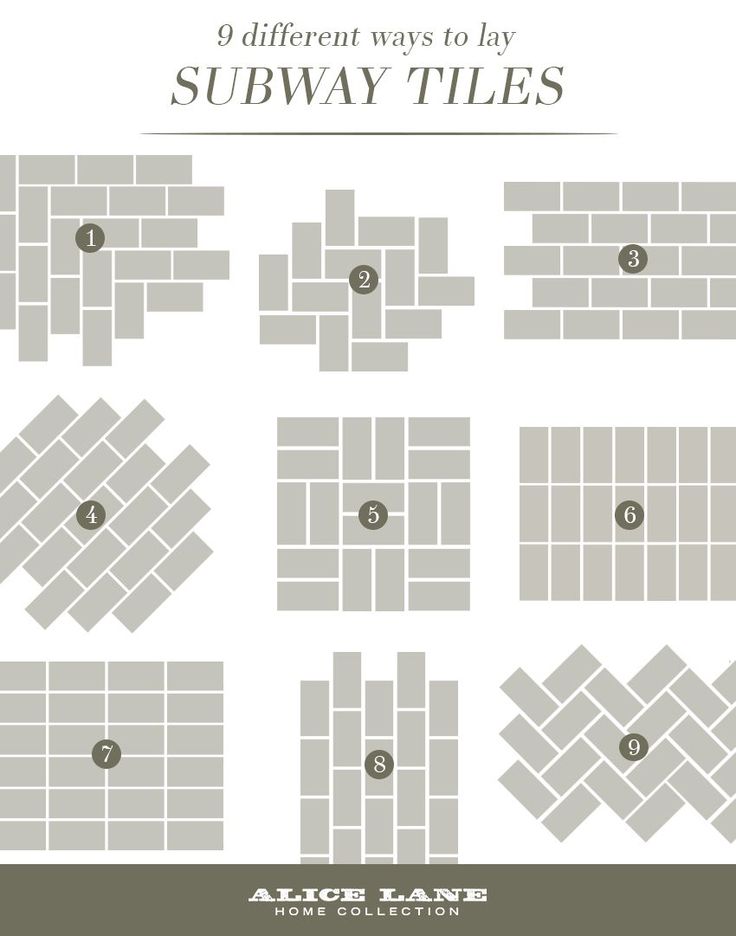 I've played around with what feels like endless tile layout combinations, but here are my all-time favorites:
Brick Lay– It feels very classic, yet the slightly off-center tiles add a lot of intrigue.
Straight Lay– Who doesn't love the subway tiles look?
Herringbone– A little extra drama, but still a timeless tile idea.
Vertical Slack Bond– Vertical tile is not done enough! It's both classic and unique.
Crosshatch– I love this look with a minimal tile color. The statement is huge.
What's best about choosing a unique tile layout is how inexpensive the tiles can be! While traditional lays or patterned tile require investing in a more expensive tile, unique layouts do not. I've found subway tiles look just as good as the highest end because the layout pattern adds that more luxurious look.
Marble Tile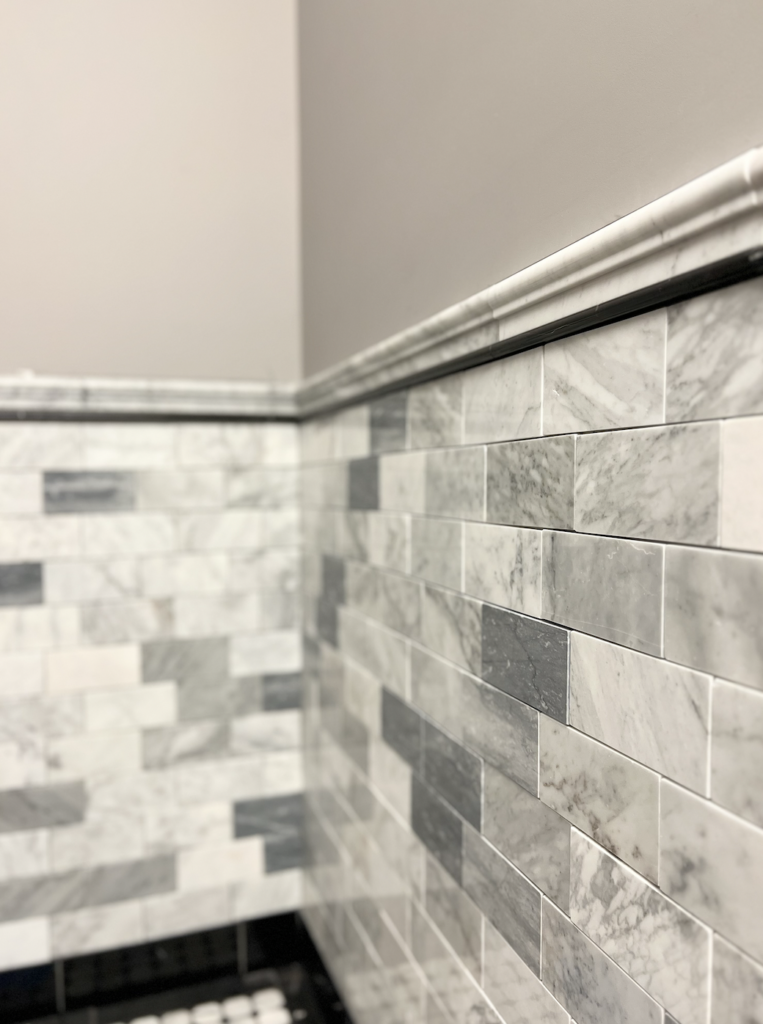 If unique tile layouts do not feel right for your bathroom, you can never go wrong with marble tile. Of all the bathroom tile ideas out there, I can guarantee marble will perfectly blend into any space as a stunning stone element.
A lot of the fun can come in choosing the right marble tile. Marble comes in multiple colors, whether it be the traditional white, gray, or even beige. You can choose how much contrast you would like within each tile, or you may even opt for a more exotic pattern.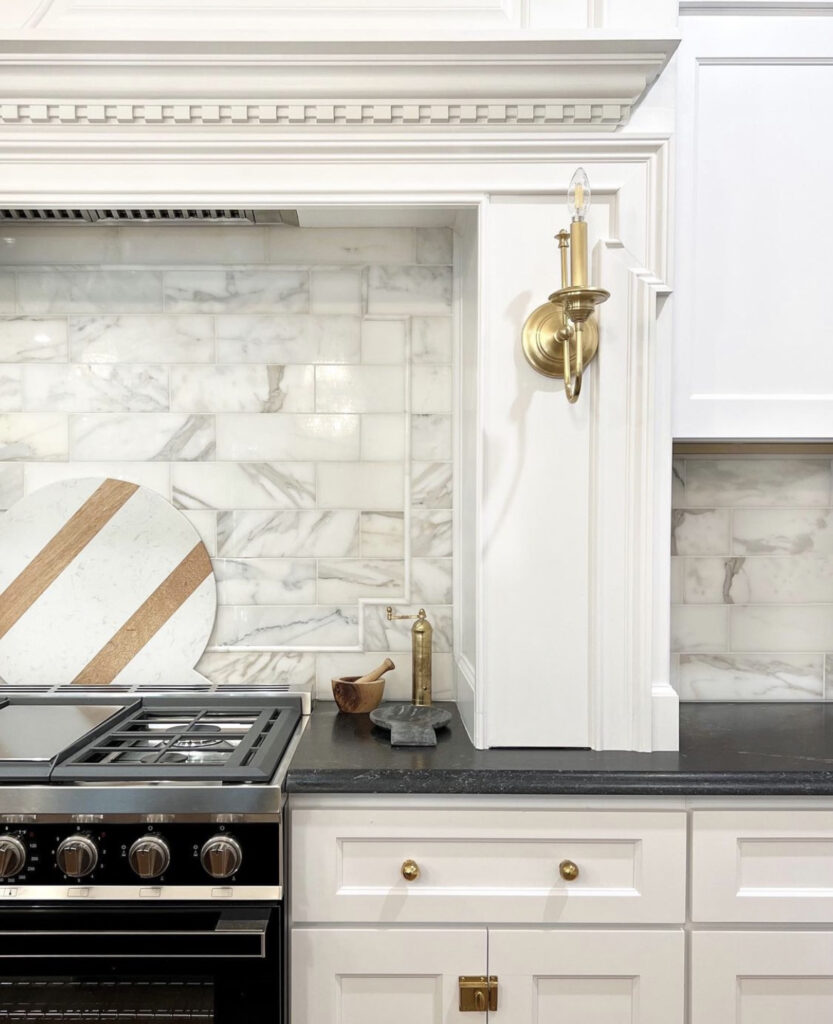 Regardless, marble tile is the perfect choice if you want a timeless bathroom tile idea that will hold up in value.
Black and White Tile
Oh how I love a black and white tile! Whether it be in my bathroom or entryway, I just can't seem to get enough of it. Black and white tile has existed in architecture for centuries all around the world. It's about as timeless as timeless gets!
You can see it laid in squares in my entry, but any shape of black and white tile is great paired together.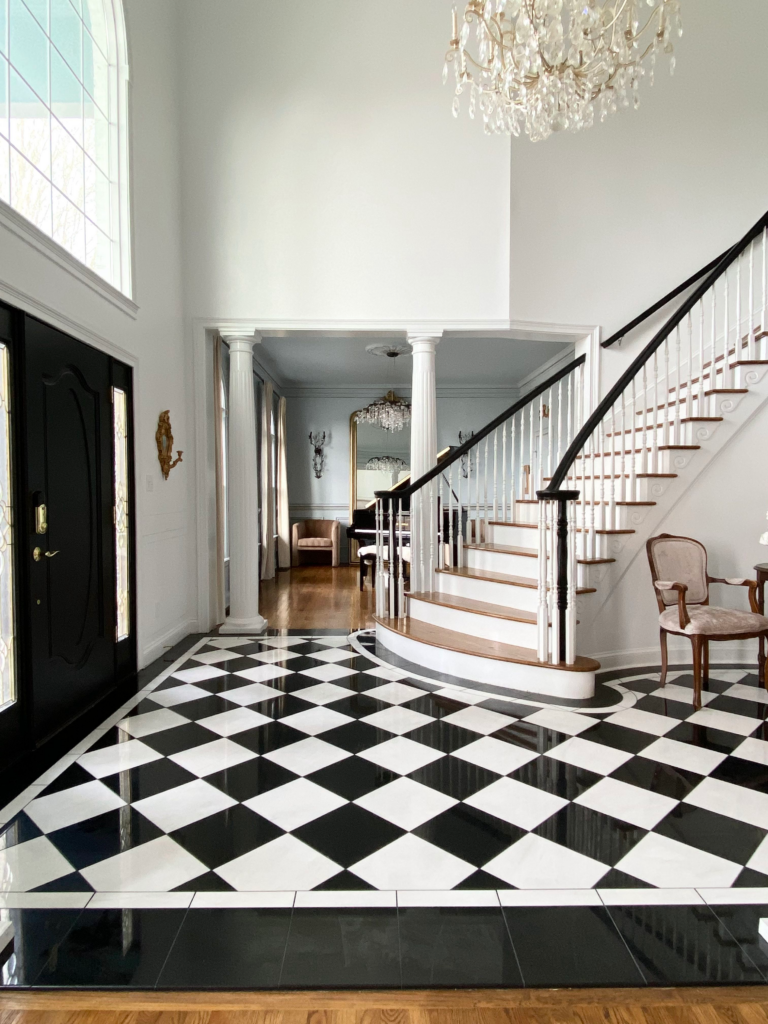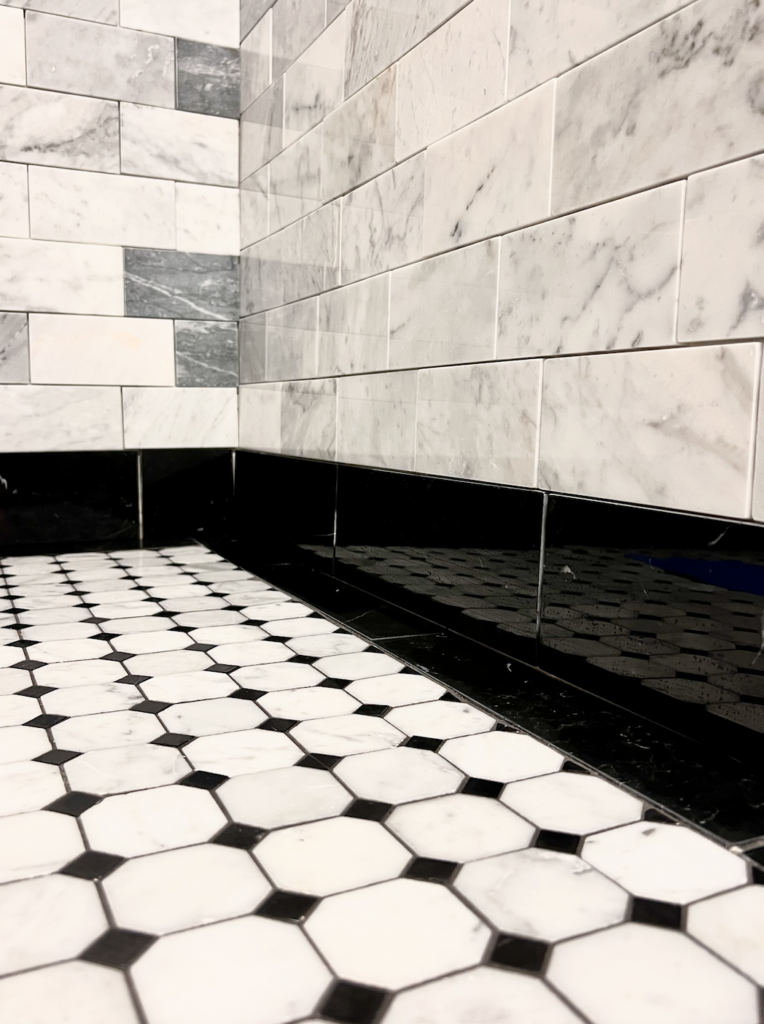 I love that the two together dance between a bold choice without being overtly too bold. Of all the bathroom tile ideas out there, black and white tile holds a special place in my heart.
Still Not Sure What Bathroom Tile Ideas Suit Your Home?
Look at the different lighting throughout the day and consider what mood you want to set. Is there an idea you just can't seem to shake? Or are all the options feeling overwhelming and you just want something classic? No matter what you seem to be drawing towards, lean into that idea further. The right choice lies within your interior design gut!
Please let me know in the comments what timeless bathroom tile ideas are your favorite! And to keep up with everything on the blog, check out my recent posts: