I'm in the planning stages of completing a makeover on our foyer staircase. While my own home is very traditional, I also love the look of modern stair railing.
In our old house, I replaced our spindles with a modern stair railing design and I loved it! It was an easy DIY and cost a fraction of what a full staircase remodel would have been. Although I'm not doing a modern stair railing in our home now, I still thought it would be fun to share with you all the potential ideas I considered. Today on the blog, I'll be chatting all about my favorite ways to bring a modern stair railing into your home!
Refresh A Current Stair Railing With Paint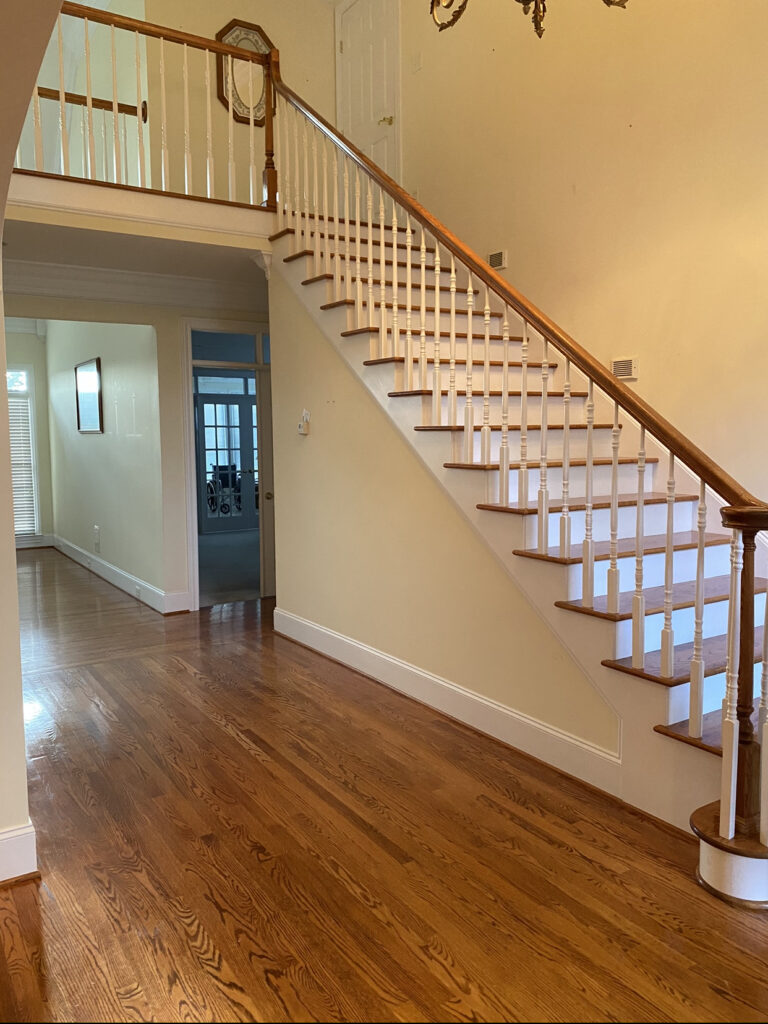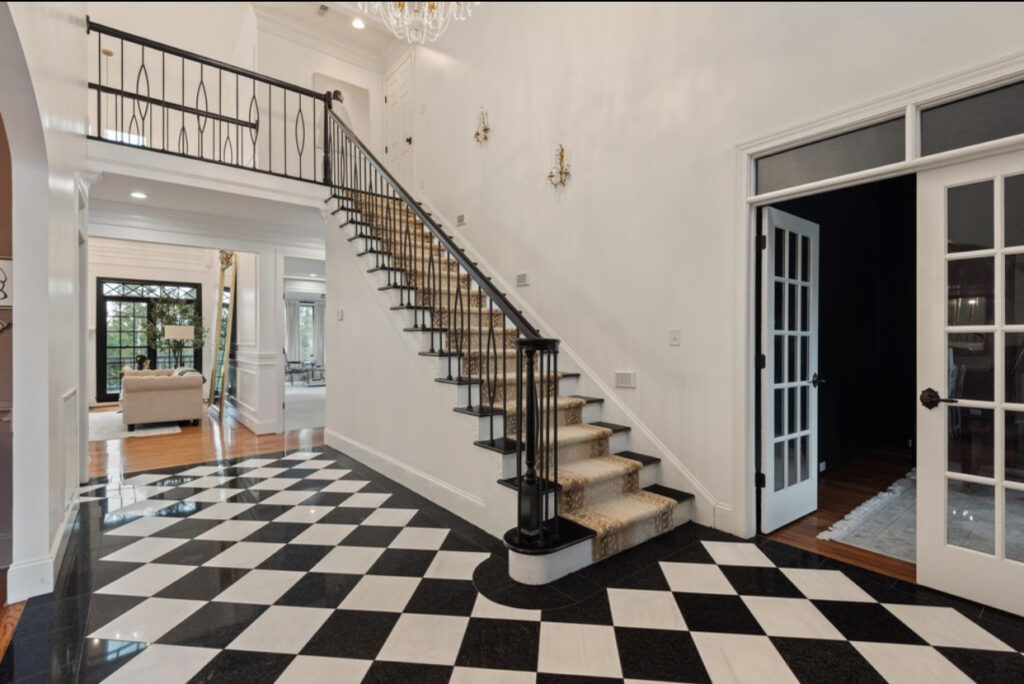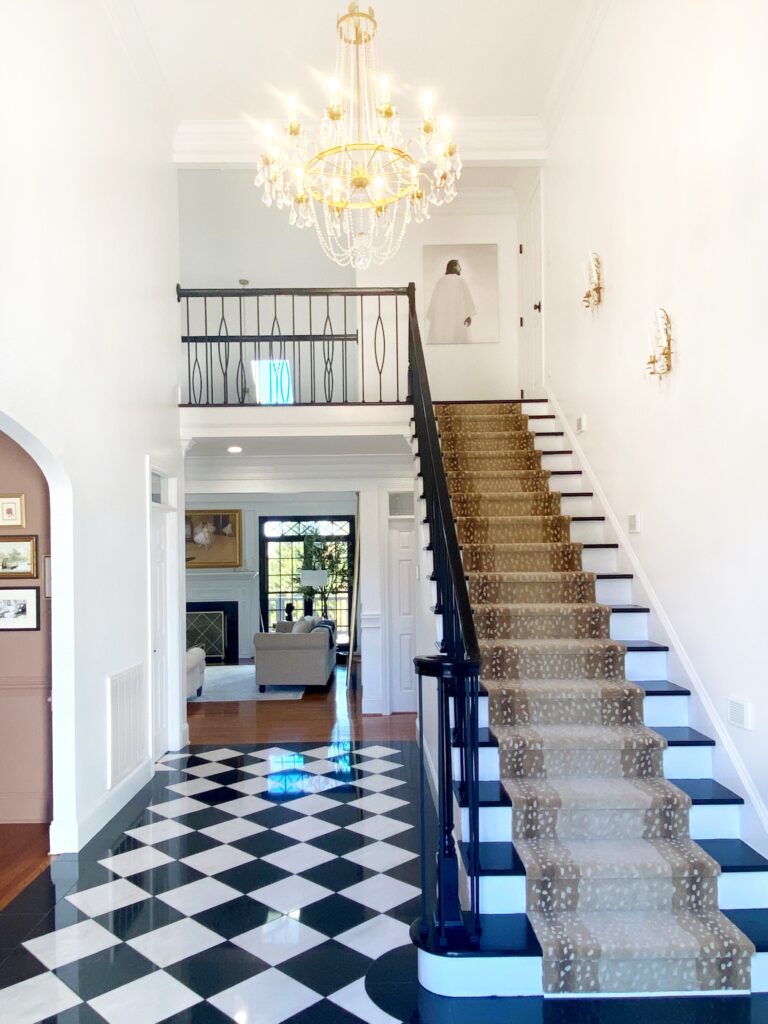 If you're considering refreshing your current stair railing, my tip is to choose a darker paint color or wood stain on the handrail and keeping your existing spindles. Even the slightest touch will refresh it with that modern, updated feel.
Choose A New Style For A Modern Stair Railing Feel
Although you may picture one specific look for modern design, there are many different variations to the style! There are countless takes on the modern stair railing, but a few common elements group them together. Monochromatic or more minimal colors, clean lines, and natural materials all are seen within anything modern in the interior.
Here are a few of my favorite stair railings that highlight the characteristics we all love with anything modern:
Horizontal Stair Railing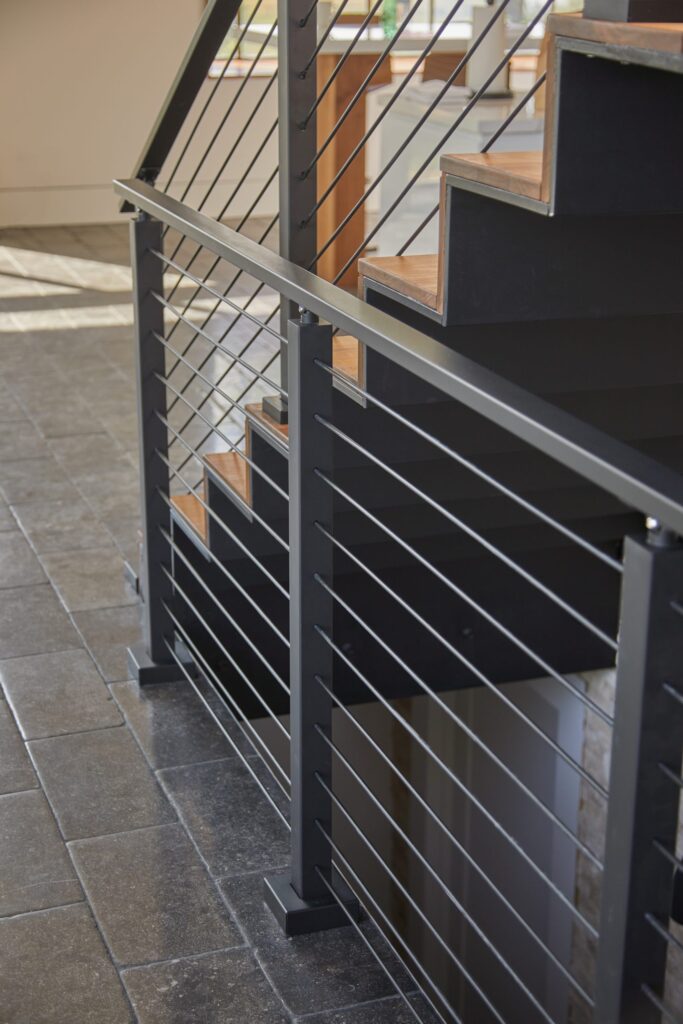 This is the typical picture most people have in their minds when thinking of a modern stair railing. The horizontal rods are usually made of black metal, with a wood handrail to bring in warmth. The end result is a perfect mix of classic and edge that turns out stunning.
While I love this design and think it's a timeless staple for many homes, it just felt a bit too modern for our Monarch Revival.
Another concern is that it creates a ladder effect for kids to climb on which made me really nervous. Not everyone will have this problem, but it's definitely something to consider!
Tapered Spindles
I don't know if there is any design touch quite as charming as a tapered spindle stair railing. Tapered spindles have been around long before the modern stair railing trend, but have been elevated using a lot of the typical modern elements.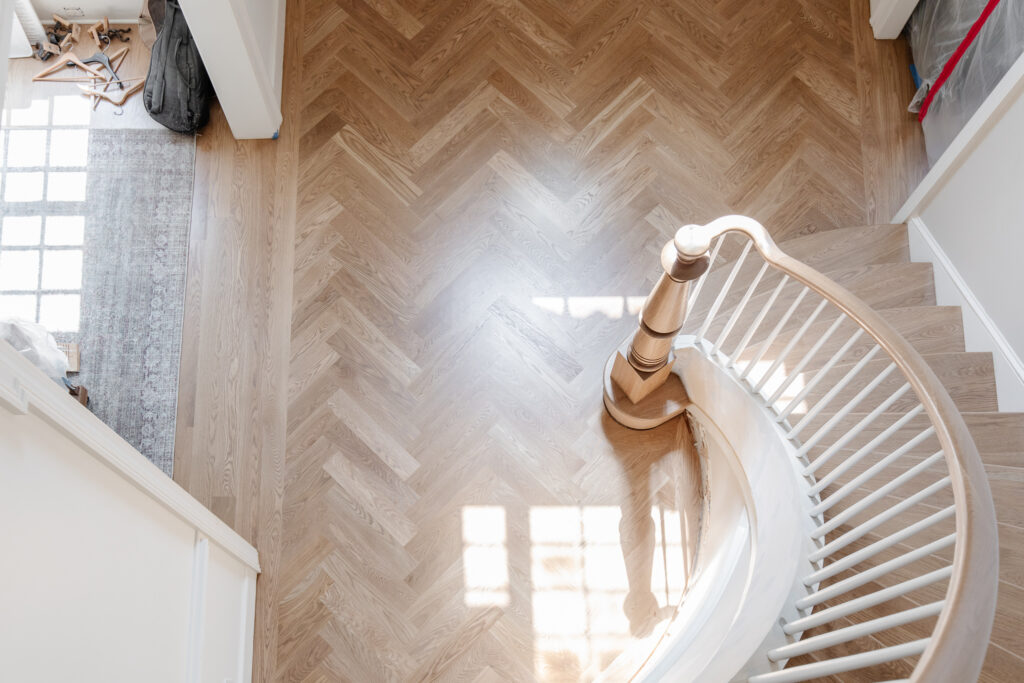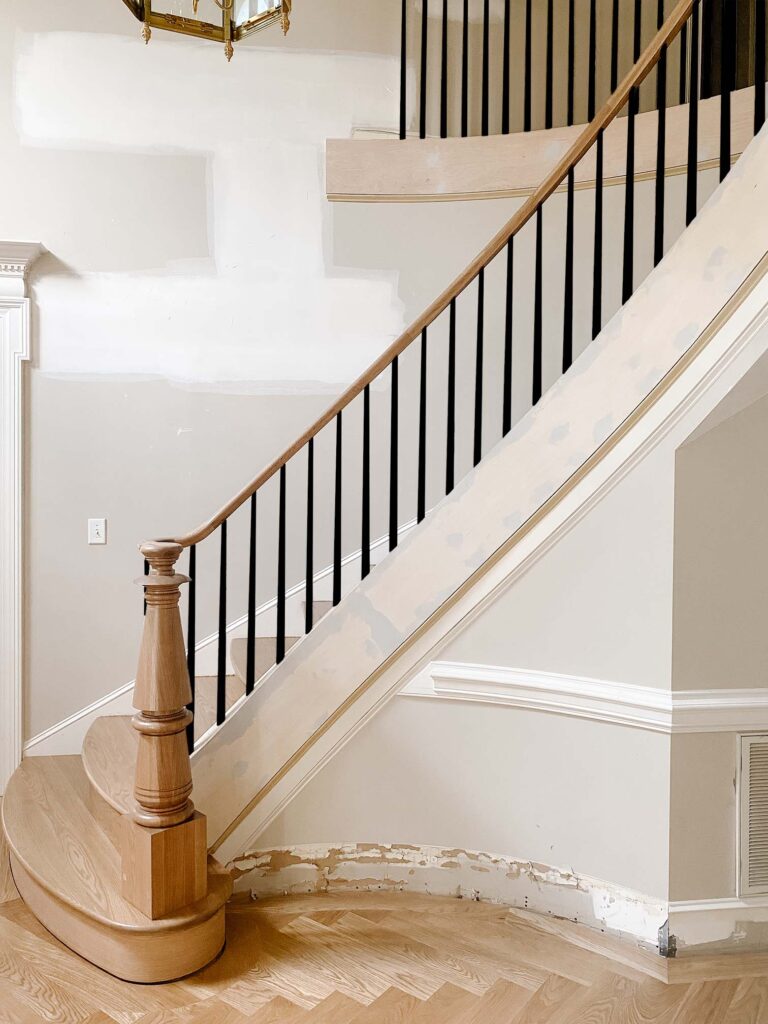 Chris Loves Julia has a beautiful foyer staircase blends modern and traditional elements. I love the look of the tapered spindle!
Consider Using A Railing Company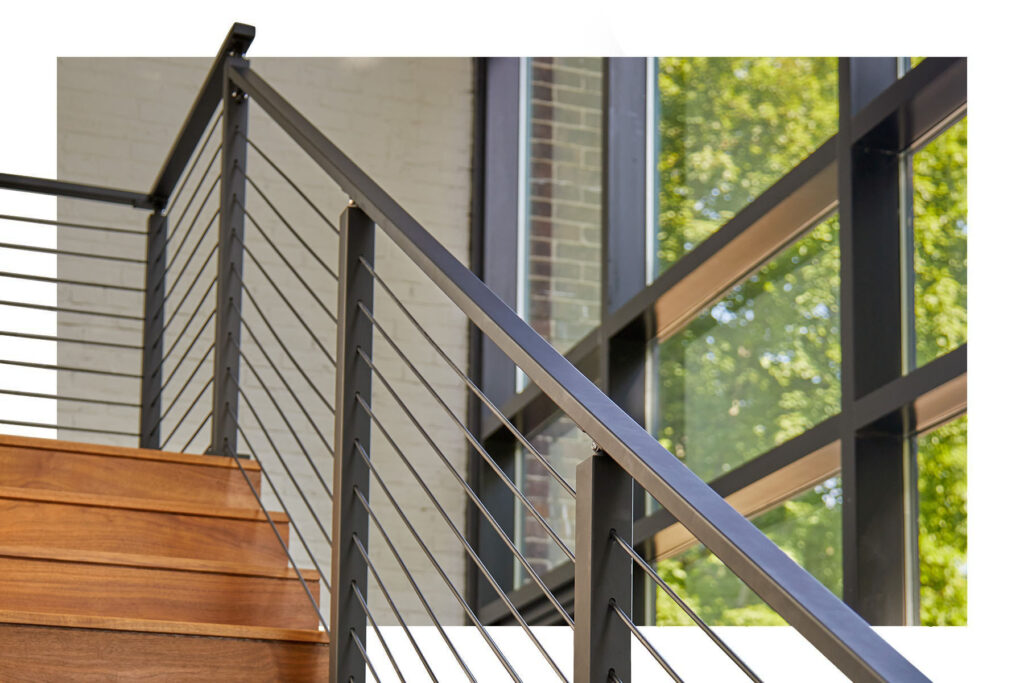 Depending on the state of your current stair railing, you may consider using a railing company. View Rail is a company that is beloved by DIYers everywhere- and for good reason!
Their designs are timeless, sturdy, and provide the perfect modern stair railing for every household. While I considered using them for our kitchen stairs, I wanted to save money for other projects in the Monarch Revival. Eventually, I'd love to give them a try!
My Final Thoughts On Modern Stair Railings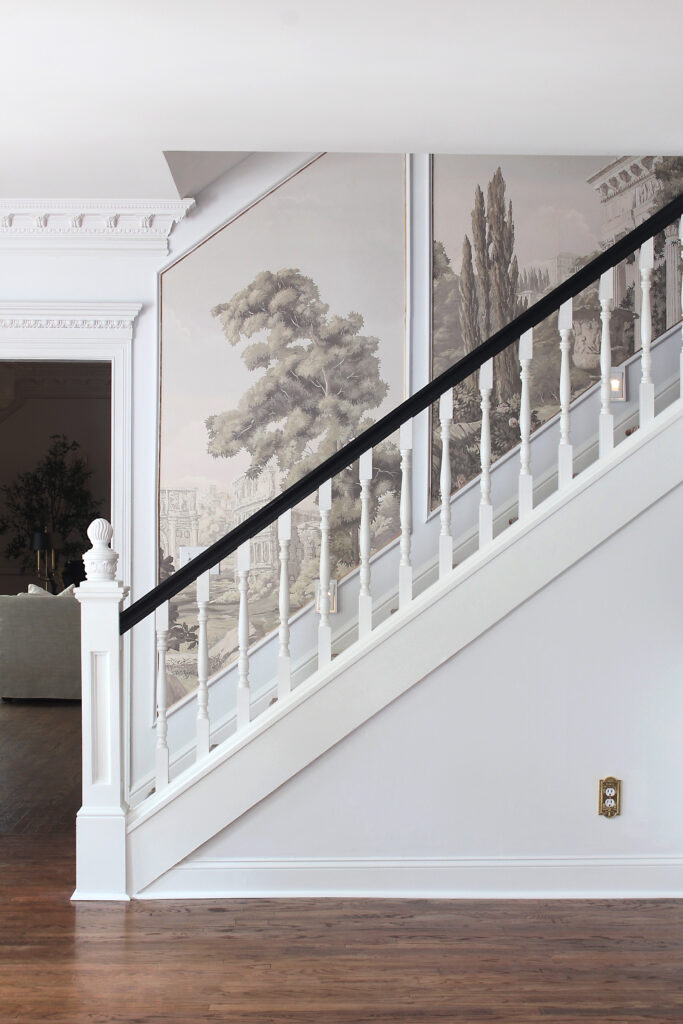 Whether your railing needs a fresh coat of paint, or a total refresh from scratch, bringing a modern stair railing into your home is a stunning addition.
What do you think about the modern stair railing trends? Let me know in the comments! And to keep up with everything on the blog, check out my recent posts: