It feels like it's been a minute since I've talked about a paint color on the blog! Check out some of the other colors I love to use in my home:
Today on the blog, I'm so excited to chat about the beautiful neutral that's perfect in every room of your home: greige! This gray/beige mix is the perfect combination of warm and cool tones that will perfectly compliment any interior style you have.
What Is Greige?
Greige is exactly what it sounds like- the perfect mix between gray and beige. Although there is a large range of colors that fall into the greige category, any warm gray or cool beige could be labeled as such. I've been in love with this hidden neutral for years, so it's exciting to see its popularity grow and others feel so strongly about it too.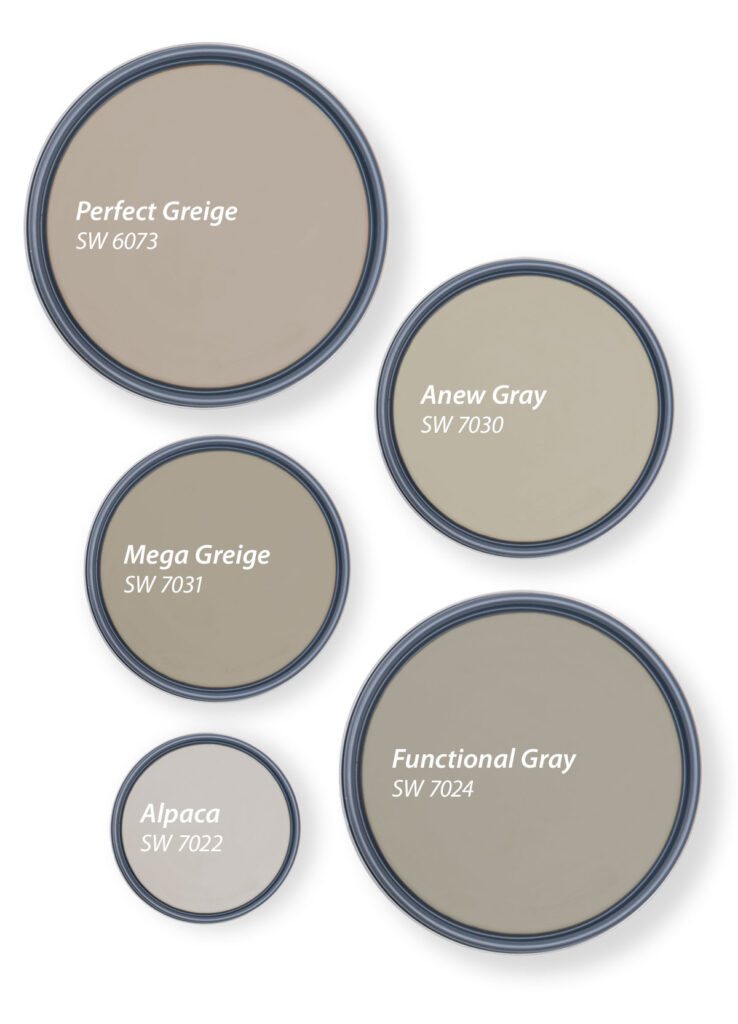 While greige seems to be the new "it" name for the color, mushroom and taupe are often synonyms. To me, mushroom tends to stray more brown in tint, and taupe a bit more purple. Regardless, it truly is in the eye of the beholder.
My Favorite Greige Paint Colors
It's exciting to see so many brands come out with their own takes under the greige family umbrella. That being said, with so many options it can be tricky to decide which shade is perfect for your project. Here is a breakdown of my favorite greige paint colors and how they look when fully dried down:
Best Greige paint Colors:
SW Accessible Beige (used in my garage!)
SW Perfect Greige
SW Mega Greige
SW Functional Gray
SW Alpaca
Perfect Greige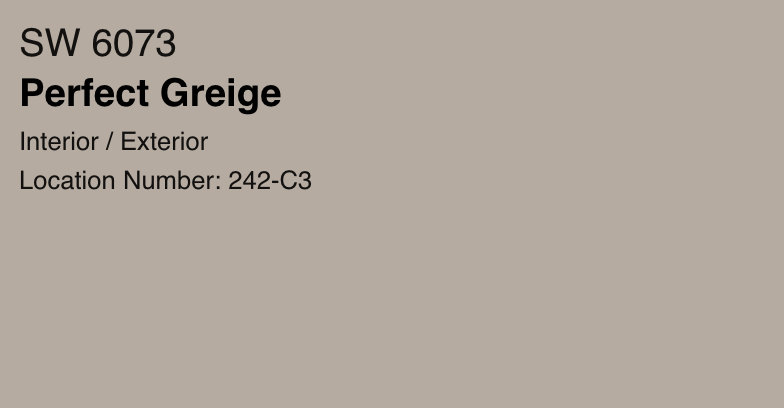 The name sums it up exactly! Perfect Greige is an award-winning color because it is the ideal combination of gray and beige without straying too dark in tone. If you want a greige, but are hesitant of straying too far warm or cool, this color is perfect (see what I did there) for you!
Accessible Beige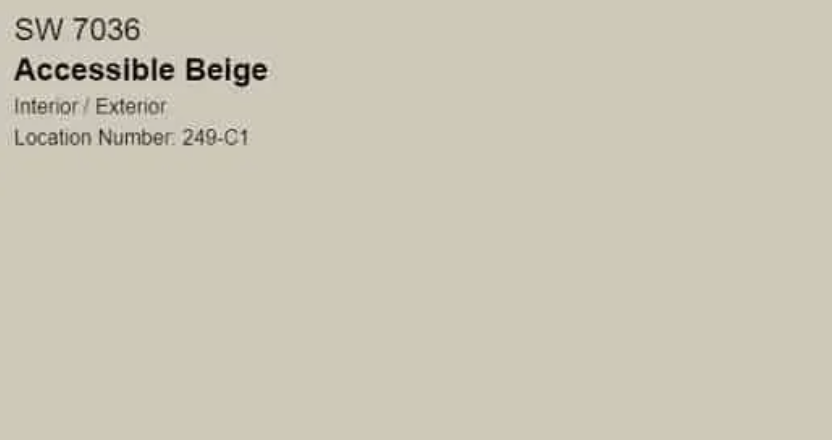 Accessible Beige is another super popular greige choice because it captures the warm earthy hues that are so popular now, while still remaining on the lighter side. The gray undertones provide a rich neutral base, but it doesn't stray too cool. I loved it so much, we used it in our garage trim!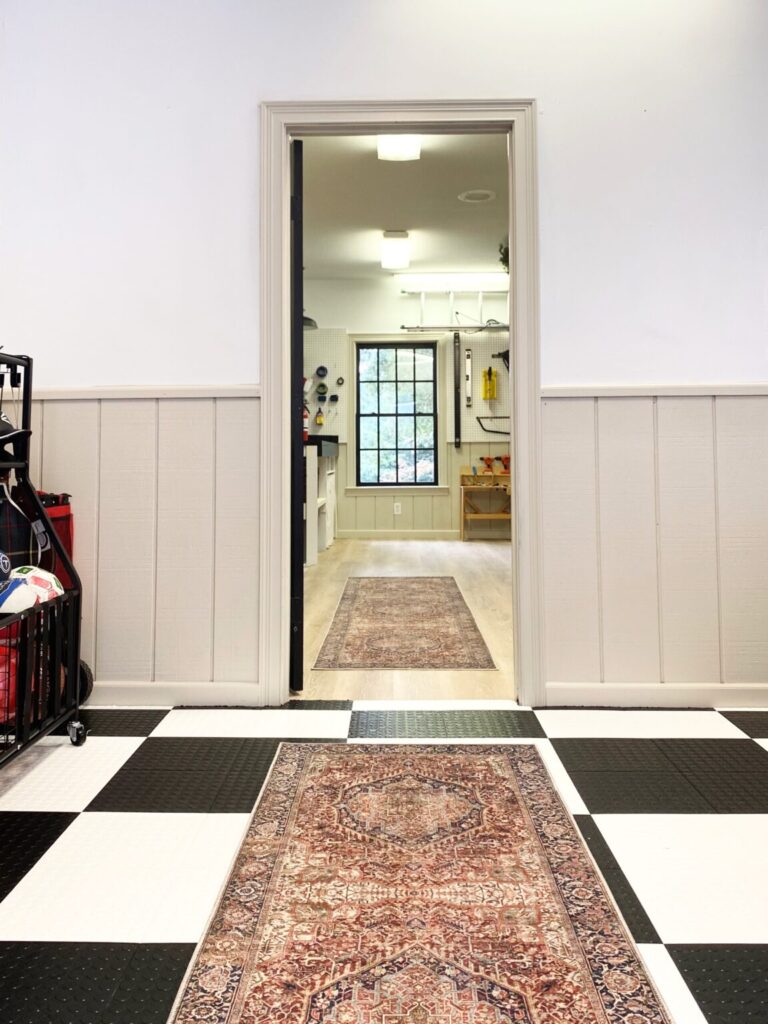 Perfect Greige and Accessible Beige are by far the most popular greige choices out there right now.
Mega Greige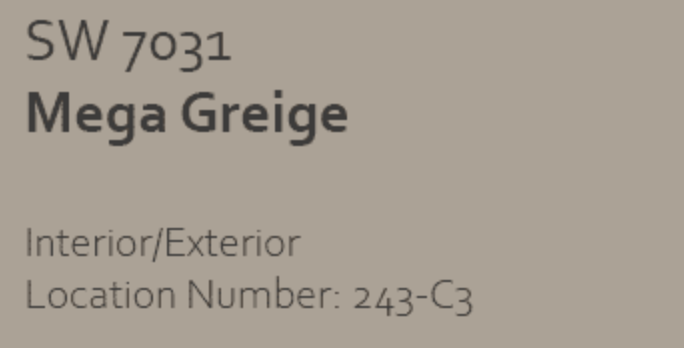 Mega Greige is Perfect Greige's older sister! Slightly darker in tone, it has a bit more taupe mixed in to dry down and ground itself in a slightly purpley hue. Don't let that description deter you! It's absolutely gorgeous combined in a room with modern finishes.
Functional Gray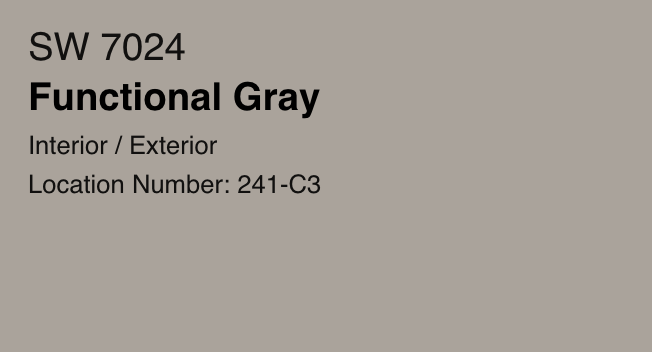 Once again, don't let gray in the name deter you from this beautiful color. Although all greiges are functional, Functional Gray is the perfect color choice if you want an neutral, blending color that is guaranteed to wow in your home. Perfect Greige and Functional Gray are by far my favorite greige shades on the market.
Alpaca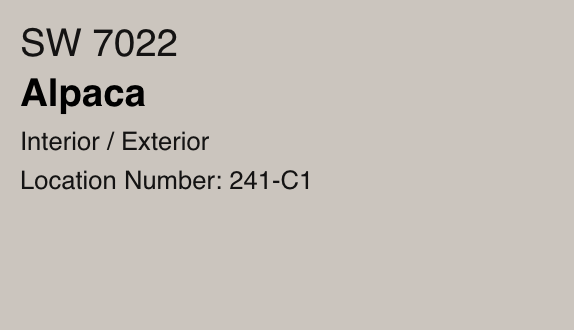 I love Alpaca because it shows how versatile a neutral can be. This shade of greige is much lighter, but adds so much brightness to a space. If white is a bit too stark for you, this is a stunning neutral that won't stray too warm or too cool.
How to order greige paint at any hardware store
Yes! I find it incredible how simple color theory can be used on any paint brand, regardless of finish or intended use. Depending on your project (whether it be indoor, outdoor, furniture, etc…) I recommend going to your local hardware store and asking their opinion on brand choice. I'm always partial to Behr paint, but there are a ton of other great options available.
Once you've chosen a brand, the next task is a paint finish. To learn exactly what finish to choose, read my complete guide here!
Where To Use Greige In Your Home
The options are endless for where to use greige in your home! From walls to furniture, there is no wrong answer for how this neutral can be utilized within a space.
There has been a lot of popularity in straying away from the typical white or gray cabinets towards something with a bit more warmth. Greige is a perfect opportunity to either repurpose your current cabinets, or start brand new with this stunning color.
Living rooms and dining rooms are often where entertaining is happening the most, so having a grounding neutral makes the space feel extra warm. Depending on where your focal point wants to be, greige can also act as a complimentary color choice in this instance.
Truly, the options are endless! Although I love greige shades, I have to warn you from using too much of the same shade. It could make your space feel a bit muddy, rather than an elevated accent.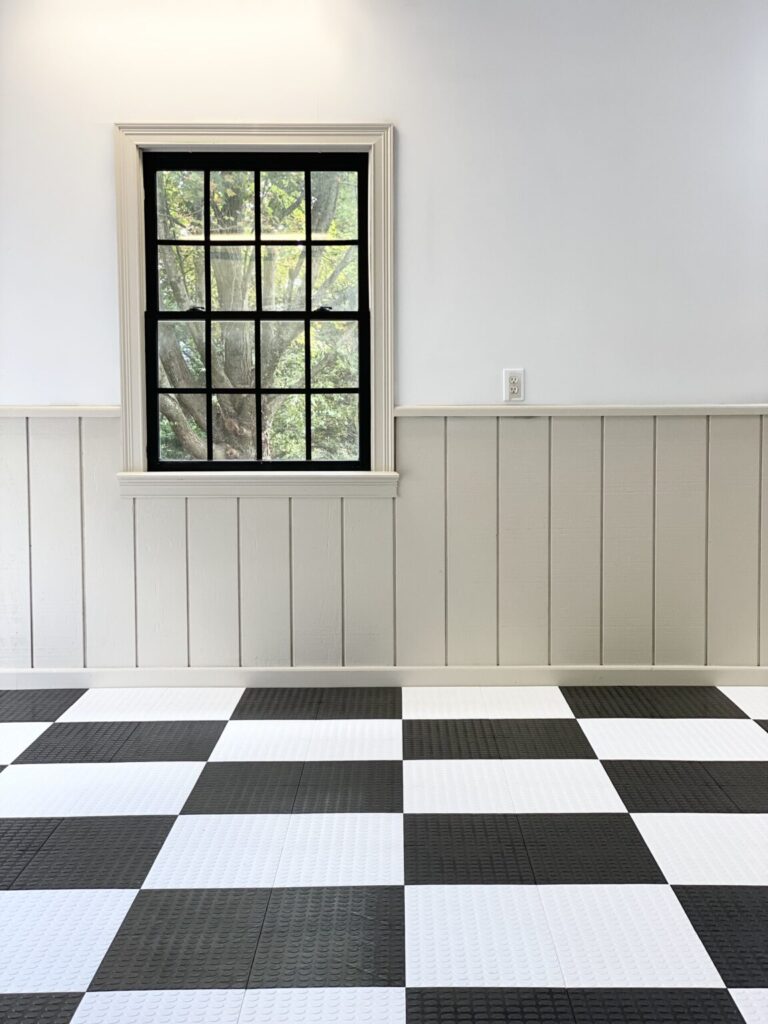 I cannot get enough of this stunning color in a home! It's a great choice for anyone searching for a neutral that remains steady in tone, but also wants to add additional brightness to their space. I promise, you can't go wrong.
Do you have greige in your home? Please let me know in the comments!