It's where we do school, eat breakfast, grade papers, and have moments big and small. While the kitchen got all of the attention over the last few months, I quietly put together this space that gets almost just as much use at the kitchen. Introducing…our breakfast nook!
In case you're catching up – we have had a LOT of changes around here lately: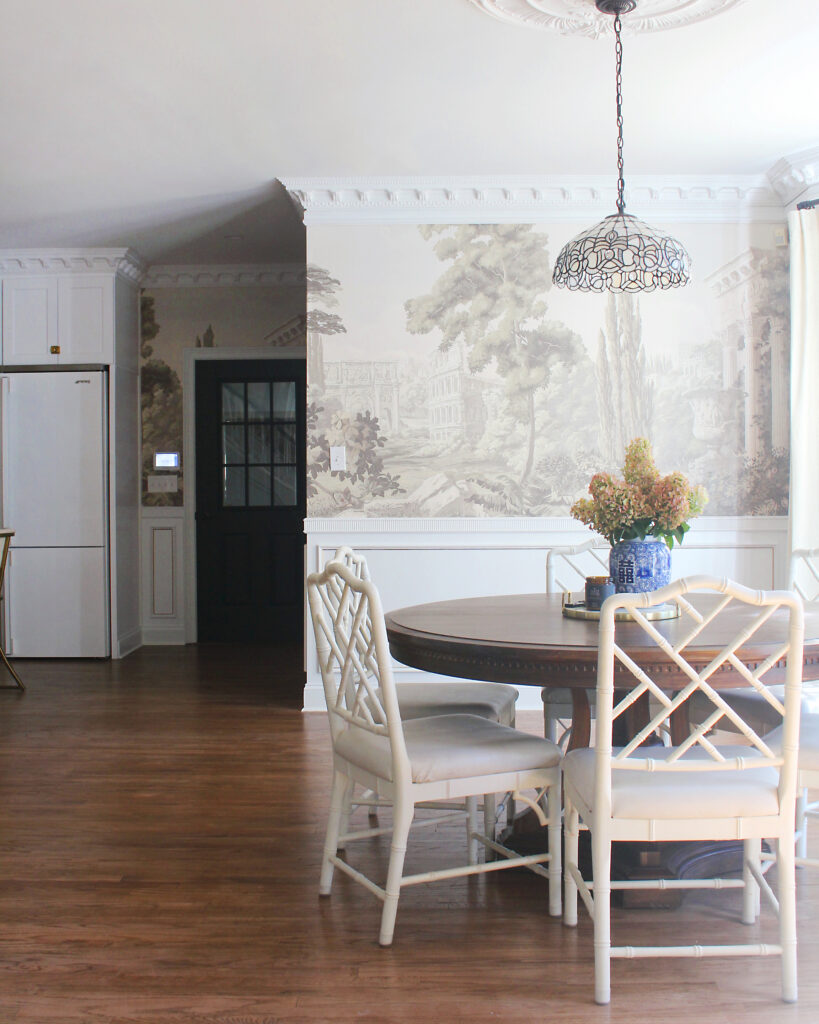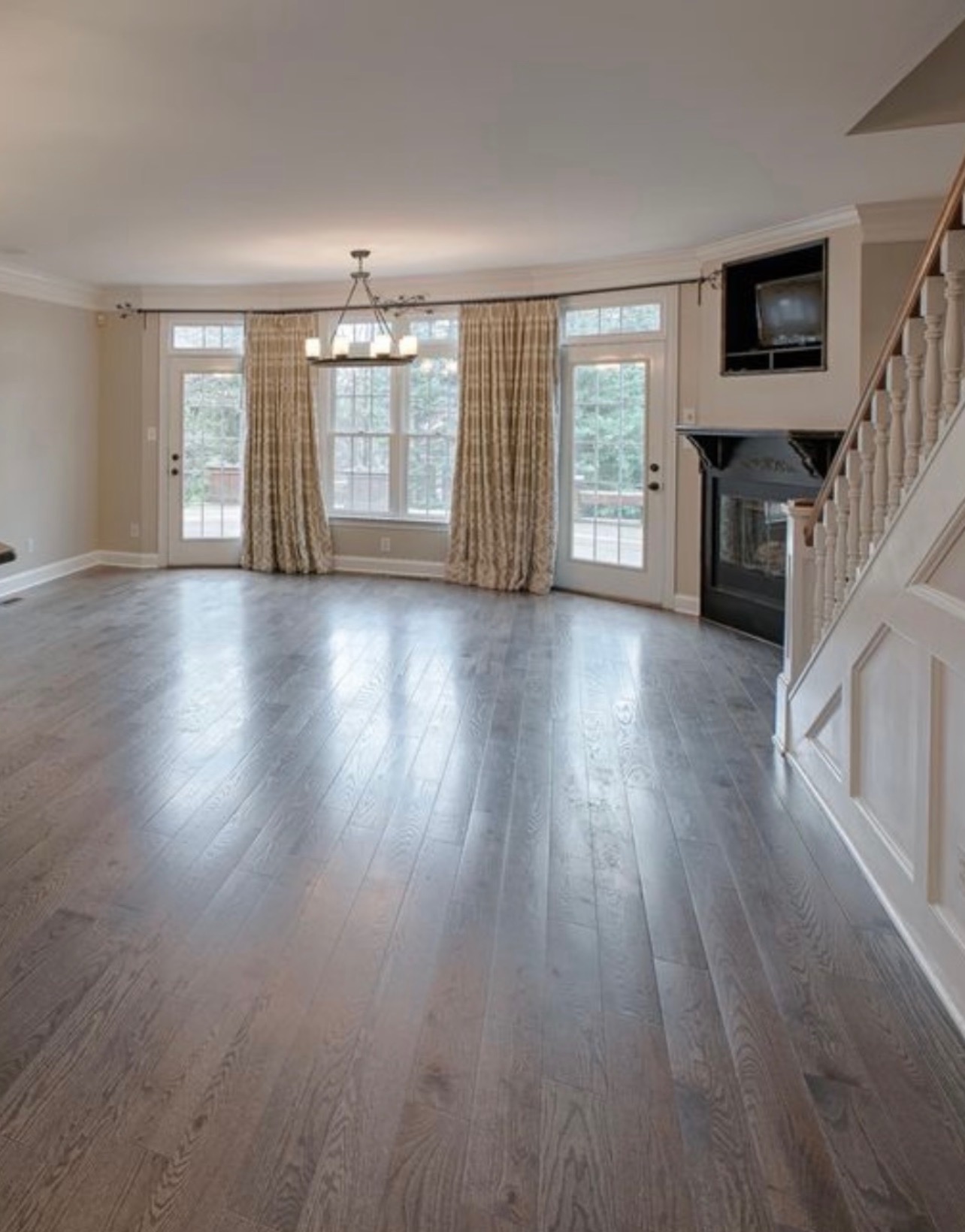 The breakfast nook is right off the kitchen in and has quickly become one of our favorite spaces in the house. We eat most of our meals here due to the proximity of the kitchen and I'm so glad! The breakfast nook dining set has been a perfect addition to the flow of the kitchen. Before we gutted the kitchen, this is what this space looked like: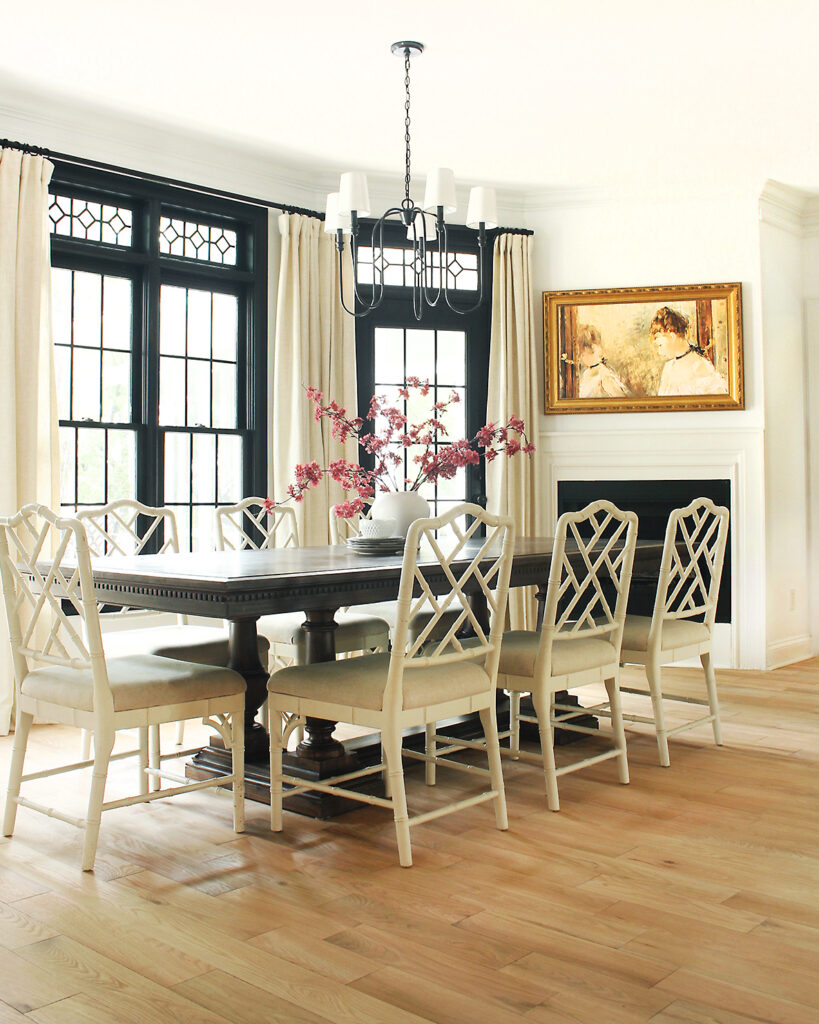 The biggest change we made to this space is the wall art mural throughout the walls of the kitchen and up the stairs. I wrote a whole post about this process, but it's what really makes this room stand out from the rest. I find myself eating in this room and finding new details in the mural every time I look!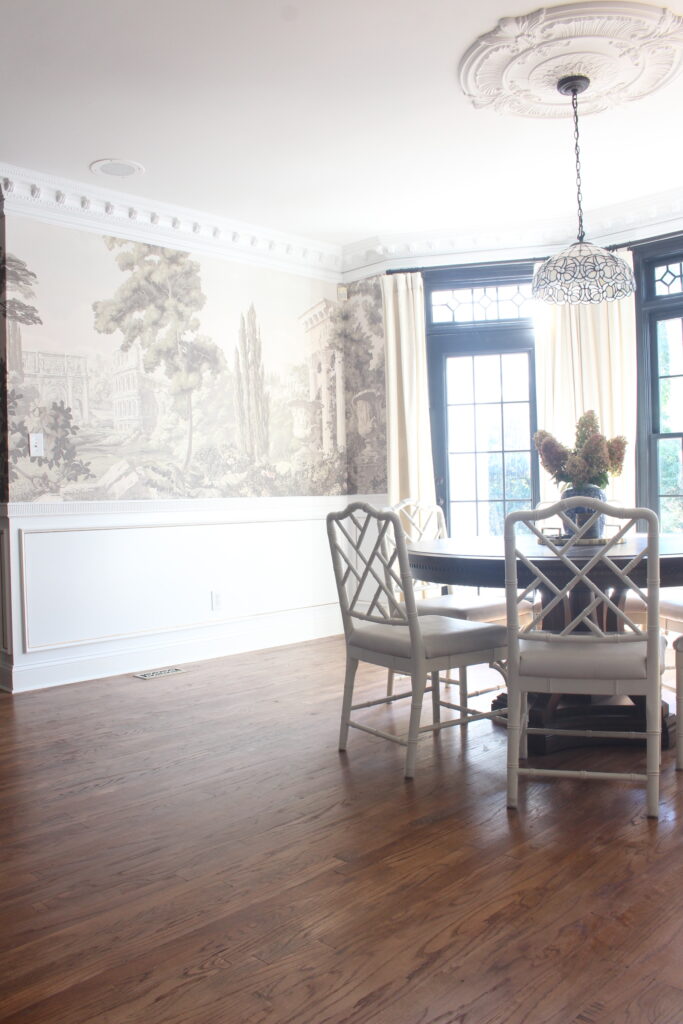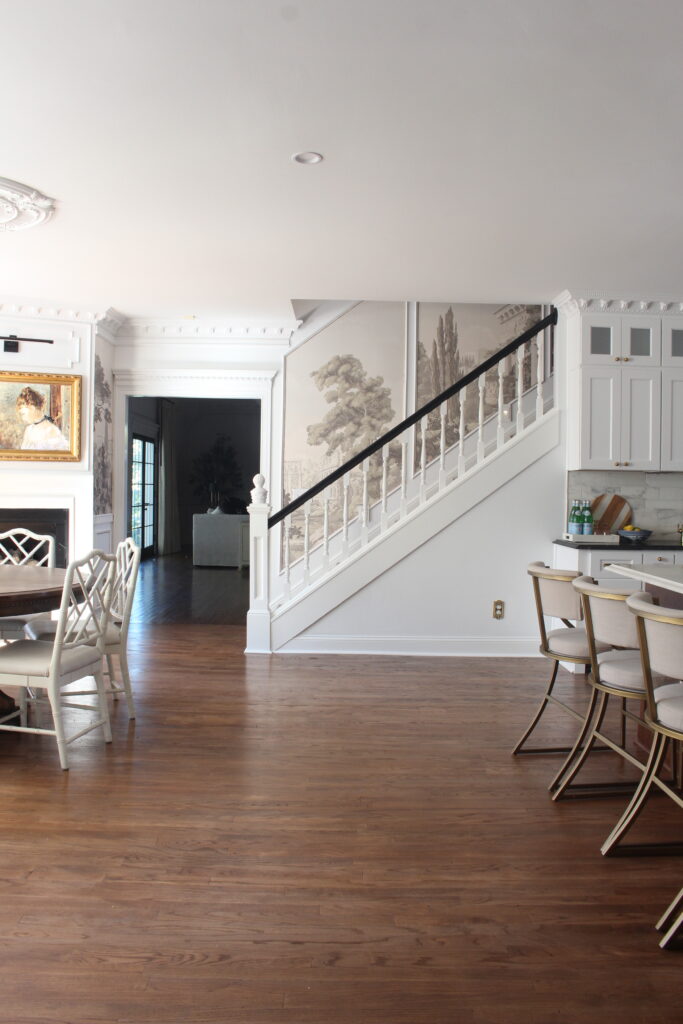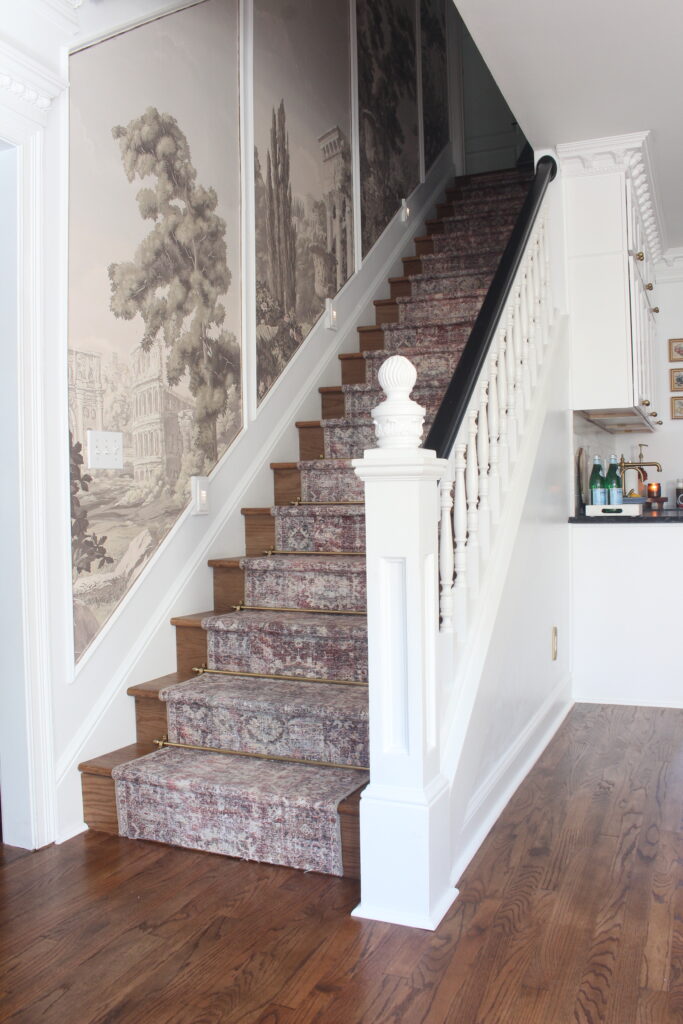 Breakfast Nook Sources:
Window Mullions – My windows didn't come with grids – so I added them! These are vinyl stickers from Etsy that you stick on to your windows to achieve the grid looks. They look amazing in person and I'm so glad we have them!
Chairs – I have had these for years and LOVE them. They go with just about any table and even when my other furniture has been switched out, these seem to stay for the long haul.
Table (Restoration Hardware!) – I'm not going to lie, I'm not super thrilled with this purchase. It was a pretty penny and the staining on this table is already starting to wear. I do have a kit from Restoration Hardware to repair and restore the fading spots, but I feel like I shouldn't have to do that so soon! I love the trim detail which is why I bought it, but I wish I could report it was holding up better.
Light – I mean, it's STUNNING! I don't have much to report other than I love it so much!
Wallpaper Mural – I have a full review here!
Frame TV and Gold Frame – We are big fans of Frame TVs in this house, especially with the gold frame I bought to go with it. I have an entire post dedicated to reviewing it here.
Drapes – I love hanging drapes so they look custom which is exactly what I did in this room. I'm so glad I have a full tutorial for you linked right here.
Where does your family eat most of their meals? The dining room? Do you have an eat-in kitchen like us? We also use the barstools at our island frequently, too! Comment below and share with me!