You guys know I'm all about the aesthetics of my space. I want each item that I bring into my home to feel like a representation of my style. While I move through projects quickly – it doesn't happen all at once! As something breaks or no longer works the same, I then replace that item with something that works (and looks!) better in our current home. Enter – my Smeg dupe toaster from Amazon!
I love the look of the Smeg toaster and am overall a huge fan of their appliances. I saw someone post about another version from Amazon and wanted to give it a try before I made the splurge!
Today on the blog, I'll be chatting all about my Smeg toaster vs Amazon dupe and what I love about each one!
What I Love About Smeg Appliances
Smeg appliances are hands down one the best on the market in terms of beauty and functionality. They've kept up with our hectic mornings, family dinners, and get togethers without any problem. To read a more thorough review about our Smeg appliances, click here!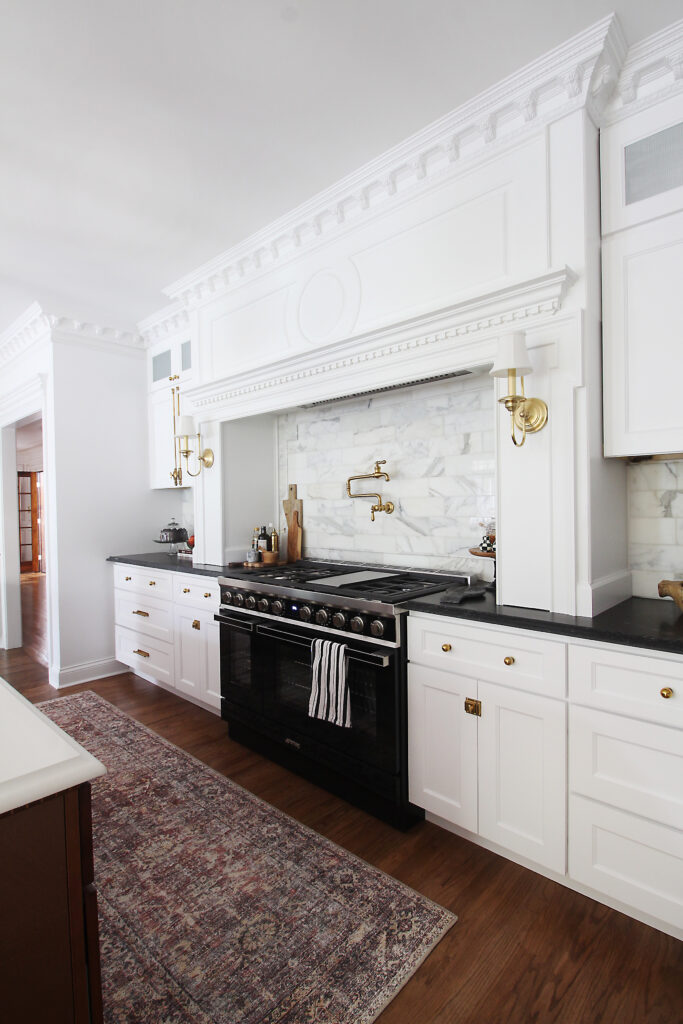 What I Love About My Amazon Dupe
This toaster arrived so fast and in two seconds I put it in its rightful home to test out. It works so well! I was a little nervous the low price would mean low quality, but it's super speedy and toasts evenly.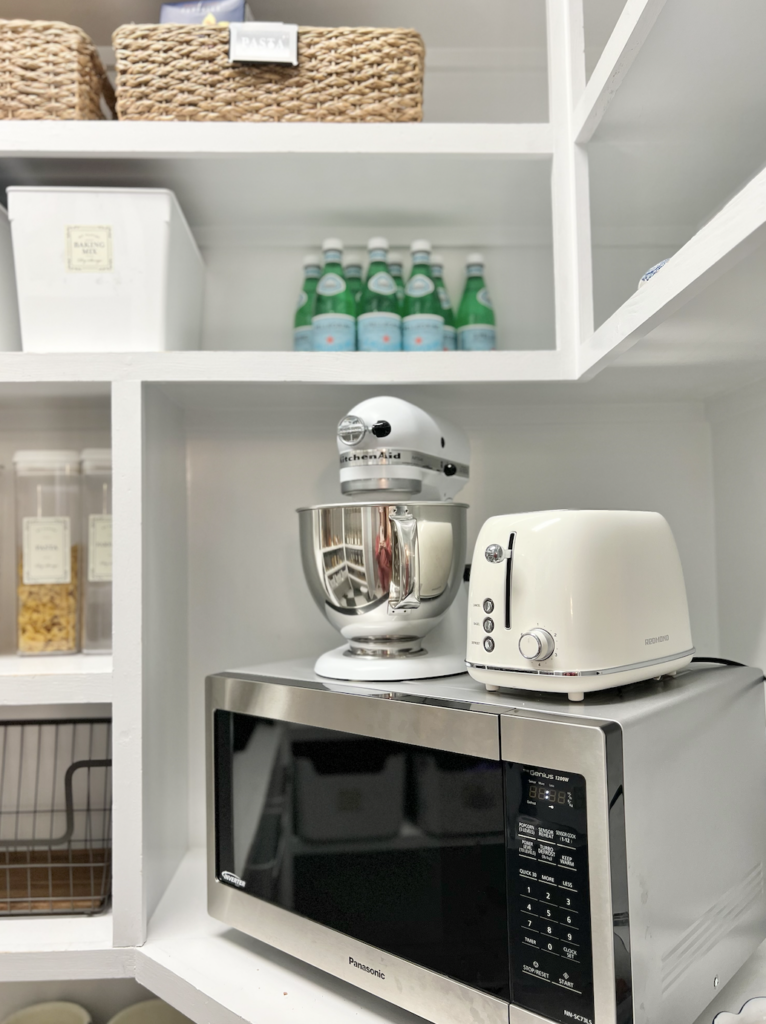 But we all know the real reason I bought this toaster- it's so pretty! My kitchen has a mix of both black and white appliances, so I chose the cream color to match everything. It's built beautifully, and feels like a much more expensive appliance with the toasting options available. 
I waited a few weeks to write this review to truly test it out and it works perfectly. For such a stunning appliance at a really great price, it's a win-win! If you're interested in shopping for the Amazon dupe yourself, click here.
How I Style My Toaster In The Kitchen
The fun part- how I styled my toaster in the kitchen! I don't the look of a cluttered countertop with too many appliances, so they all live in our pantry. I always try to tuck the cords away so it looks cordless and sleek – but it plugs into the outlet behind our microwave.
However, this little cutie could totally sit on the counter and be a styling a piece! They come in several colors to match the tones of your home or throw in a pop of color.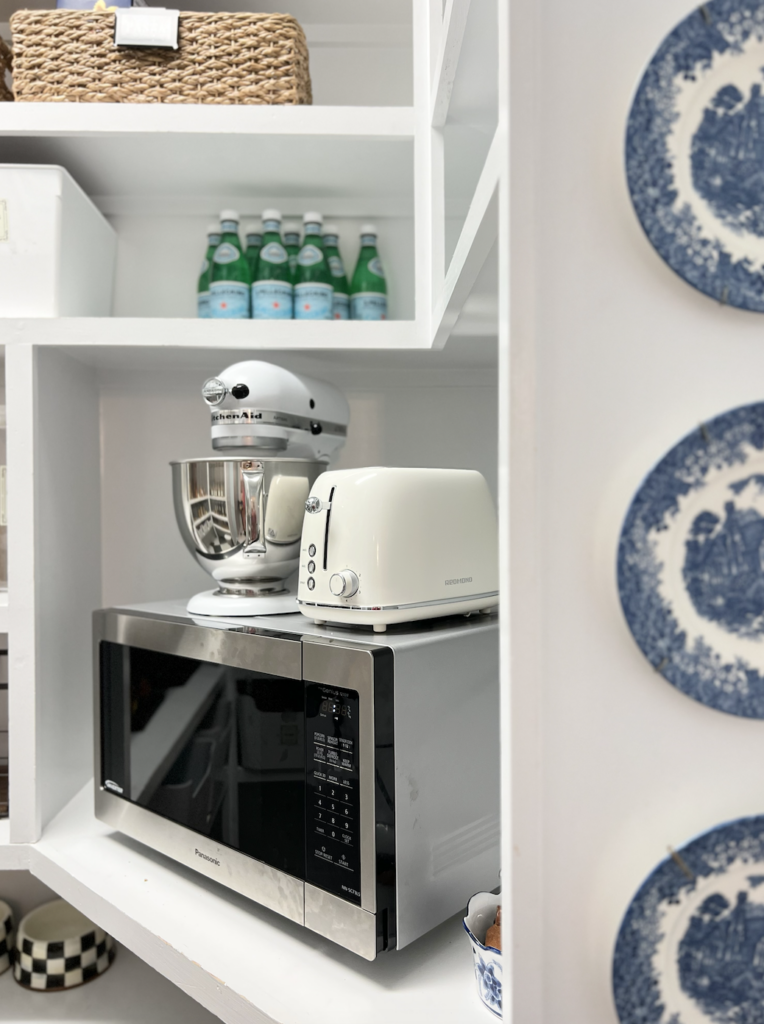 Smeg Toaster vs Amazon Dupe: Which One Should You Buy?
Which one should you buy truly depends on your preference! If you're a huge fan of brand names and are okay with a higher price tag – go for the Smeg. The quality is great and I promise you'll have zero complaints.
Are you a lover of all things beautiful in the kitchen, but are down for a more affordable option? The Amazon dupe is absolutely for you! It works great so far, looks stunning, and comes in a bunch of colors for any design style. 

In the Smeg toaster vs Amazon dupe debate, which one would you buy? Please let me know in the comments! And to keep up with everything on the blog, check out my latest posts: