Sherwin Williams Pure White is a stunning, warm-hued white with just a touch of gray undertone. If you've been evaluating shades of white for your home, you know that not all white paints are the same. Today on the blog, I'm sharing all about Sherwin Williams Pure White SW7005, where we used it in our home, and what I think about this shade.
A Well Loved Color!
When I was doing some research on this shade, I came across all of the Sherwin-Williams collections this particular color is a part of:
Color Collections: Trendsetter
Timeless Whites
Rejuvenation – Fall/Winter 2021
Pottery Barn / Pottery Barn Kids / Pottery Barn Teen
Top 50 Colors
Finest Whites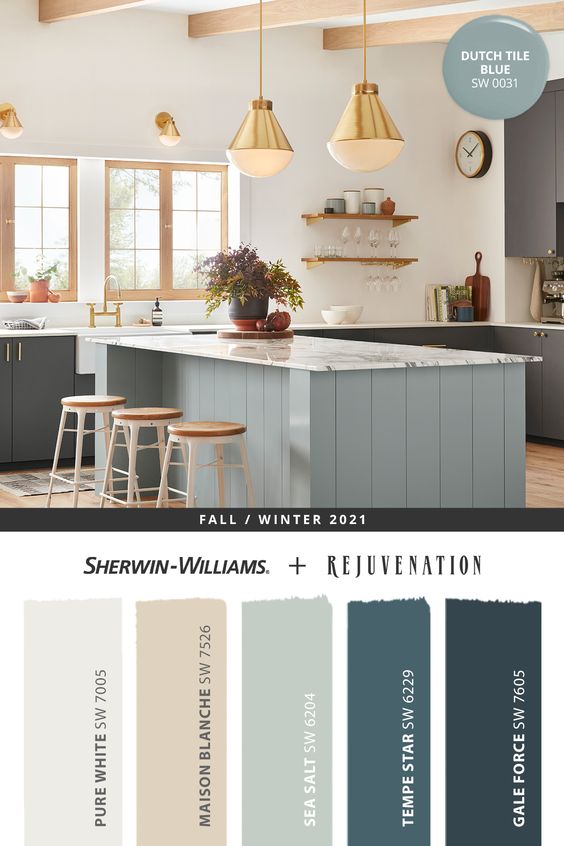 I don't necessarily choose a color based on popularity, but it's nice to see that so many people have enjoyed Sherwin Williams Pure White over time and that it holds up in person! Seeing the color online can be really helpful in narrowing down the perfect shade.
What I Love About Sherwin Williams Pure White
Pure white is lovely for those wanting white walls without any starkness. It definitely pulls warm with a grey undertone that is so subtle. Against other whites, it will look more grey, almost like an oat color. However, when compared to any other color besides white, it looks it looks a brighter, full white!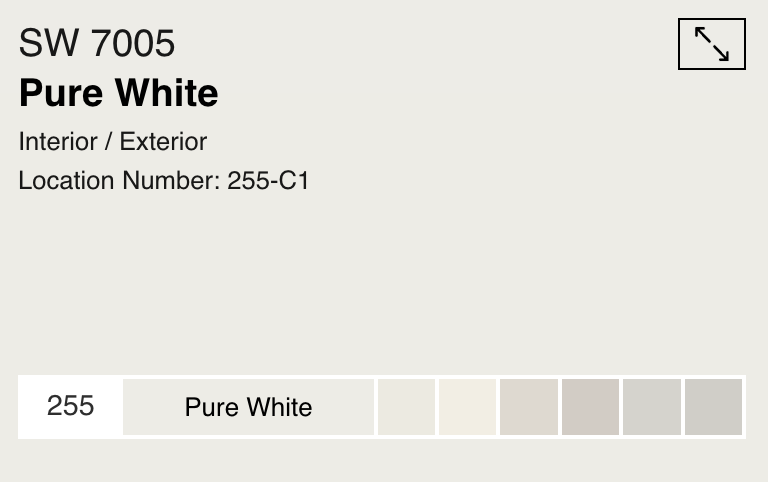 Another white I've used throughout my home is Behr Frost which is a cooler white. Isn't so crazy how different they are?!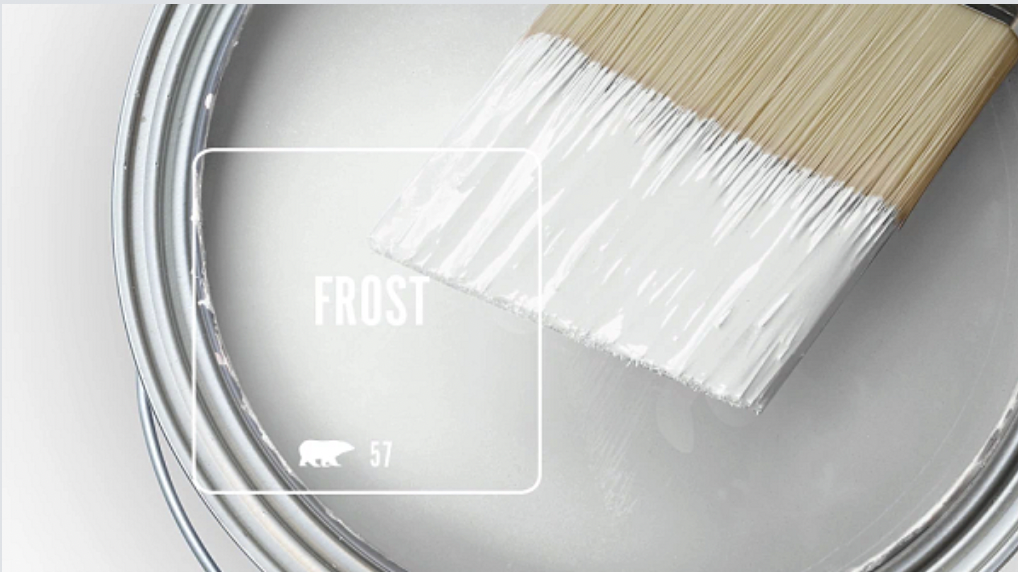 Where Can I Buy Sherwin Williams Pure White?
You can buy Sherwin Williams Pure White from any Lowe's or at a Sherwin Williams location if you have one nearby. If neither are within driving distance (or you prefer another paint store), here's a tip: you can actually order ANY color in ANY brand of paint as long as you have the data below:
Sherwin Williams Pure White Hex and RGB VALUES:
R:237G:236B:230
Hex Value:#edece6
LRV:84
Home improvement stores have the capability to match any paint with this information! These specific data points can identify the the exact shade of Sherwin Williams Pure White and create the exact same shade in any brand of paint you'd like.
Sherwin Williams Pure White Exterior
We chose Sherwin Williams Pure White for our exterior. It isn't too warm or too cool which is exactly what we were going for. It contrasts the black perfectly.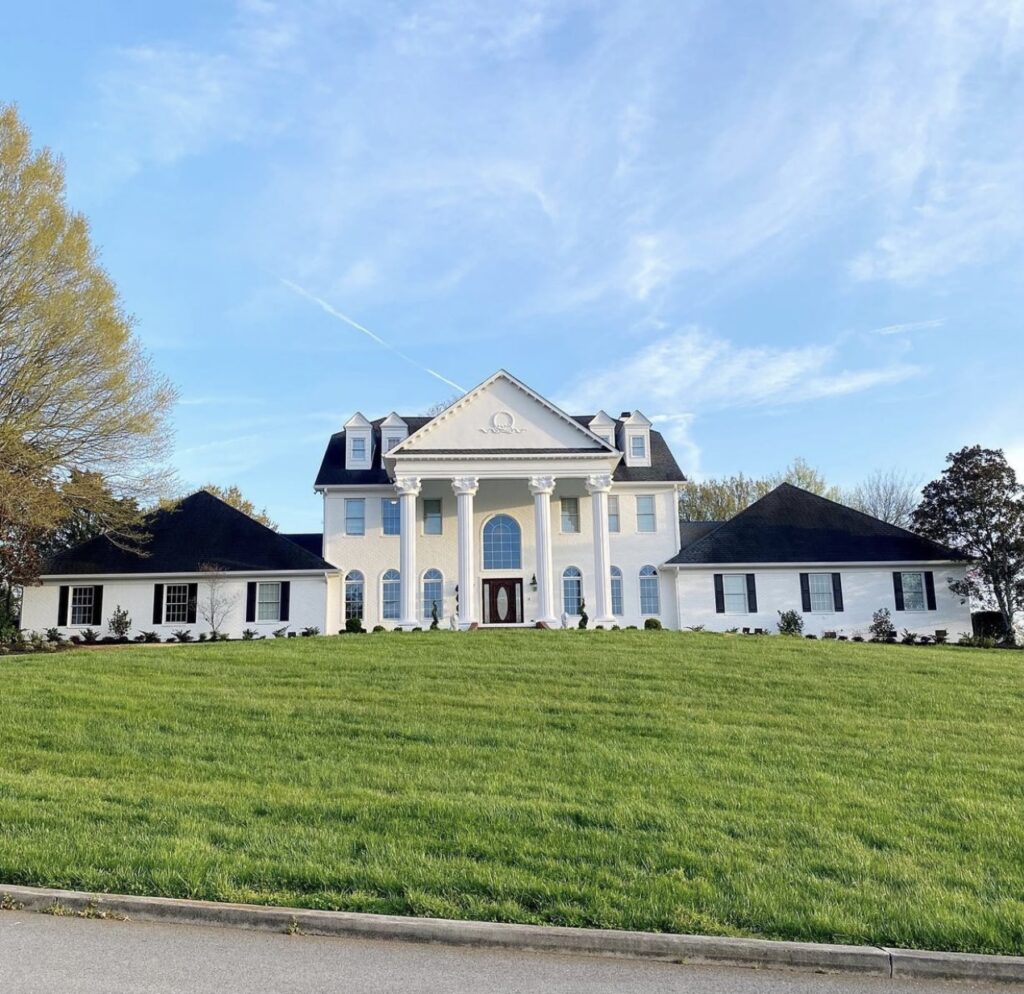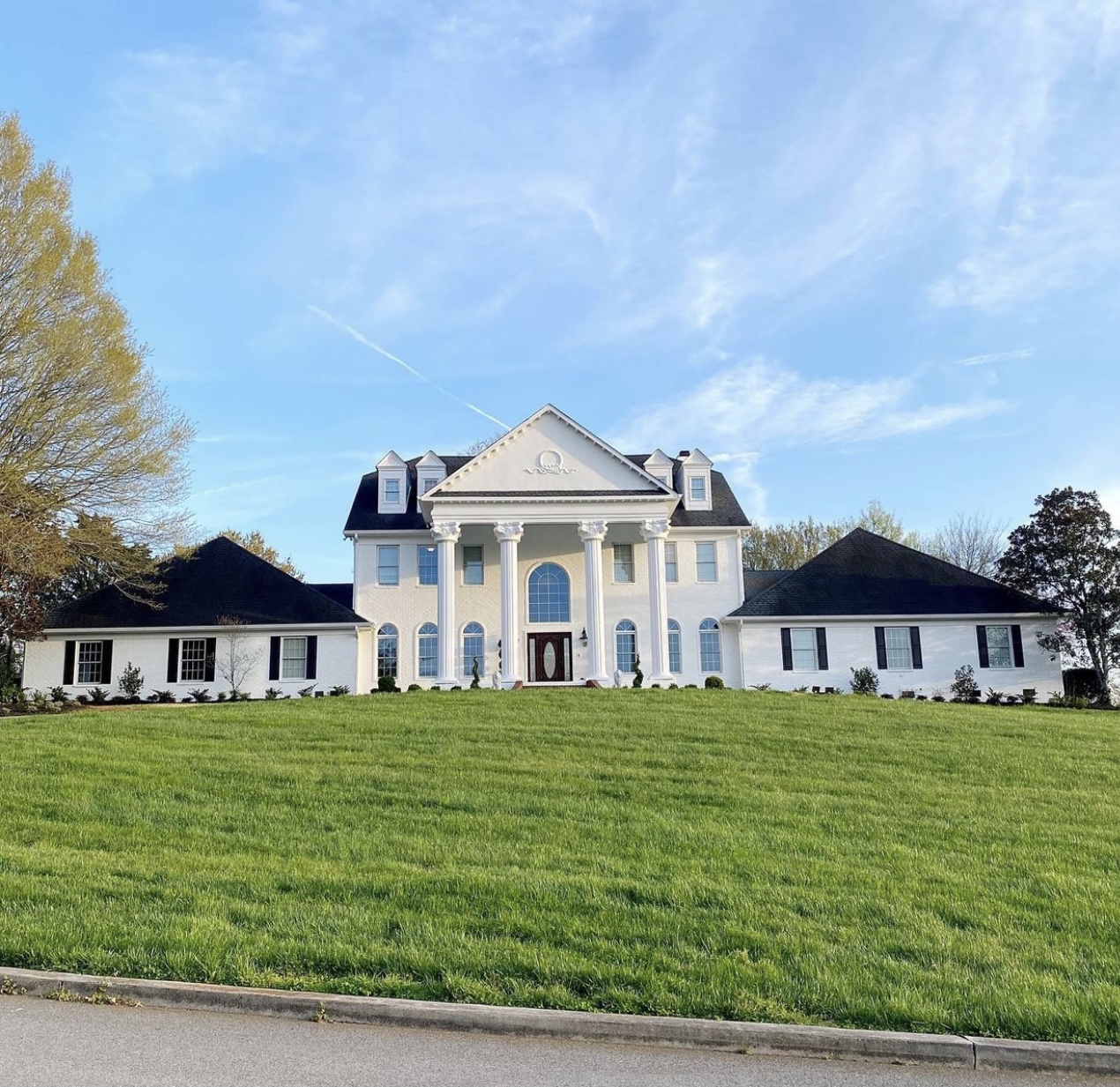 What Sheen of Paint Should I Use?
First of all, there are no rules in paint! But here is what I use in my home:
Eggshell – Interior Walls
Satin – Doors and Trim
Brick Exterior – Masonry Paint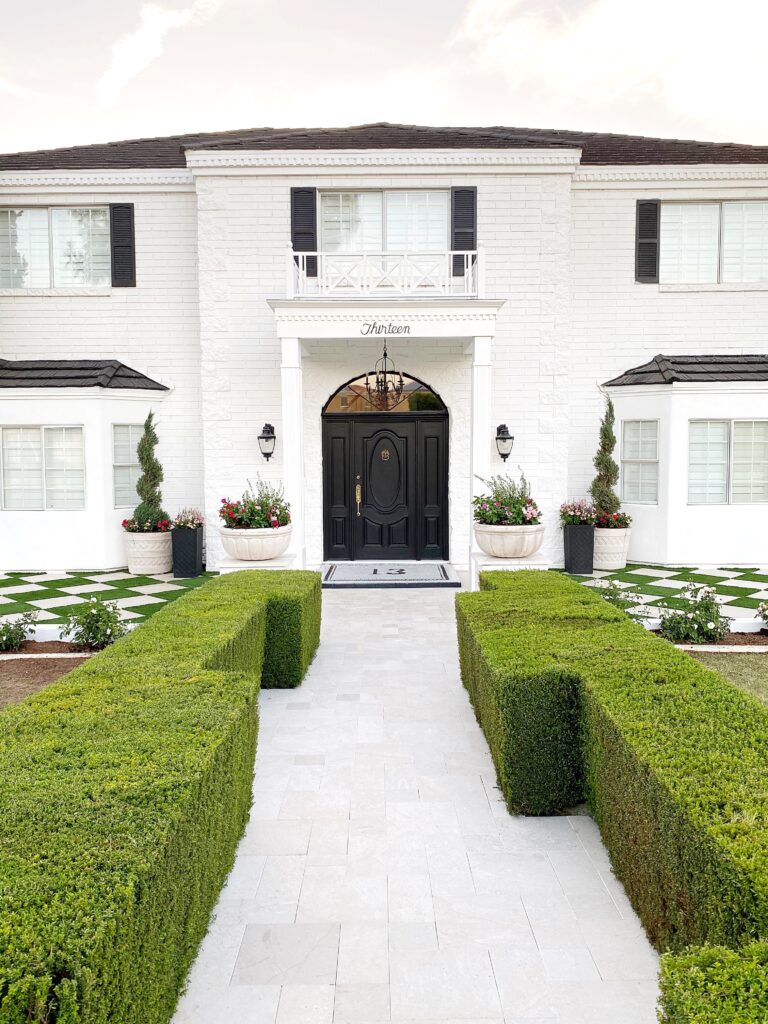 Finding the perfect shade of white for your next project is NOT an easy decision, but I hope this points you in the right direction. If you're still having trouble, here are some other white shades I love.
Behr Frost
Behr Ultra Pure White (used here on my cabinets!)
Benjamin Moore Swiss Coffee
Benjamin Moore Chantilly Lace