Adding throw pillows to your couches and beds can take a space from good to great. When it comes to designing a room, there is nothing I love more than adding in the finishing details. Over the years of transforming spaces in my home, I always seem to go back to a few staple design ideas that are quick to change, yet make an impact. My favorite, of course, are throw pillows and wallpaper!
While wallpaper in an investment in time and money, in addition to being semi-permanent, throw pillows can add so much to a space on any budget.
After playing around with almost every shape and size of pillow imaginable, I've picked up a few tips along the way. Today on the blog, I'll be sharing my complete throw pillow guide to guarantee each space is styled with them perfectly.
My Complete Throw Pillow Guide
While throw pillows might seem relatively simple to style, sometimes it's difficult for the vision in your mind to look the same in person. Follow these few tips and I can guarantee your throw pillow dreams will become a reality.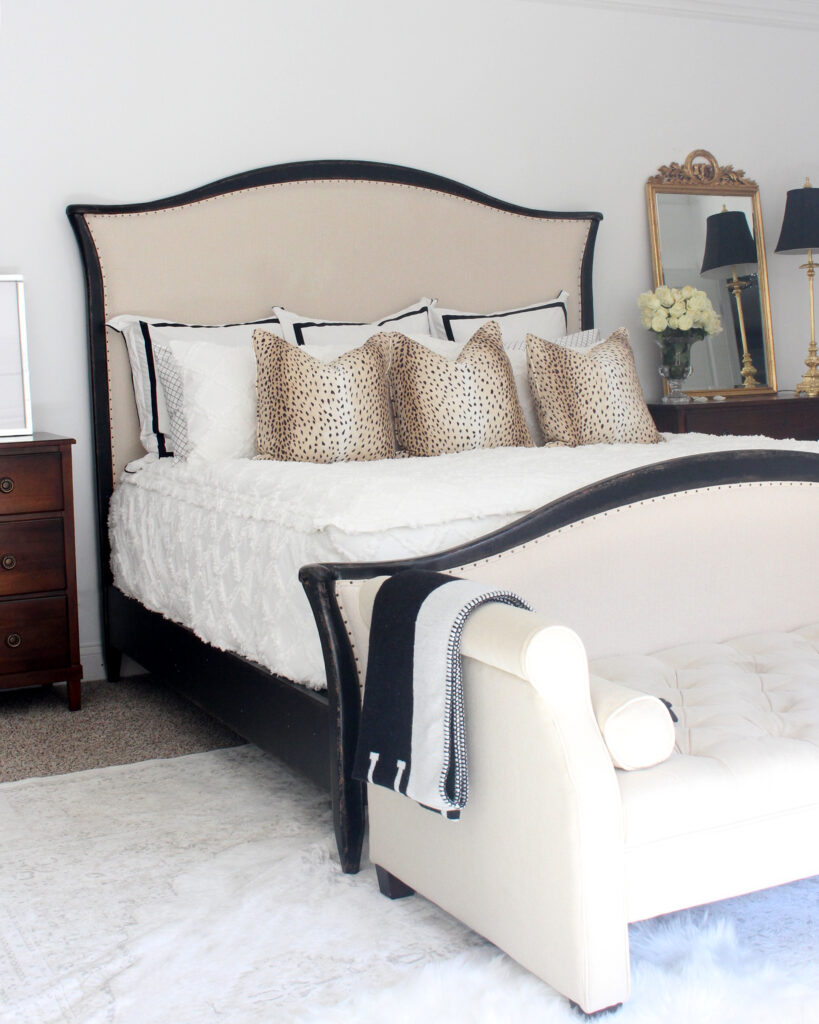 Decide The Amount Of Pillows Needed
Are you wanting to add throw pillows to your sofa? Bed? Or even a side chair? Each space requires just a little bit of planning to ensure the pillows you add look their best and feel deliberate.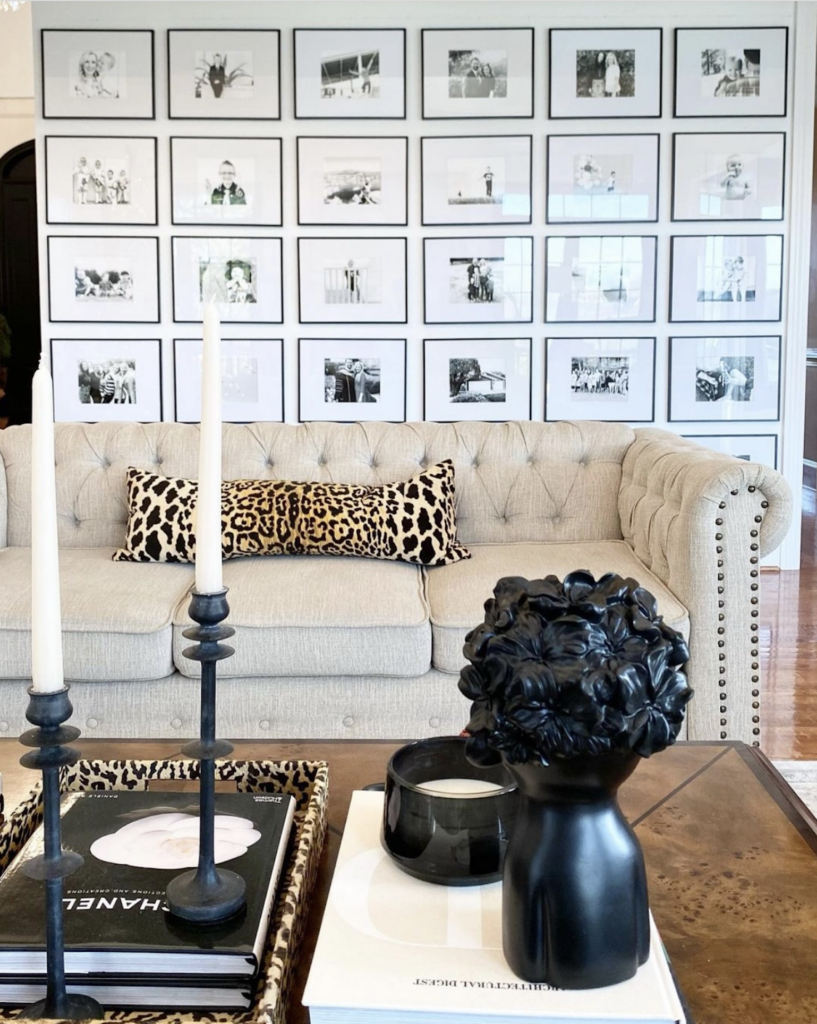 Throw Pillows For Beds
For beds, a general rule of thumb is to create multiple rows of pillows going from largest size to smallest. It's important to create a gradient effect in terms of sizing to help showcase each pillow design equally. This throw pillow guide from Porche and Co shows the perfect size and amount of pillows to include on your bed: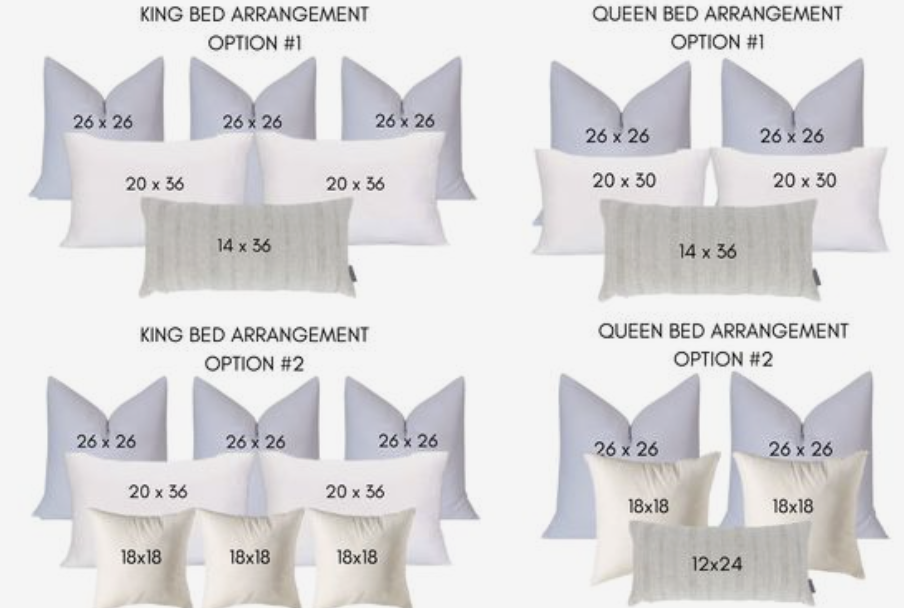 Throw Pillows For Couches
Last but not least, the sofa! There is a lot more creativity when it comes to choosing the amount of pillows you'd like on a sofa, but I generally like to have three separate sections with a few pillows of different sizes in each. Porche and Co created another throw pillow guide for sofas that is the perfect visual: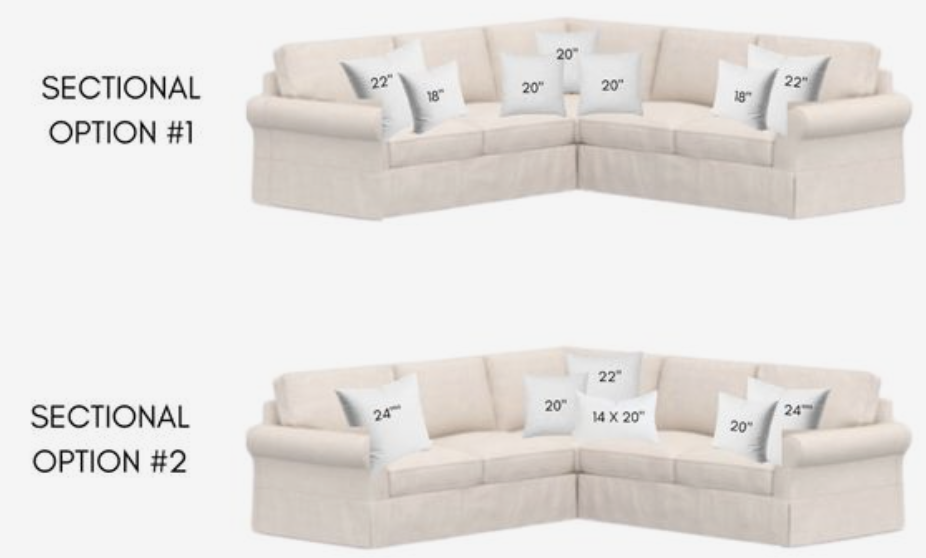 Create A Mix-and-Match Of Cover Designs
Cover designs are the perfect way to showcase your personal design style and allow everything in your space to look cohesive. I love creating a collection of three different types of covers: one solid, one textured, and one patterned.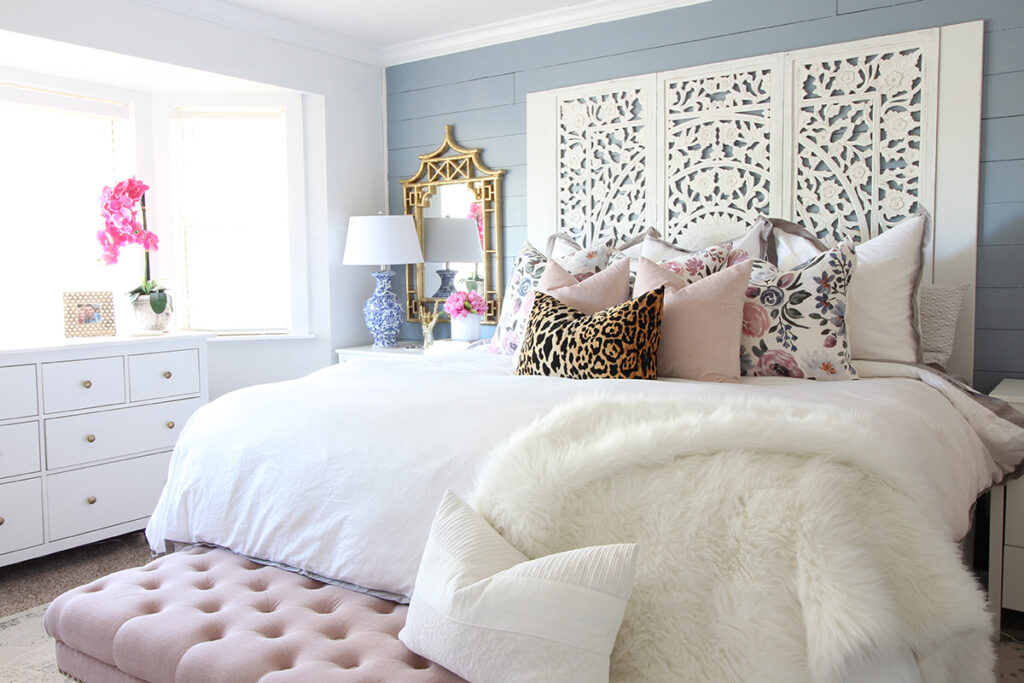 No matter if you're purchasing multiple pillows within each category, by sticking to this method of three I guarantee your pillows will always match. Not sure where to start by curating the perfect pillow collection? Here are a few of my favorites:

Use A Slightly Bigger Pillow Insert
Of all my tips on this throw pillow guide, I promise I've saved the best for last. So often I would get frustrated with my throw pillows becoming flat or floppy. All that changed by accident when I bought a pillow insert slightly too large for my cover. I simply did not want to return the insert for a smaller size, so with a little elbow grease I stuffed it into the cover. It looked perfect!
From that day forward, I always buy a pillow insert one size larger than my cover- usually it's purchasing a 22×22 to go into my 20×20 cover.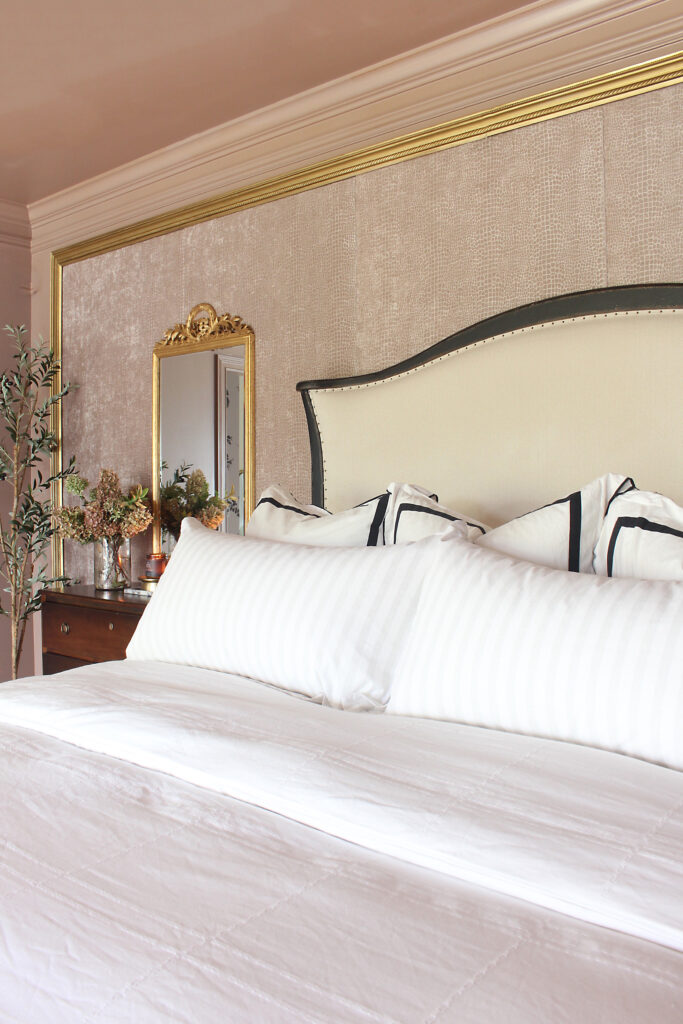 I also have to admit, I'm a pillow snob! While cheaper pillow inserts do the job perfectly fine, I like to be able to grab any pillow on my couch or bed and be able to relax comfortably.
I've tried almost every insert imaginable and nothing works quite as well as Beddy's. They can be easily stuffed into a smaller cover, yet still remain super fluffy for daily use. Here is the link to shop all of Beddy's pillow inserts for 20% off!
Throw Pillows I Love:
Solid Pillows:

Patterned Pillows:

Animal Print Pillows:

Affordable Pillows (No Insert Needed):

Throw Pillow Guide: My Final Thoughts
I hope my throw pillow guide helps you all get excited to add those finishing touches to your home! While this is my tried-and-true guide I always tend to stick to, test it out for yourself and don't be afraid to exchange and try again. The beauty of throw pillows is how easy they are to switch out.

Do you have any throw pillow tips? Please let me know in the comments! And to keep up with all things on the blog, check out my latest posts: