Have you ever come home fresh from a vacation, took one step into your room, and wondered how to make your bed feel like a hotel? Your home should feel like an oasis and for too long, I didn't prioritize it. I spent time and resources on other areas of our home and our master bedroom got whatever was left. After my first bedroom refresh where I invested in quality linens, I knew I would never go back!
Today on the blog, I'll be chatting all about how to make your bed feel like a hotel and the tips and tricks I use to achieve that luxury feel. These steps are really simple, but create that elevated look we all love to sink into at the end of the day.

How To MAKE YOUR BED – JUST LIKE A HOTEL WOULD!
These three steps are really simple, but allow for an easy bed-making experience while still achieving that full look. I've tried almost everything to get that hotel bed feel and I promise you this routine is the only thing that actually works.
Start With Beddy's As A Base
As many of you know, my family has been Beddy's fans for years. While I originally purchased the first Beddy's comforter sets for our boys, I loved how tight and clean they looked on their bed. Because they act as a sheet and a comforter, they look so put together and luxurious. If you're looking for a more thorough review of Beddy's – you'll find that here.
I've tried many different sheet and comforter options to act for the base of our at-home hotel bed, but nothing gives that perfectly tailored look like Beddy's. No more military fold- just a simple zip and go!
The Beddy's set currently on my bed is in the style Lennon and you can shop it here. Don't forget to use code: MALLORY for 20% off!
Add In A Folded Comforter
Having a tight base layer is solved with Beddy's, but I still wanted that fluffy, luxurious look that all hotel beds have. They have height that is achieved with multiple layers! After much trial and error, I've learned it's a combination of the right blanket option and folding technique.
What You'll Need:

Start with your desired comforter or blanket to layer at the bottom of your bed. While my choice changes depending on the season, I've been loving using a blanket and comforter to add height to my Beddy's. The heavier feel helps keep my feet warm, too!
Once you've picked the perfect option to snuggle with, lay the first layer completely flat over your entire bed. Right on top, add the second layer and fold it in half. Then, take the top layer and fold that in half on top on of the second layer.
Voila! You should see an instantly dreamy looking hotel bed that just needs one more thing: pillows.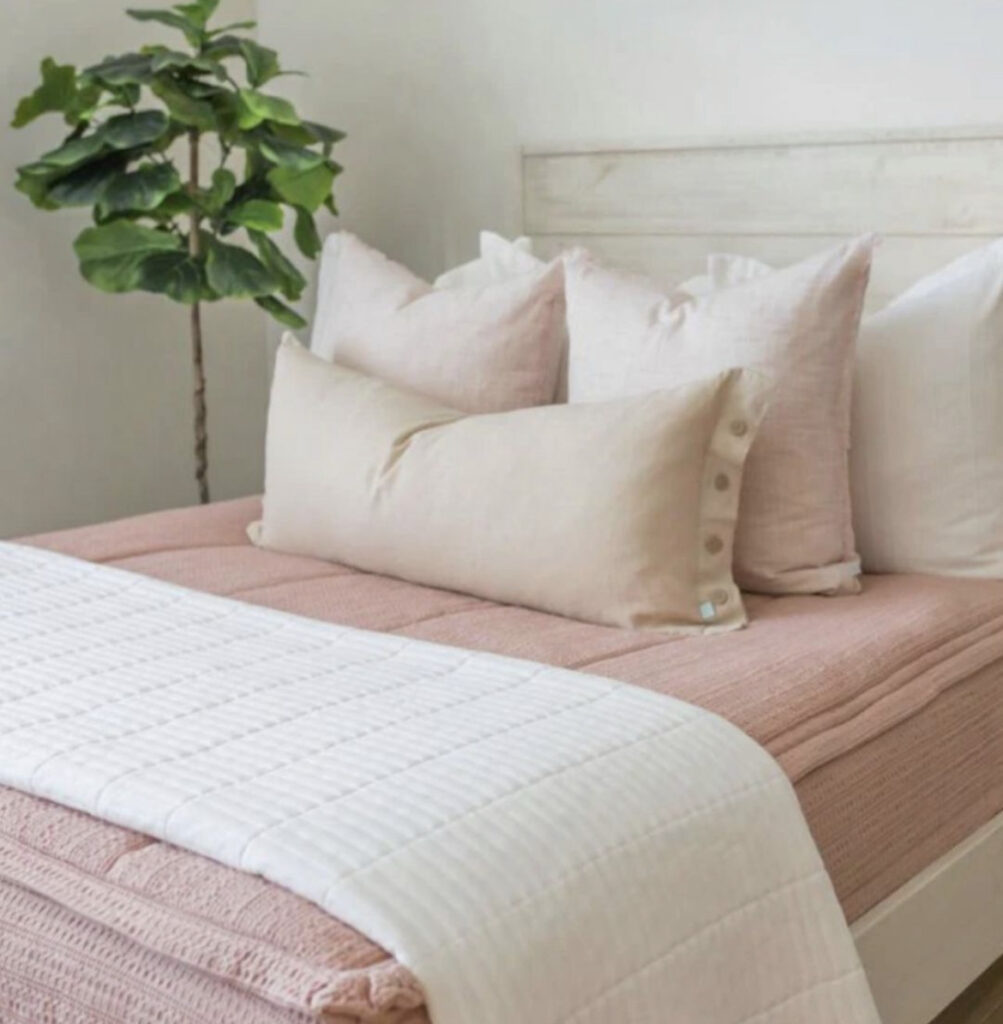 I have a lot of favorite blankets these days, but the two I just keep on coming back to. If you're a fan of neutral colors and like all things soft, try out the Beddy's white quilt with minky on the back. Looking for more of a pop? This leopard throw is absolutely stunning and I never stop receiving compliments on it.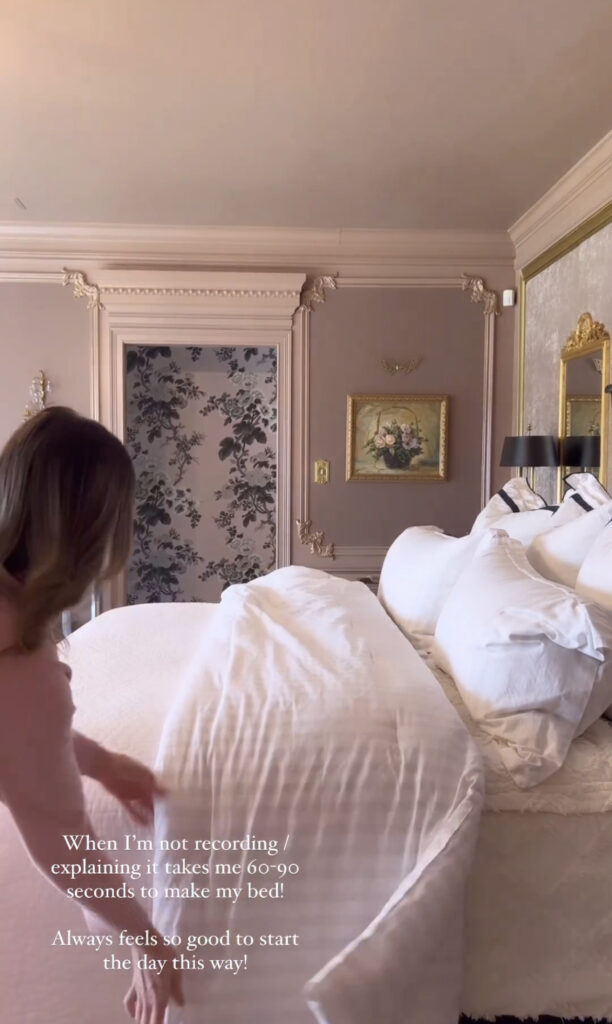 Use Pillows To Cover The Top Half Of The Bed
The last step to truly master how to make your bed feel like a hotel is bringing in the right amount of pillows. Although I am a huge pillow fan, I know many of you don't like having too many on your bed. To help, I wrote a post on the ultimate throw pillow guide you can read here!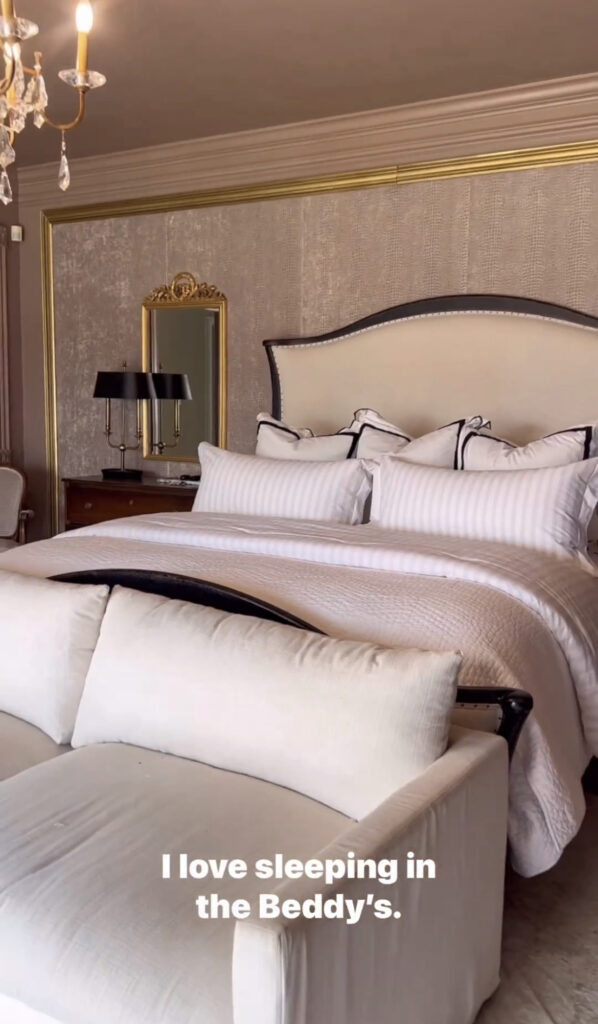 While the amount of pillows you can use varies, make sure your folded comforter touches the closest row of pillows in the middle of the bed. This look brings in extra fluff to the top, but also acts as symmetry to the eye.
Looking for the perfect pillow to sleep with? Here is the link to the only pillows I ever sleep with and I get all of my guests addicted to! They're the absolute best.
With this final step complete, your bed has been transformed into the hotel beds we all know and love!
My Final Thoughts: How To Make Your Bed Feel Like A Hotel
I've been making our bed like this for many years now and I can truly say these tips give that hotel-like feel every time.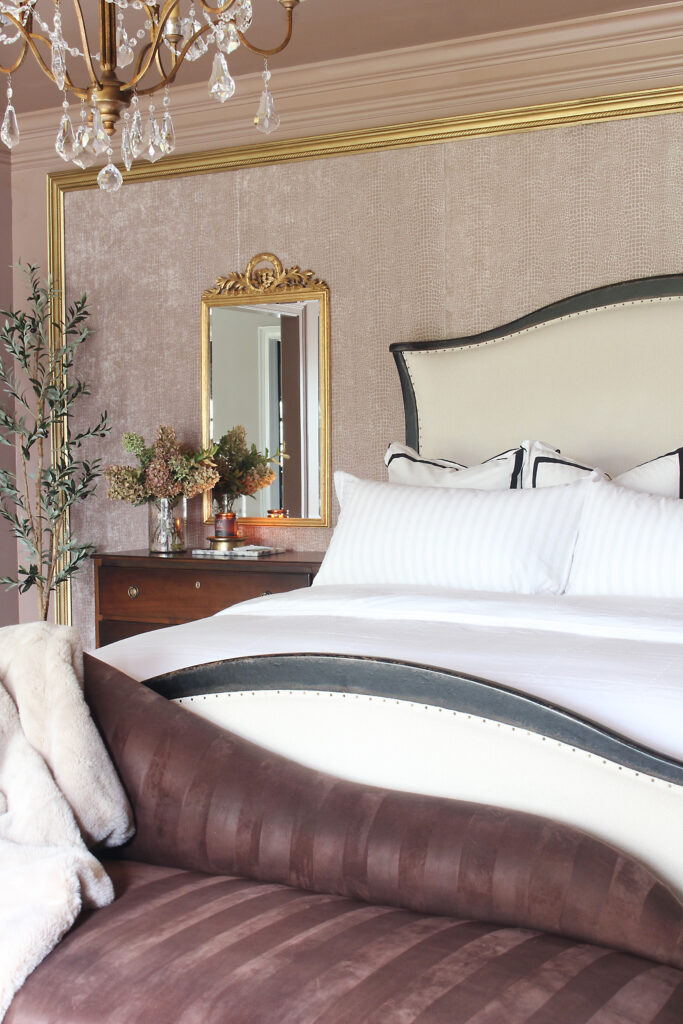 Now that your bed feels luxurious, I encourage you all to establish a nighttime routine that relaxes you just as much as a vacation would. This has been a big goal of mine for the new year and I can say with my whole heart that it's changed my life. This has been a goal I've worked on in stages, so read my nightstand organization guide to get started!
Do you have any tips on how to make your bed feel like a hotel? Please let me know in the comments!