Ahhh!! The reveal is behind us but I still have so much to share about our kitchen. I wanted to wait until I had the photos posted to go into detail about our appliances and that time is finally here. As we talked about in this post, I've renovated several kitchens and I'm proud to say that I've gone in a completely different direction this time!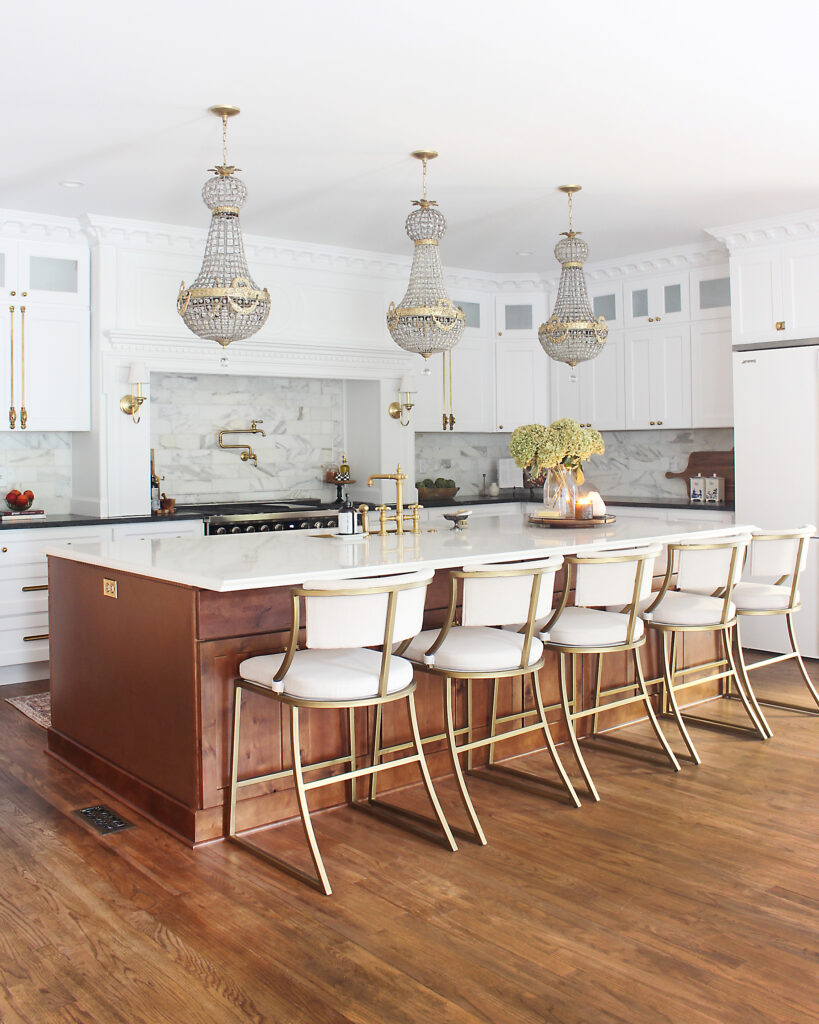 Today on the blog, I'm sharing all the details of our new Smeg Portofino appliances, our Smeg Retro Style Dishwasher to help you decide if they're right for your kitchen.
If you're here for the details, I got you!

Falling In Love With The Smeg Portofino Line
Before I knew about the rest of the Smeg Portofino line, I first fell in love with the Smeg fridge. Although it may sound odd to be so passionate about a refrigerator, it was a long process to find something both functional and beautiful. To read a complete review of our Smeg Portofino fridge, click here!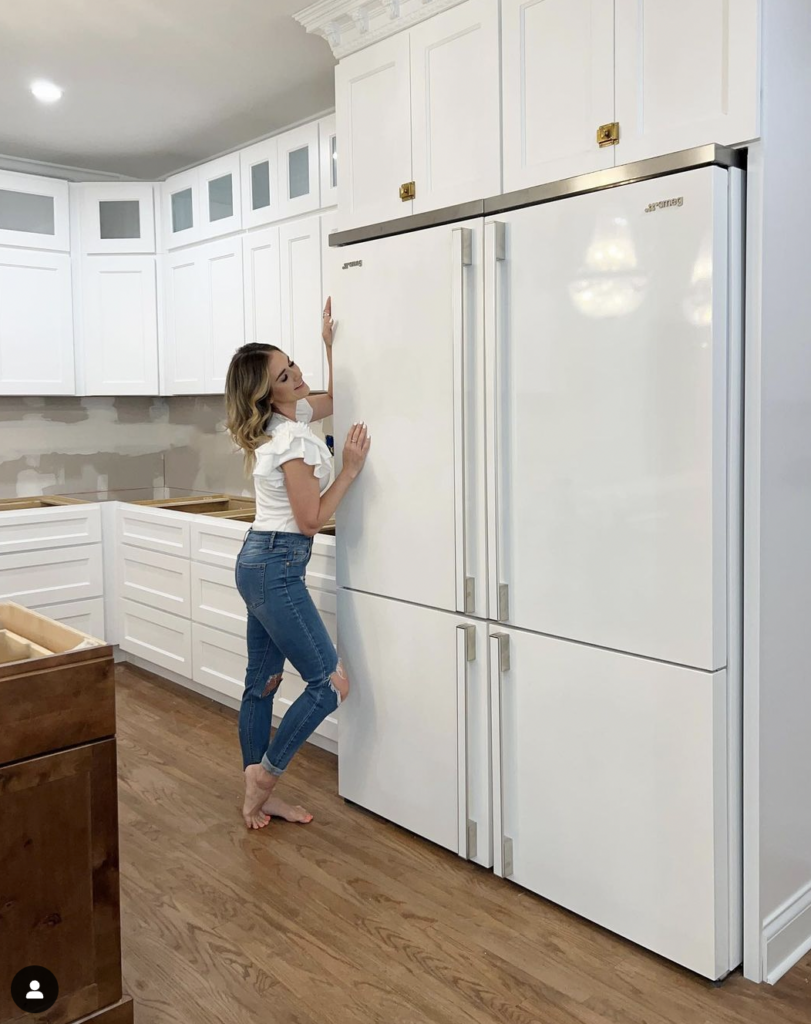 Having matching appliances always gives the space an elevated look. This can be accomplished with panel-ready appliances, or by purchasing all of the same brand and style which is the route I did this time. The Smeg Portofino line all fits together so nicely and I can't wait to see them installed. Eeeek! Although I mixed colors and styles of appliances in this space, they still feel cohesive being the same brand.
Our Luxurious Smeg Portofino Range
Because our plan is to stay in this home for the forseeable future, I did not want to settle on the appliances – especially the range! With five boys in our house, a large range was a must. The second I saw the specs of the larger Portofino Range, I was sold!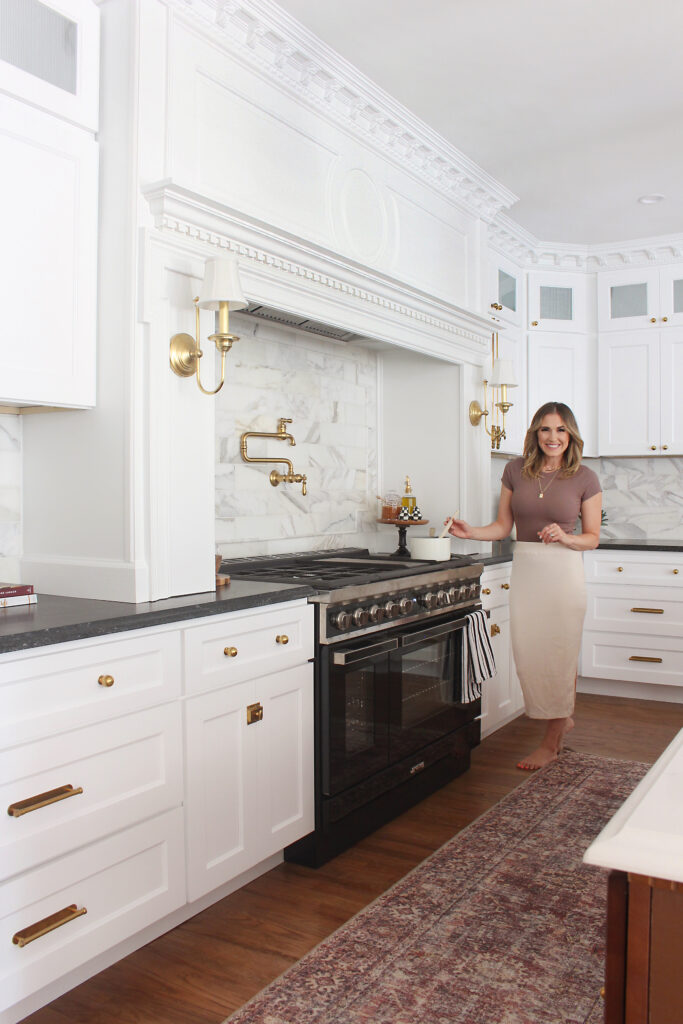 I had a luxury french range in our last home in Mesa and I felt like nothing could compare to that. While the Smeg Portofino range is completely different, I really love the look and feel of it. It feels fresh and modern in our traditionally styled kitchen. The main differences are the additional cooking settings the Portofino range has and the larger capacity oven, griddle cooktop and additional 5″ in width. Not to mention, it's half the price and ships WAY faster! The only thing I've missed from my old range was the brass bezels on the knobs but because I never leave well enough alone, I have a solution for that!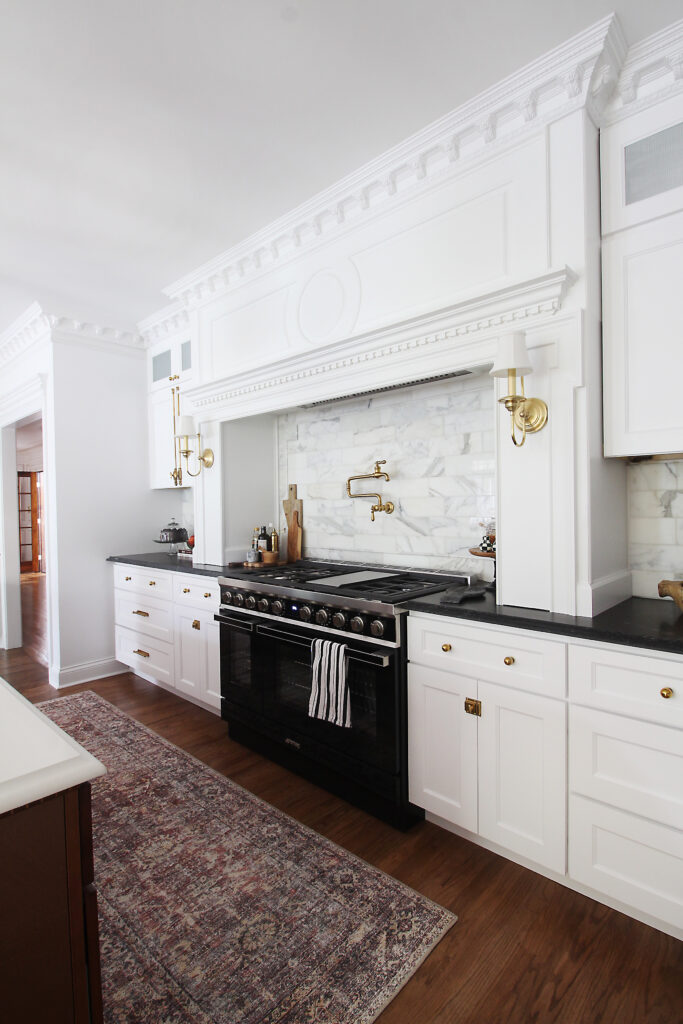 My favorite aspects of the Smeg Portofino Range are:
Two electric ovens give 6 feet of cooking space.
A thermoseal feature ensures heat stays inside and away from all our new cabinets.
It's True European Convection promises delicious cooking results.
The Mediterranean design style combines stunning design with strong stainless steel.
To put it simply, Smeg designs ranges that are a designer's dream, all while remaining practical for everyday. After many kitchen remodels (and less than stellar appliances!), Craig and I have really learned to value quality appliances. They make or break the space for sure.
Click here to find the exact Smeg Portofino Range we ordered!
Our Matching Smeg Dishwasher
Look at how darling this dishwashers are! I love this modern look so much and the specs on this guy are so impressive. And yes, we have two dishwashers in this kitchen! It's amazing.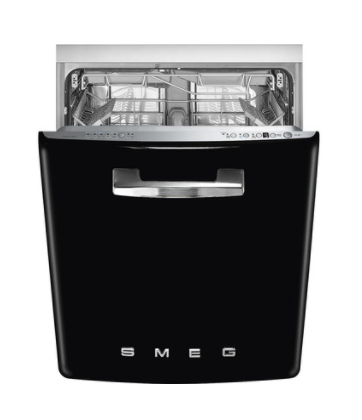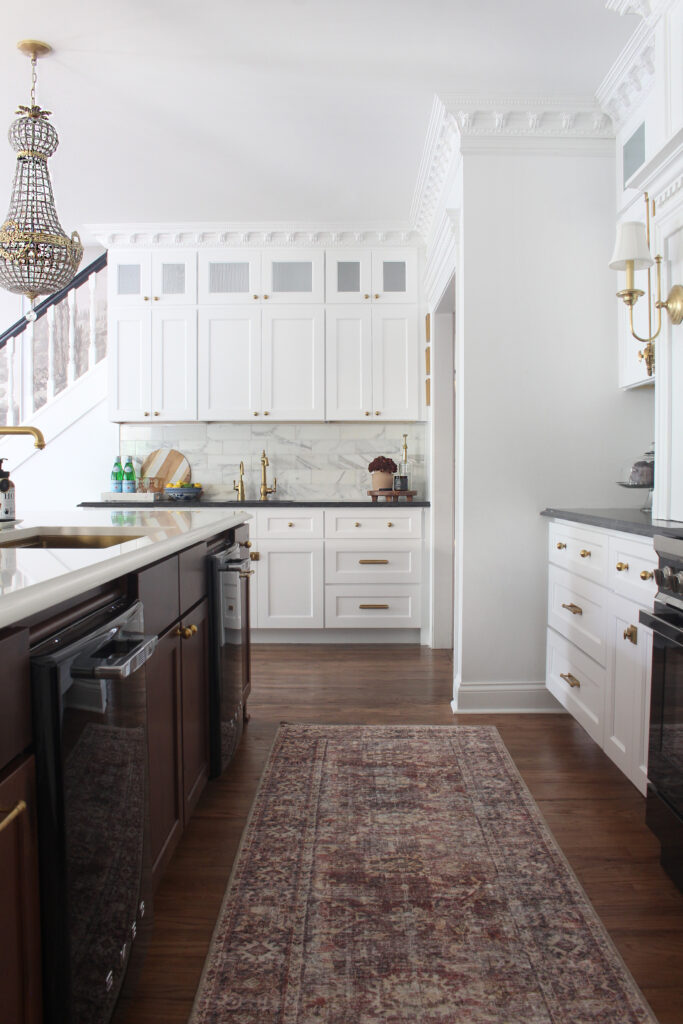 The features of every Smeg Dishwasher are top notch. Here are a few of my favorites:
The inside is huge! It has room for a 13-place setting.
It comes with 11 wash options + 7 temperature selections so every type of dishware is washable.
The delayed timer allows us to schedule dishes whenever we need.
It is so quiet! The ultra-low noise level (47 db(A) to be exact) makes it perfect to run at night.
The ENERGY STAR rating makes it so cost-effective in our home.
We are so excited to have a dishwasher that measures up to what our household requires. To find the same Smeg Portofino Dishwasher we bought, click here!
The Complete Kitchen Remodel Inspiration
When deciding how we wanted the new kitchen to look, Craig and I both agreed we wanted something classic, neutral, and clean. To see all the details of our remodel design inspiration, check out this post.
I took the color choice of our new appliances quite seriously. While the price point of the Smeg Portofino appliances are fair, this is an investment I want to ensure we love for years.
Finally, I decided a black range and dishwasher were the perfect compliment to our white Portofino fridge. I wanted something timeless, but everything Smeg stands for is bringing fun back to design. With the black and white, it felt like the perfect fit.
My Final Thoughts
If you end up falling in love with the Smeg Portofino appliances just like I did, please let me know in the comments! Also happy to answer any questions you may have!