Today I'm sitting down to share one of my biggest insecurities – my thinning hair.
This may or may not surprise you, but I've had extensions for as long as I can remember. I have had individual bonded (glue in), Clip ins, Halo, and most recently hand-tied, semi-permanent extensions for so many years to mask the issues I was having with my natural hair.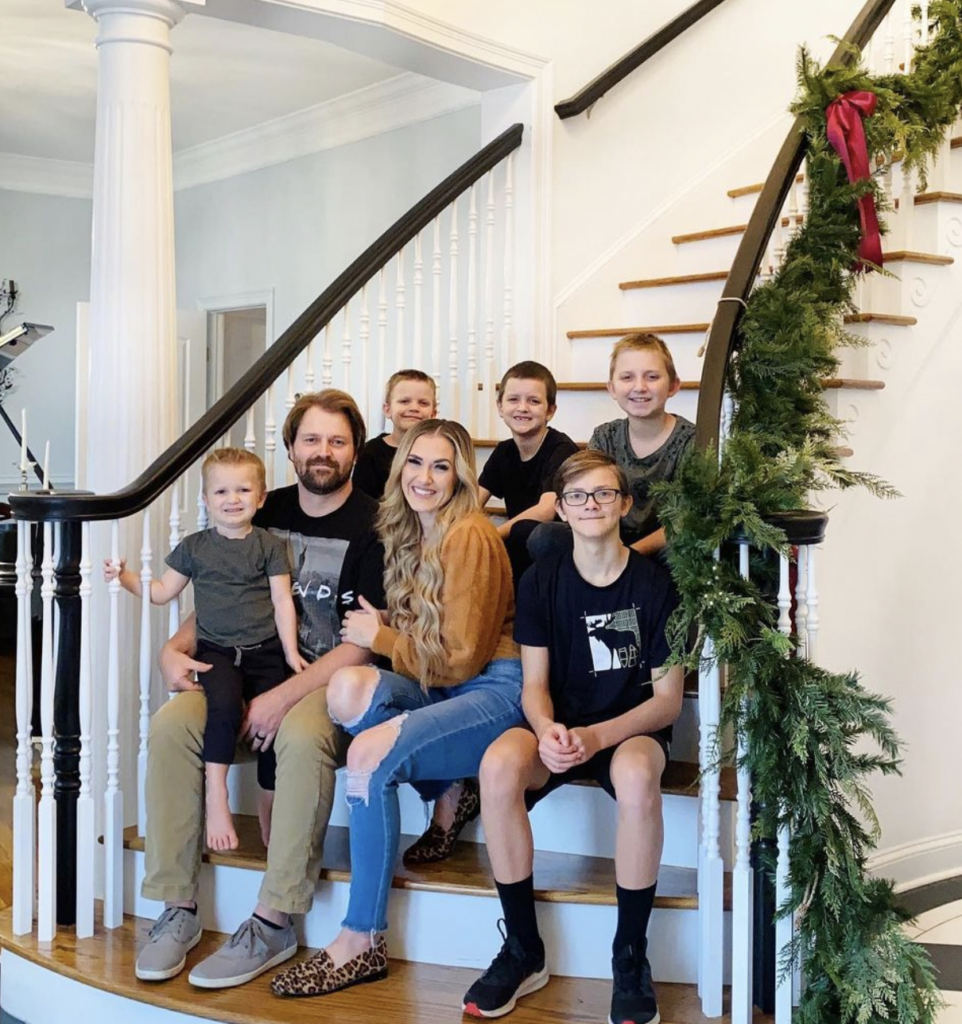 When I saw my hair literally breaking off, thinning, and even falling out, I felt I had no choice but to cover up the problem with extensions. I could finally have the long, thick hair I wanted instead of locks that just would. not. grow.
If you're dealing with these symptoms too, I first just want to say that I completely understand how you're feeling right now. I would highly recommend seeing your doctor just to make sure there is nothing else going on physically or hormonally. If your hair issues stem from stress (like me), do your best to make your health and well-being a priority. I'm still so new to this journey, so you'll have some company along the way!
Tackling My Insecurity Head On
I'm currently 36 years old, have had five babies, and dealt with a lot of postpartum hair loss that left my hair feeling thin. On top of that, I've experienced extremely difficult trials causing additional stress-related hair loss. While I started my path to healing and dealing with my personal trials, my hair never recovered.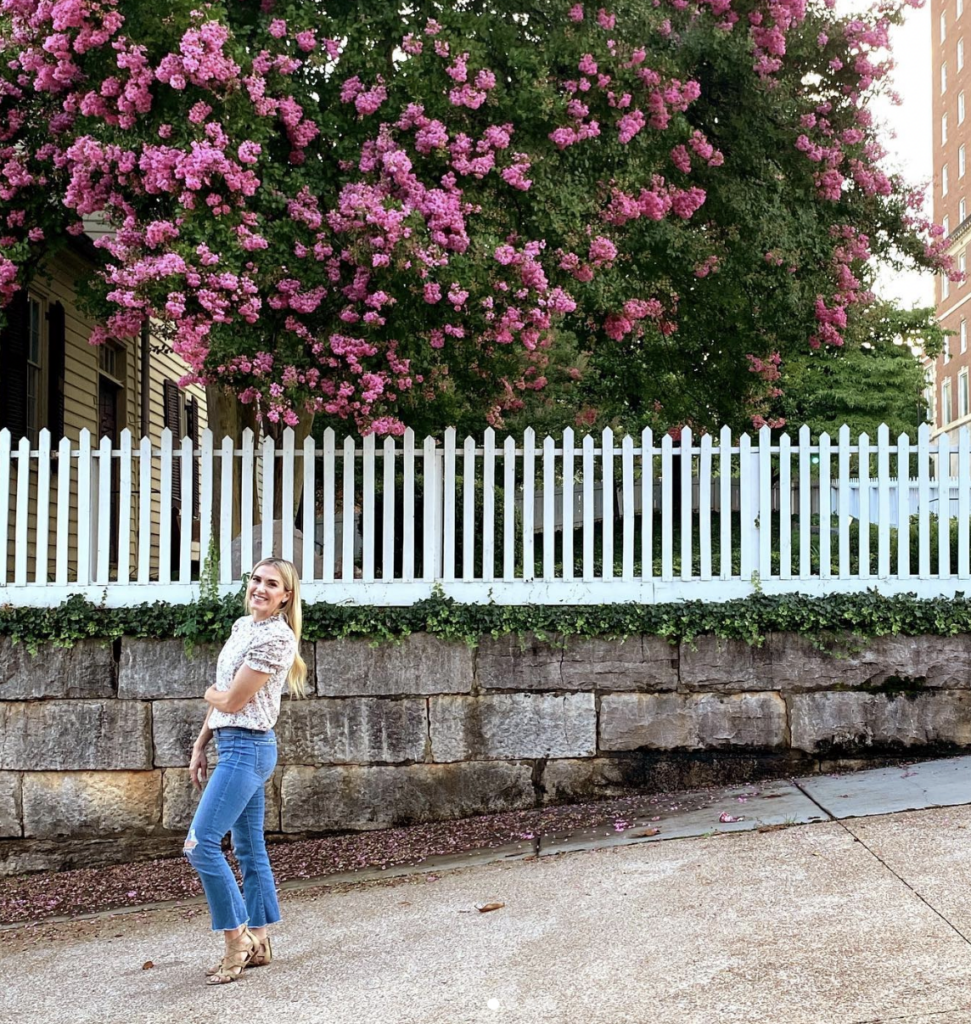 This whole hair transformation began in June 2022 with the decision to take my extensions out. At first I had a pit in my stomach thinking about showing up on Instagram without them. They felt like a part of me – and one that I really liked.
I finally reached a point where I was tired of the routine maintenance (and cost) for my hair extensions. It was a time and financial commitment that I wasn't enjoying as much anymore and the next week – I got them removed! While the initial shock of living with my natural hair was a tough pill to swallow, I knew being extension-free would be the best decision I've ever made. To be honest, it took me a few days to figure out how to style my short hair again!
While embracing my natural hair is half the battle in my hair transformation, I also wanted to find a solution to the hair loss and thinning.
My hair without extensions: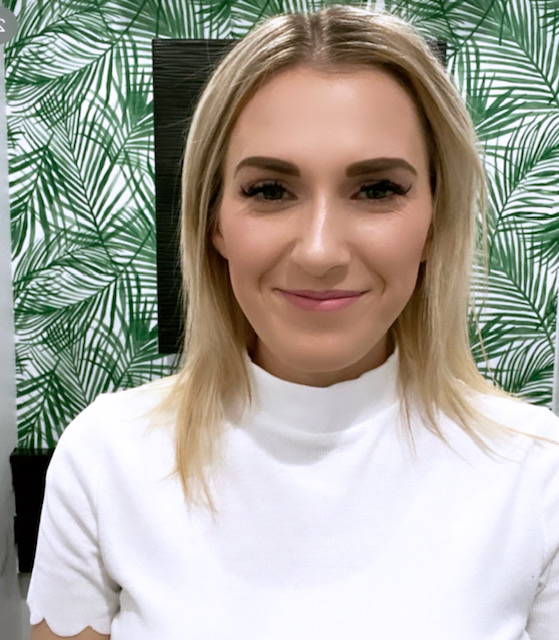 This was in between extension appointments, a couple months before I decided to take a break from them.
The day I took them out, I had my hair trimmed and styled. (July 2022) You can see the substatial growth only 5 months later.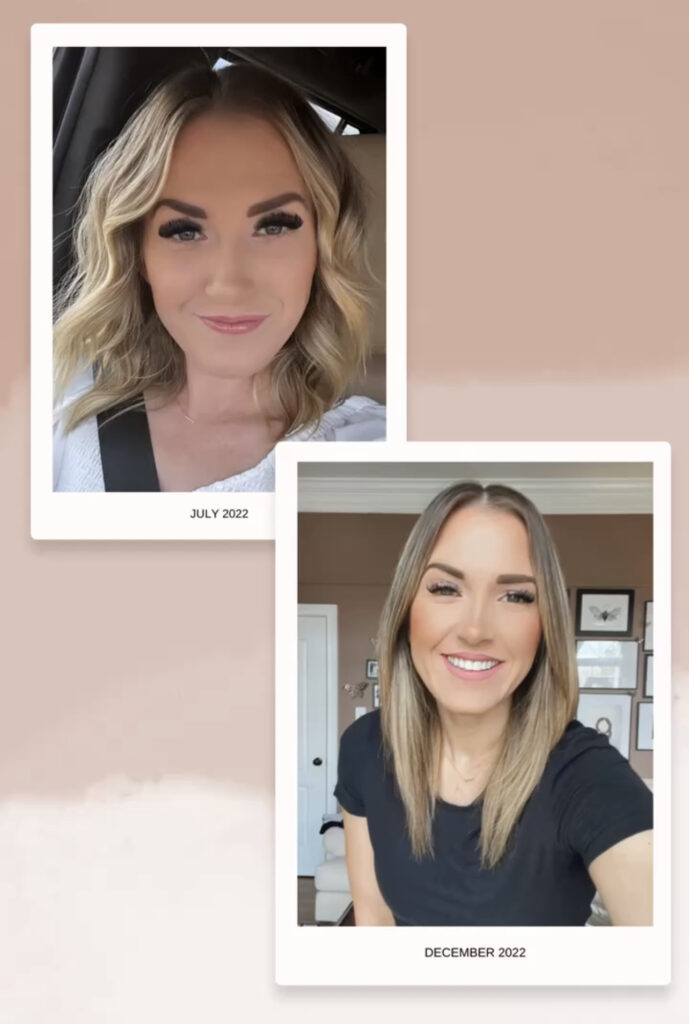 Looking For A Hair Loss Solution
As I looked to regain hair fullness, I felt anxious about many of the "solutions" available. I knew I wanted to improve my hair from the inside out and not replace my extensions with another way to cover up my hair thinning. I'm definitely NOT saying I won't get extensions again because I probably will but I wanted to give my hair some time to heal before replacing them.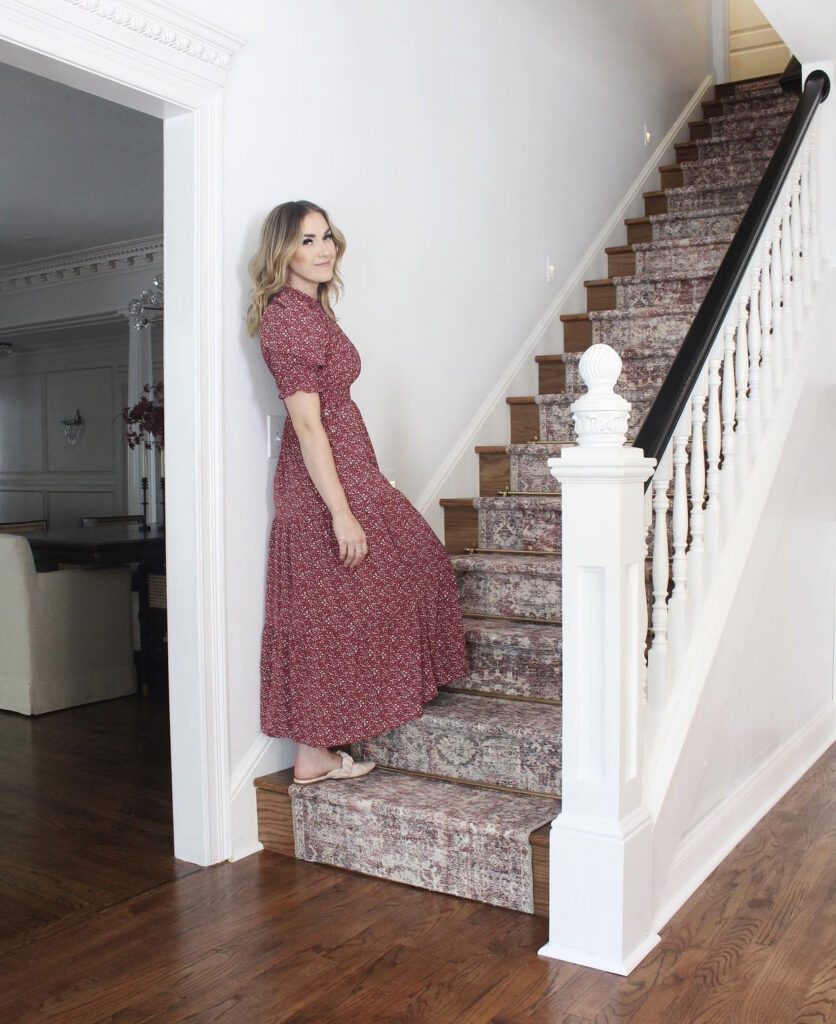 I've shared in the past that I've been focusing on my health and self-care and I wanted to incorporate a full routine that would lead me to better results for my hair. And that is when I found Nutrafol.
Taking A Leap Of Faith With Nutrafol
Before jumping into all my research, I had never heard of Nutrafol before. Initially I wasn't sure how unique these vitamins were compared to any others available, but every website I found mentioned how incredible these would be for hair loss. Funny enough, around the same time, Nutrafol actually reached out to partner on an upcoming campaign.
While I did work with Nutrafol earlier this year on a paid campaign, this blog post is not a part of any paid promotion. As always, all opinions are my own. I had reached out to them AFTER buying it myself and loving the result.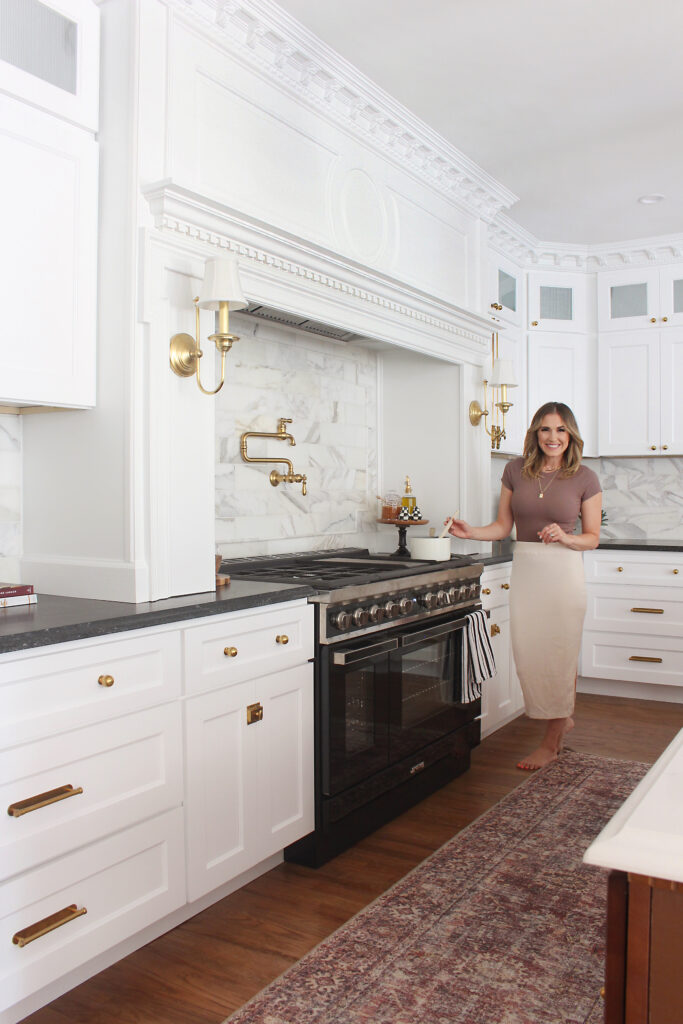 What convinced me to take the plunge and commit to Nutrafol is the many conversations I had with friends who do hair for a living. Each one of them raved about the actual results that can happen over the course of a few months. Plus, the cost of Nutrafol ($88 / month) is significantly less than I was spending on extension maintenance. I was sold! I mean, I had nothing to lose.
What Makes Nutrafol Special?
I'm sure many of you are like me in feeling skeptical about what makes Nutrafol actually work. Other than the incredible reviews both online and from friends, Nutrafol is the number one dermatologist brand on the market that targets hair loss.
More importantly, Nutrafol is a drug-free formula. It was really important to me to have an all natural solution that targets the root of my hair problems.
If you're not entirely sure of the cause of your hair loss or if Nutrafol can help, they have this handy quiz that just takes a few minutes to complete.
p.s. They also have a postpartum formula created for new mamas! How cool is that?! My sister-in-law just ordered that one!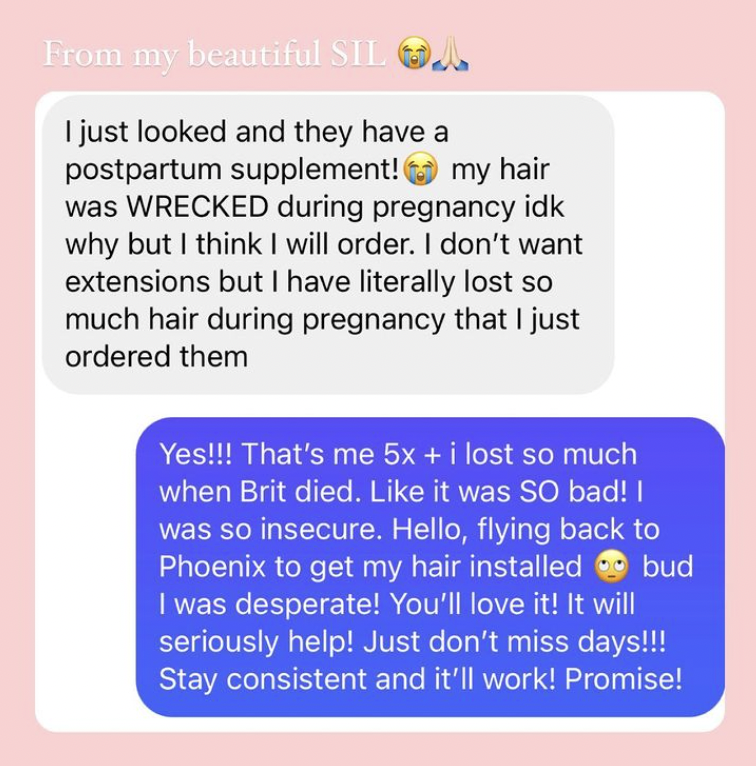 Embracing My Natural Hair With Nutrafol
I'm proud to say that for over three months of taking it, I've only missed two nights! I wanted to jump right in and embrace this hair transformation, so seeing results after consecutive use feels amazing. I haven't seen natural hair growth in years – until now!
For so many years I've felt insecure about my hair. While it may sound silly to some, I'm so grateful to say that I finally like my hair again. As women, it feels like so much is attached to our hair, so finding a product that brings back confidence means a lot to me. Plot twist – I actually LOVE my hair without extensions and I'm enjoying this much needed break!
*Update: I've been taking Nutrafol for 9 months (as of March 2023) and my hair has grown 4-5″ and is SO MUCH fuller, stronger and shinier than ever!
Interested in Trying Nutrafol?
I didn't want to share Nutrafol until I was SURE it worked. I order it on Amazon and always have a couple months on hand. Having a 3-month or 6-month supply will set you up for consistency and success.
DM I received after sharing on IG: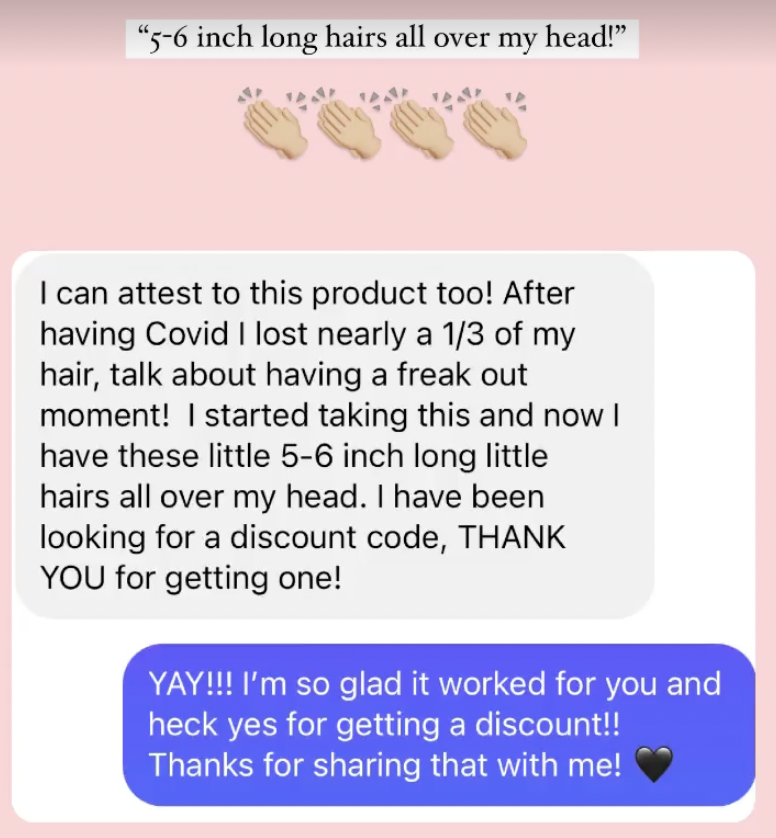 I know that $88 / month isn't exactly a budget-friendly find, but man, I really do feel like it's worth if it you're feeling down about your hair. I'm loving my results so far.
Click here to save on your first order!
After feeling insecure about my hair for so long, it's incredible to talk about a solution that actually works and has been great for me! If you end up trying Nutrafol for yourself, please let me know in the comments! And in case you missed any of our major home updates, here are my most recent posts: