I'm so excited to share my Master Bedroom Reveal! In every home that we've renovated, I always wait to do our bedroom because I figure, no one ever sees it. I decided that although that may be true, I finally feel like I deserve a place to retire from the day, to relax and reset each night. This is my self-care. Creating a space that I'm happy to begin and end my days. A place that feels special and reflects my personality.
Through the door/transom removal, tile demo, the carpet fiasco, painting, trimming every wall, installing new lighting, shopping for furniture right down to the styling, I've created a space I love to be in with 13 frames on the wall and more butterflies than I can count. My heart has been heavy for a week or so, so I need every single one to carry me right now. 🦋
And because someone always asks, YES, Craiggy likes the pink and helped pick the paint color. He's a trooper and says it's relaxing! I LOVE sharing this space with my number one guy.
Before |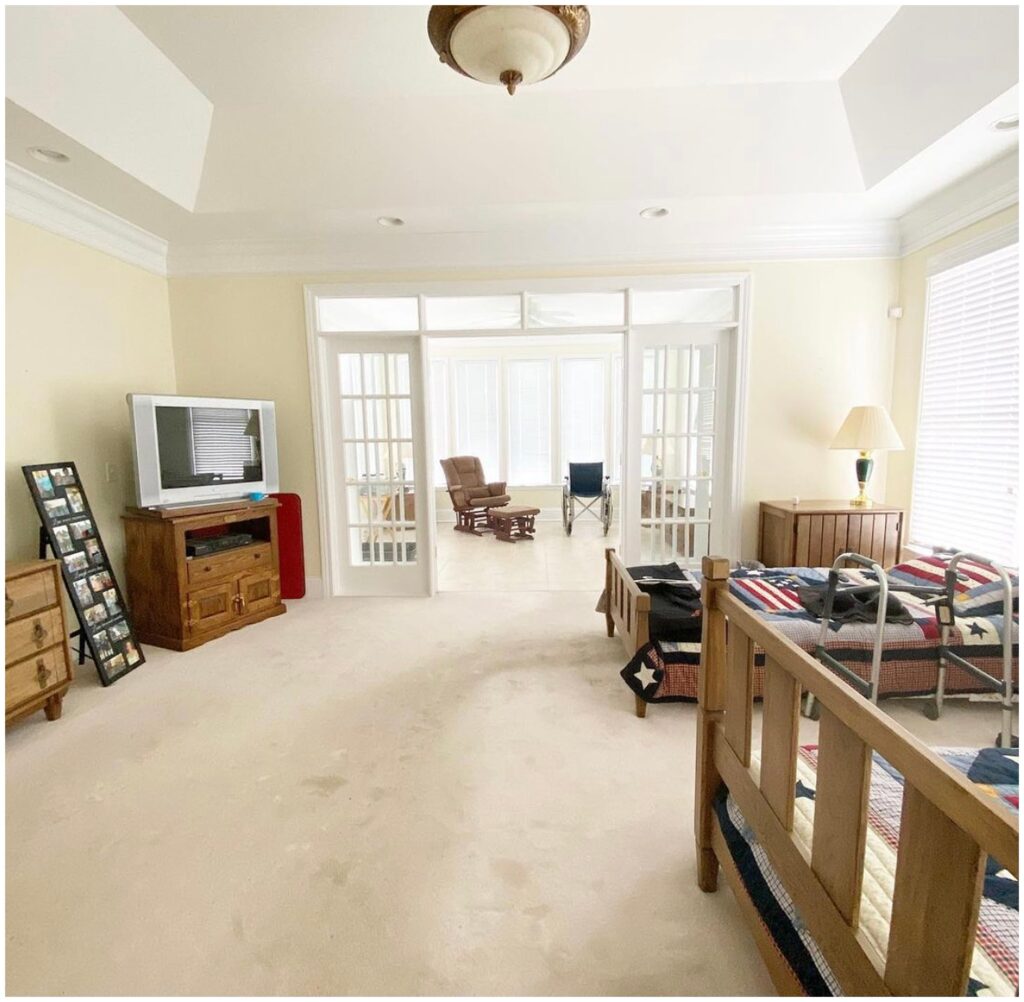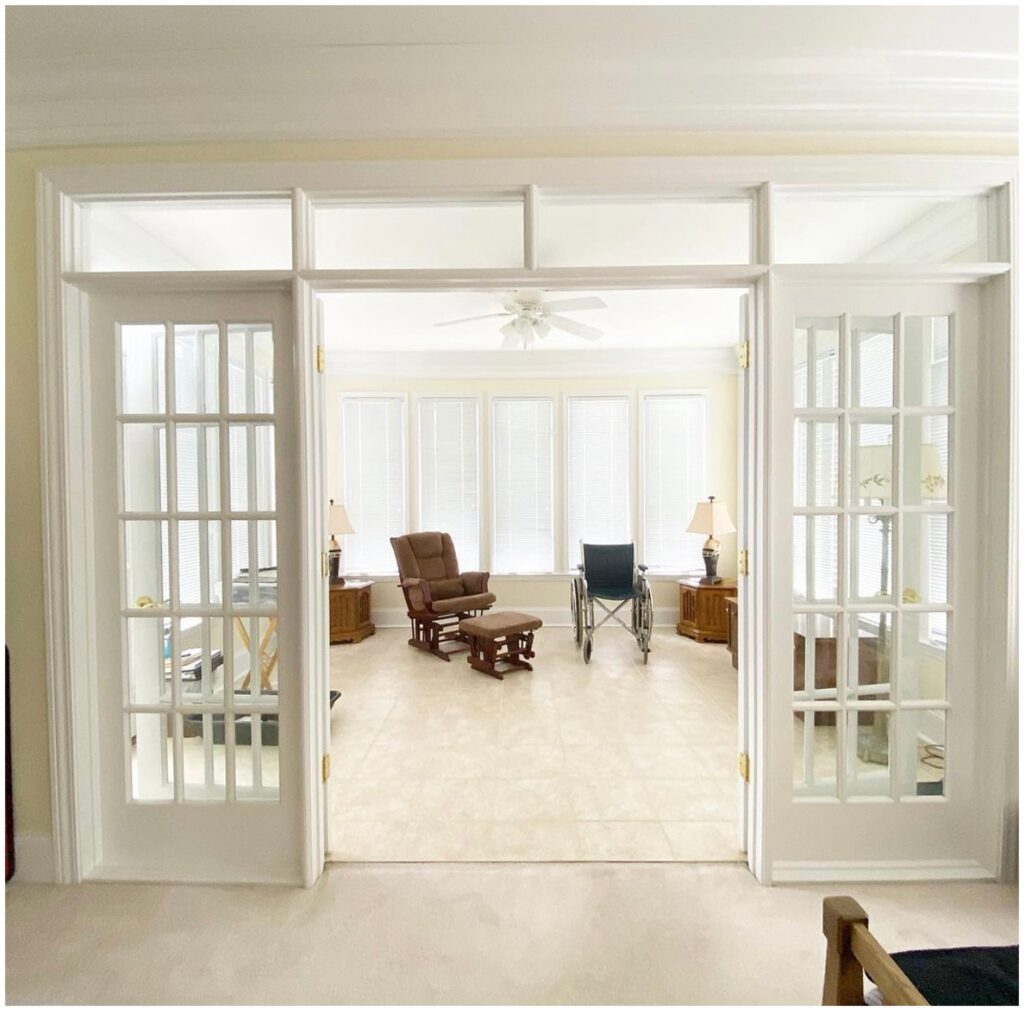 After |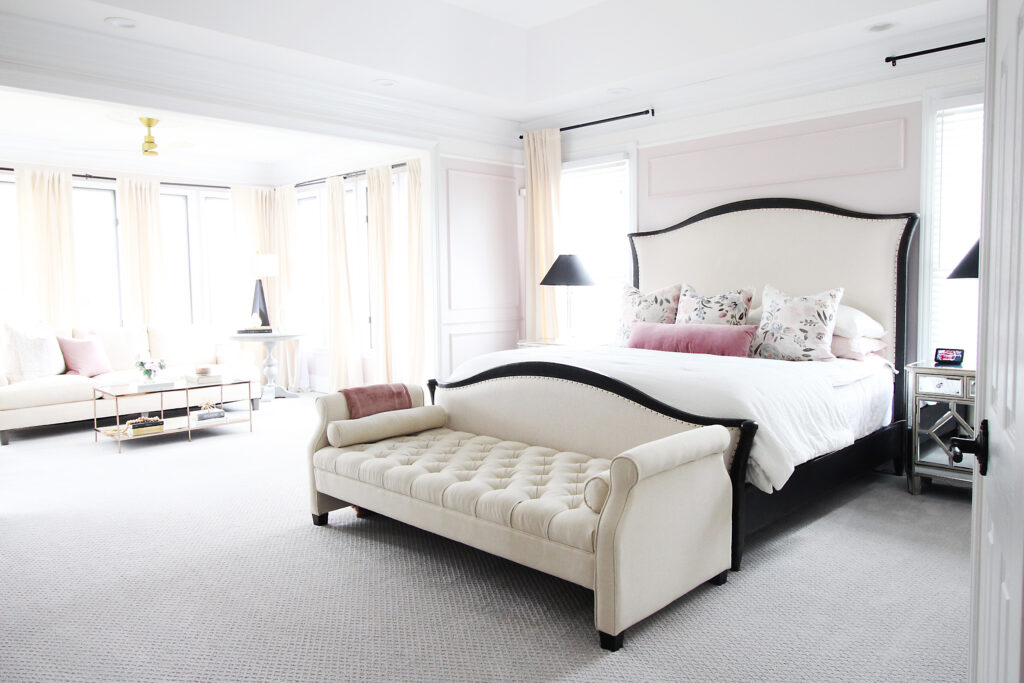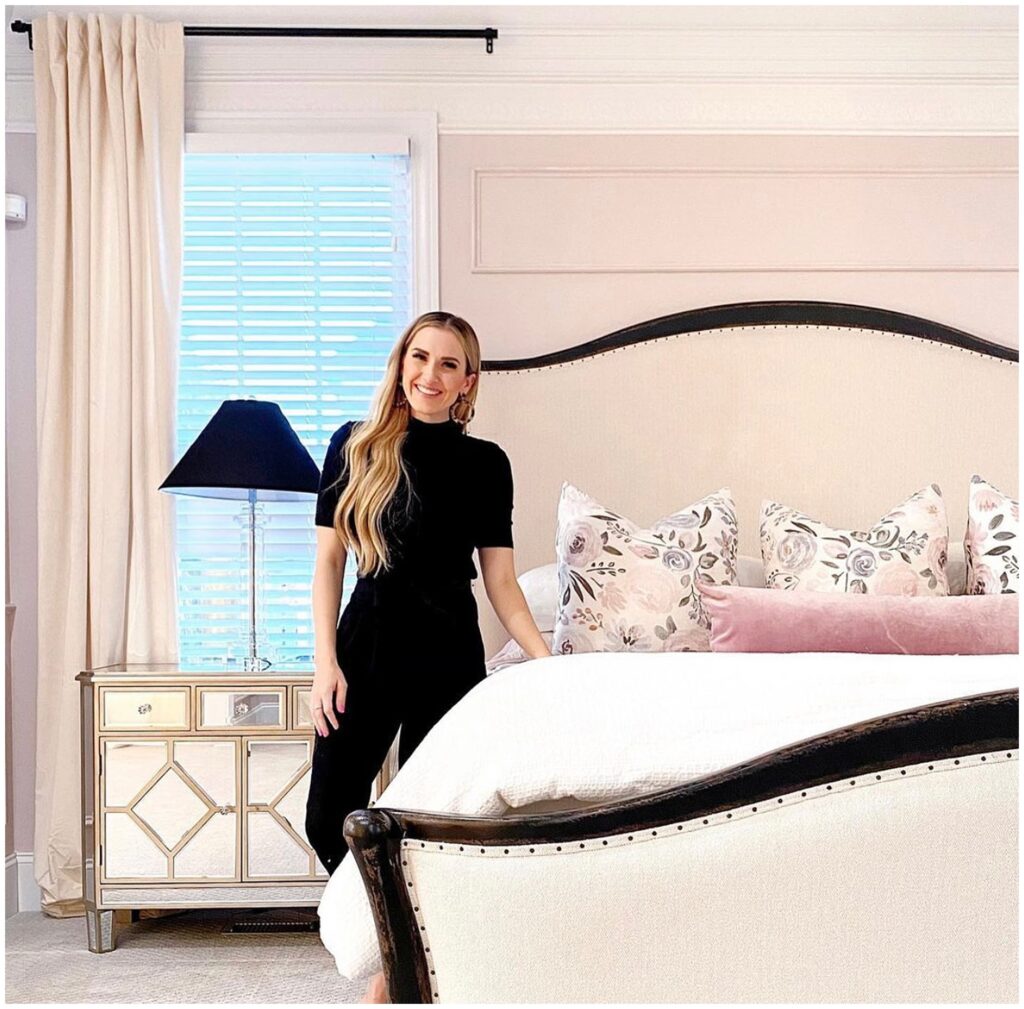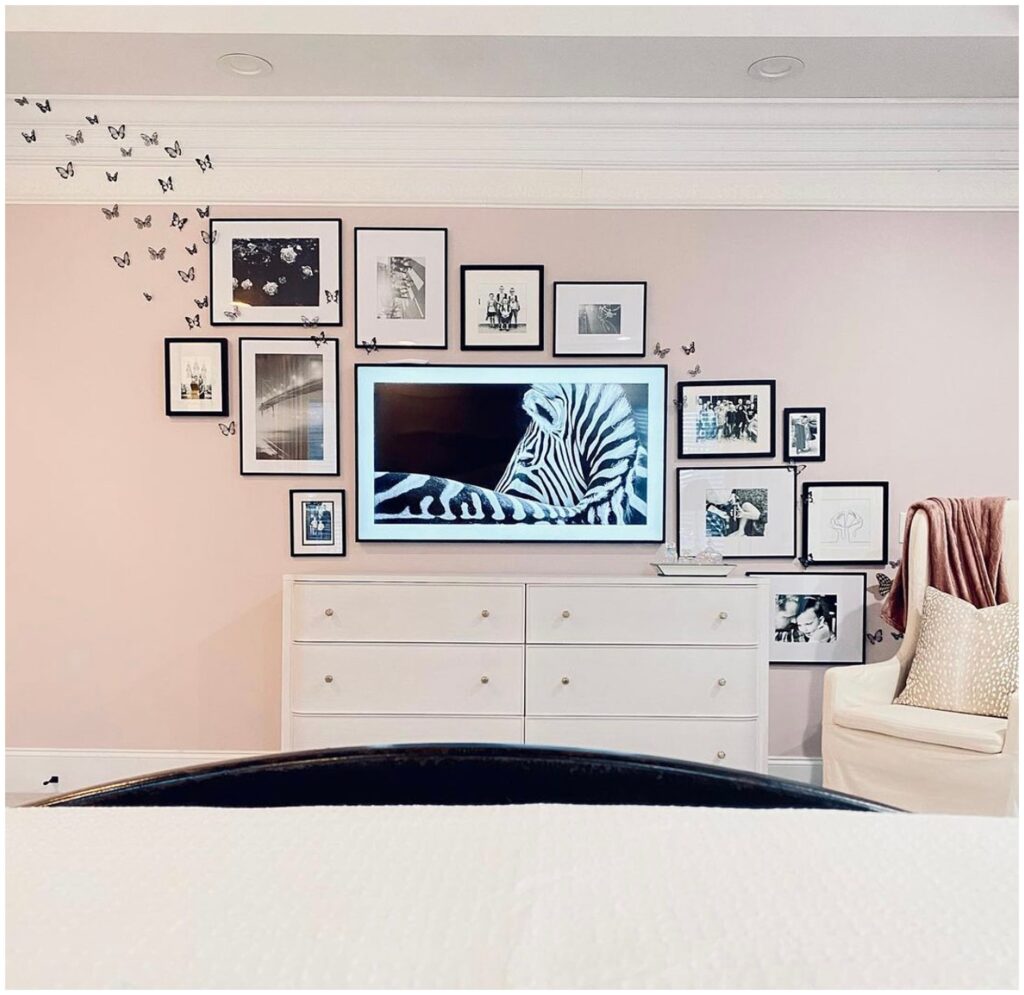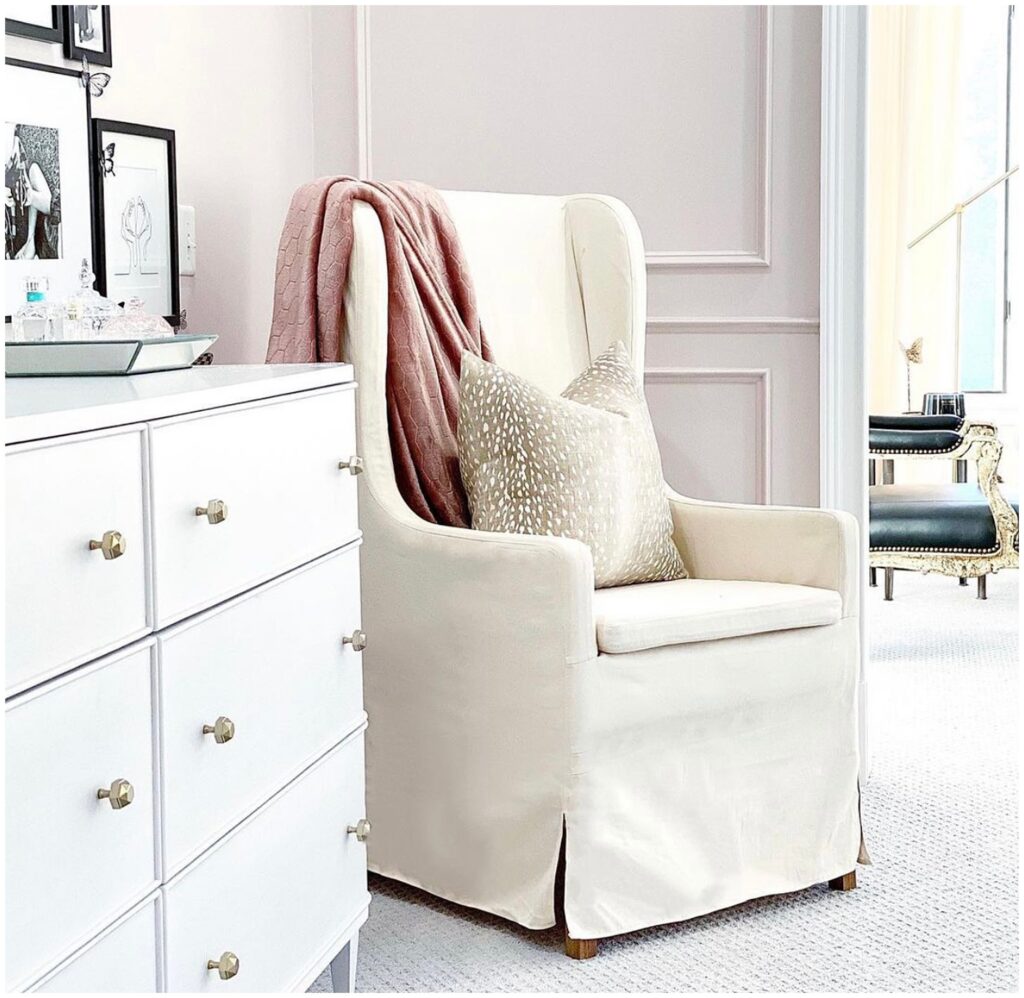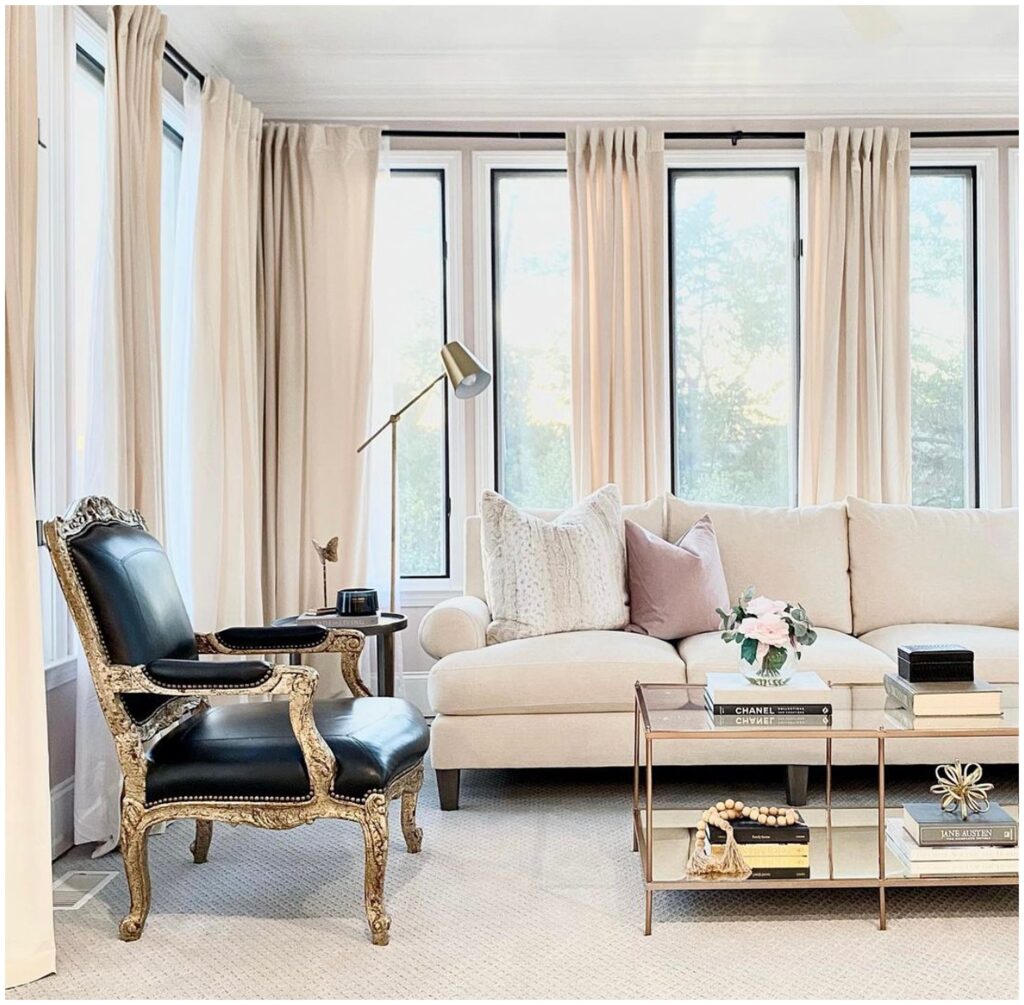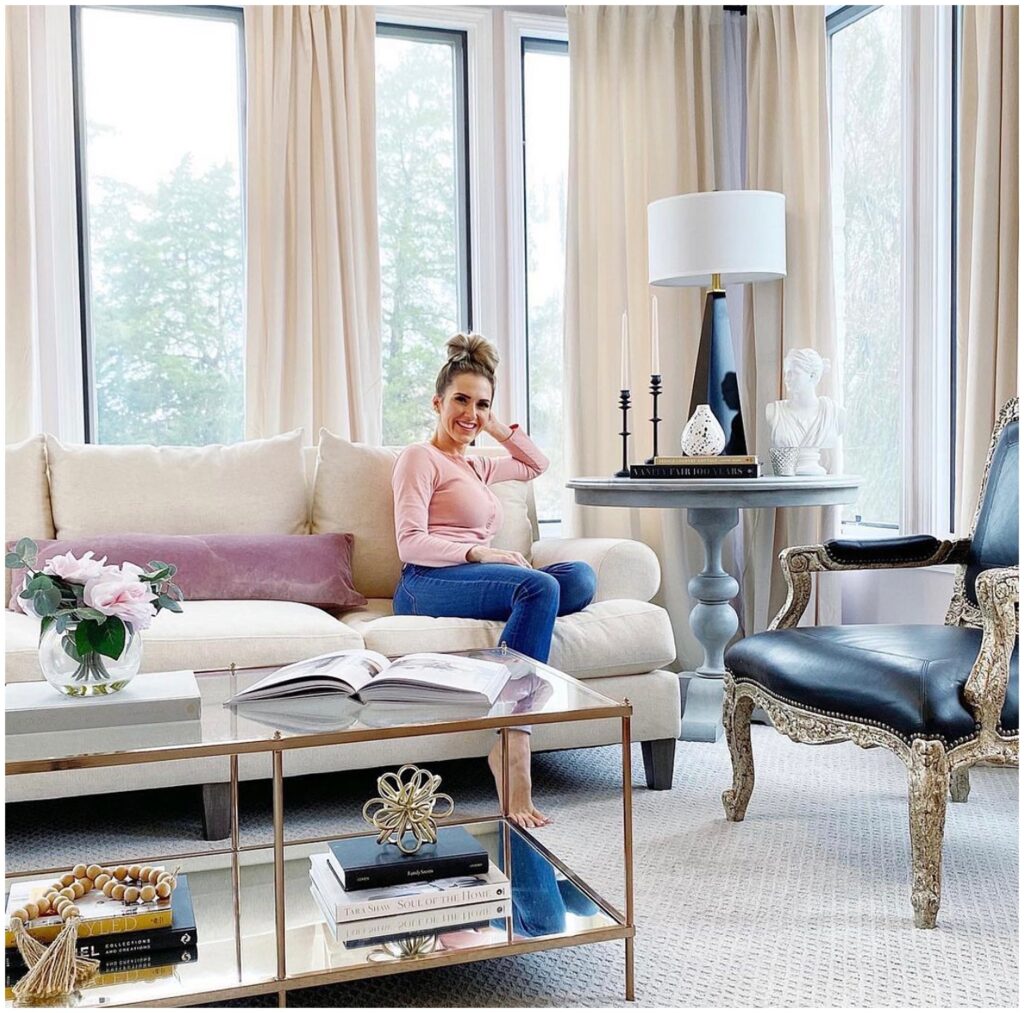 master bedroom SOURCES:
Paint: Behr Pearls and Lace
Bed Frame: https://rstyle.me/+1say4bTcIBJ9sFSrHVlwiQ
Night Stand: https://rstyle.me/+ITsZB7lFEpteU97f6F2lyA
Lamp: https://rstyle.me/+EkvGcV5cgo9WdCgpffSsyA
Black Lamp Shade: https://rstyle.me/+rpuYcdlgXls0nbPn9ZW6NA
Ceiling Medallion: https://rstyle.me/+Pz6g4tJa71K5gi9_JLhp2Q
White & Gold Ceiling Fan: https://rstyle.me/+M5XtoT9XAUyJyCtOvw20kQ
Floral Pillow Covers: https://rstyle.me/+kRud7X5E0H8wyBWLiGSl4w
Butterfly Wall Stickers: https://rstyle.me/+LUyUi6_MqossUtjbNwKmrQ
Wingback Chair: https://rstyle.me/+f24suztdQvNjO4epG_entw
Gold Standing Lamp: https://rstyle.me/+U5GI0UJF59VewvJW1fI1Eg
Drapes: https://rstyle.me/+P-RI4osS8FEButCw4kZhLA
Frame TV: https://rstyle.me/+SaUOu_8HRno8fM7ZmVbrGw
Black Frames: https://rstyle.me/+7qN7tAezuyg-7-EoHGPAvw
Beddys Bedding: Love at First White – Use code MALLORY for 20% off
Are you wondering what other paint colors I've used in the Monarch Manor?
Check out this post HERE!
Love this room? Share it on Pinterest!