Oh my gosh, oh my gosh, oh my gosh! I cannot believe I decided to go for it but it's true – I'm participating in the Spring 2022 One Room Challenge!! If you have been in the blogging world for awhile, you know that the One Room Challenge is an epic collaboration where designers from all over commit to completing one room in their home and share every detail along the way.
I, along with every other designer who is participating, will be updating you all week by week on our progress over the course of 8 weeks.
You guys know me….I work quickly! DIY and design is my full-time job and spending 8 weeks on a project meant I needed to tackle something big. For my ORC project I am going to completing….
The Billiard Room Kitchenette Mood Board
Week 1 was all about planning. I put together my mood board to get a good idea of the direction I wanted to go. Because the other half of the billiard room had been painted and styled a few months back (see that blog post here!), I've had some time to consider all of my option. Ready to see it?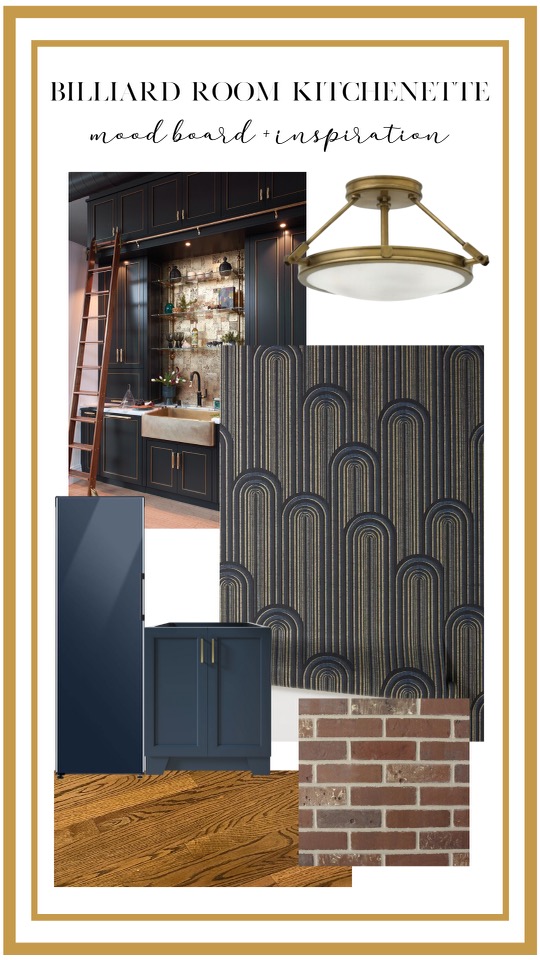 The Before Photos
Here's where we started with this room….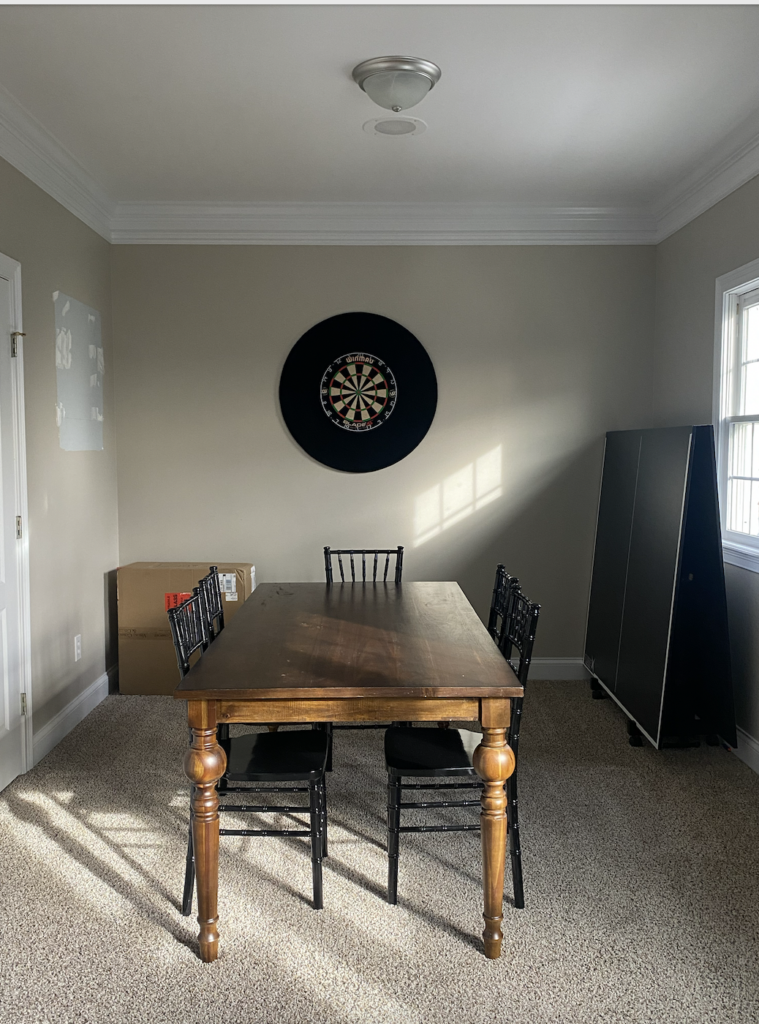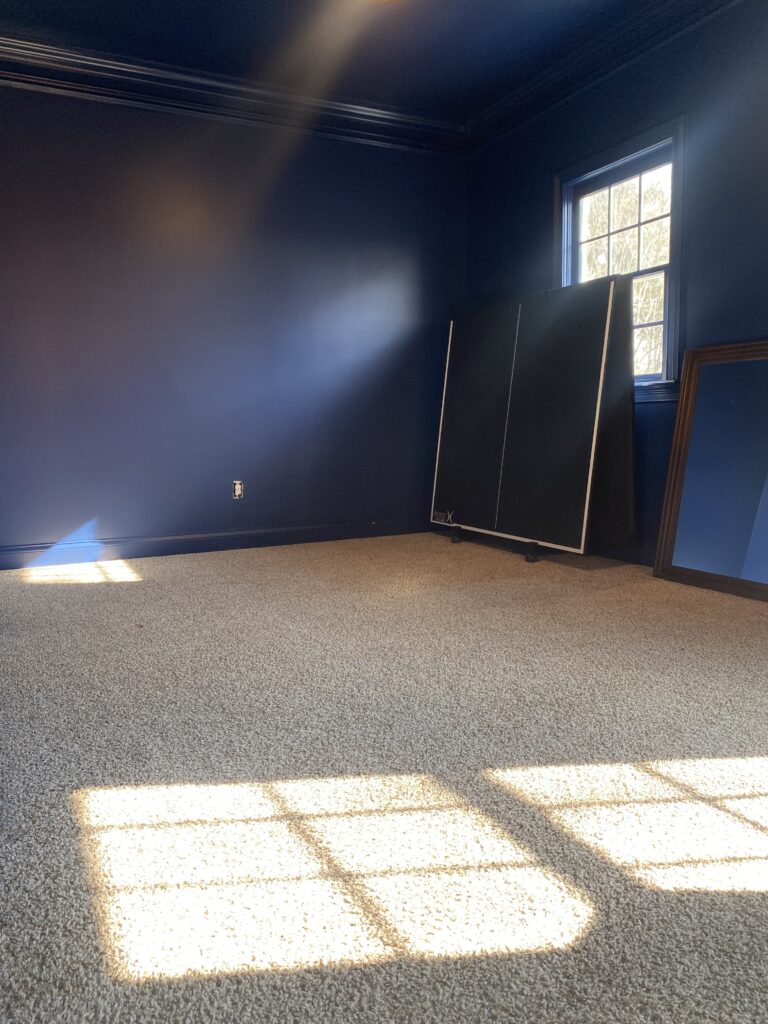 This is going to be a journey and I cannot wait to bring you along for the entire thing. Ready, set, go!