Every week when I sit down to write my One Room Challenge update, I get the urge to tell you what an actual challenge the week was for me! Haha, maybe that's the point, right? Painting kitchen cabinets is a process I've done about a million times. It is one of my favorite projects to tackle because it makes SUCH a difference and is very affordable.
I'm realizing is that even when I've done something before, when it's in a new space with unknown dimensions, angles, and style, it can feel like something brand new. DIY projects are just hard work – no way around it! I've learned time and time again that hard work always pays off and it's been a really fun journey to share my "hard" with you this week….the cabinets!
In last week's update, I shared all about installing hardwood floors!
If you're catching up on my One Room Challenge – click here to see the entire project plan.

We officially have CABINETS! When it comes to woodwork, you must be so precise in your measurements. I pride myself on getting it perfect, even if it takes me a few tries. We purchased all of the wood from The Home Depot to create this custom cabinet layout. I ordered the cabinets online but built the surround for the fridge.
How To Paint KITCHEN Cabinets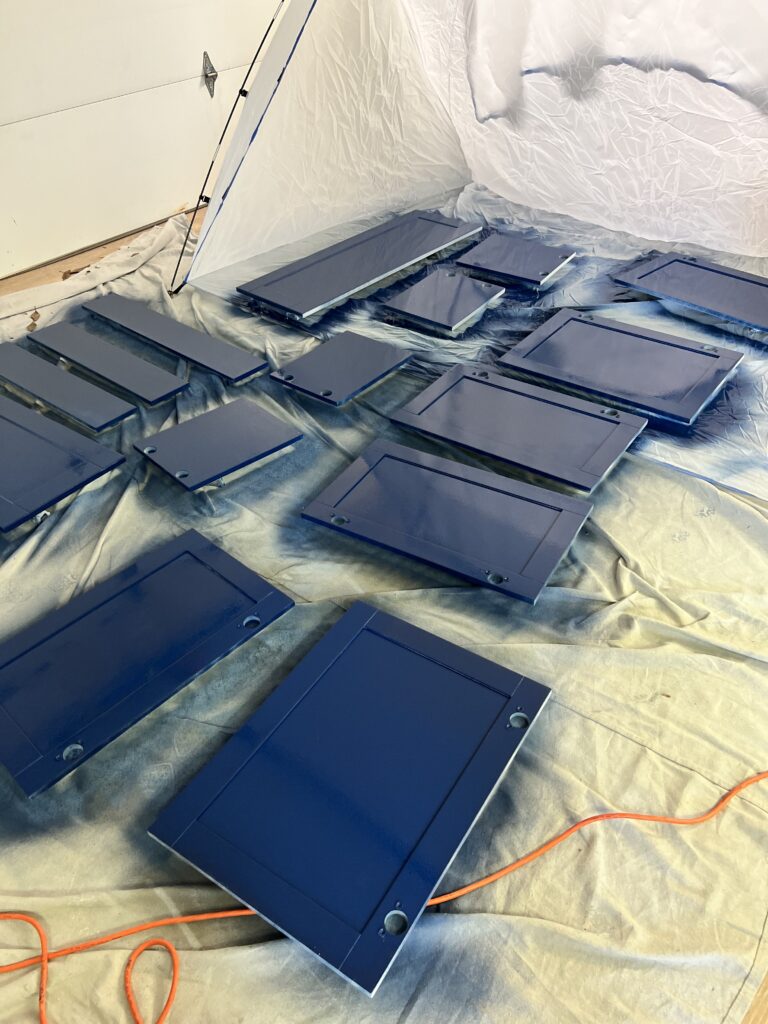 Time needed: 4 hours
Remove All Of The Hardware

Easy and important!

Prep! Prep! Prep!

It is so tempting to dive into painting your cabinets, but the truth is you need to prep them first! Using liquid sandpaper, I scrubbed the surface with a microfiber cloth to get the cabinets as smooth as possible for the perfect finish. You can also sand them down with an orbital sander. On this project I did a combination of both to get them super smoooth.


Prime Your Cabinets


I love this product! I've used it so many times over the years for painting cabinets. It helps the paint adhere and stick to the wood.

Lay Out Your Cabinets

Spread out the cabinets on top of a sheet or temporary surface. You'll need to decide if you're spraying or rolling your paint. I tend to spray for convenience and finish – but I've rolled too when I'm in a bind.

Time For Paint!

Finally! Load up your paint sprayer with your favorite paint color and get to work. I spray in light, even coats. The worst thing you can do is overspray on the first coat. Two solid, even, light coats is significantly better than 1 heavy coat. You'll see a ton of build up. Once they dry fully, flip them over and spray the other side.
Tada! Take a peek at that wallpaper! I'm in love with how this space is coming along! Painting kitchen cabinets is a project you can absolutely tackle with the right tools!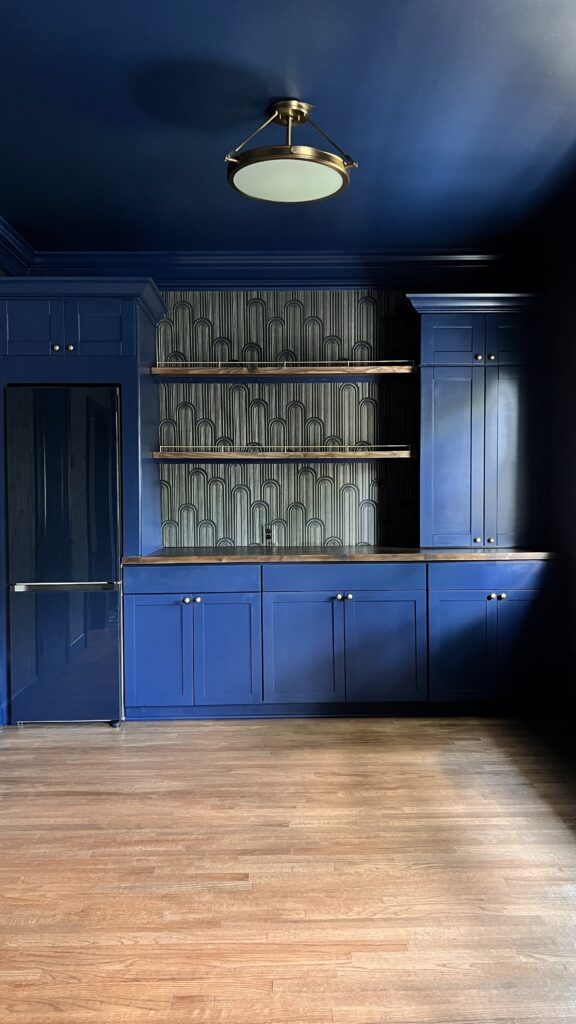 Painting Kitchen Cabinets: The Tools!

I shared a tip on IG stories this week that got so much positive feedback I had to share it here. If you've ever sanded anything, you know it is always MESSY! Nothing is worse than your entire house clouded in dust only to be cleaning and wiping surfaces in the days to come. Instead of leaving your sander connected to the bag it comes with, hook it up to your vacuum for another layer of dust protection. All of the dust will go right into the vacuum for easy emptying. It's pretty genius, if you ask me.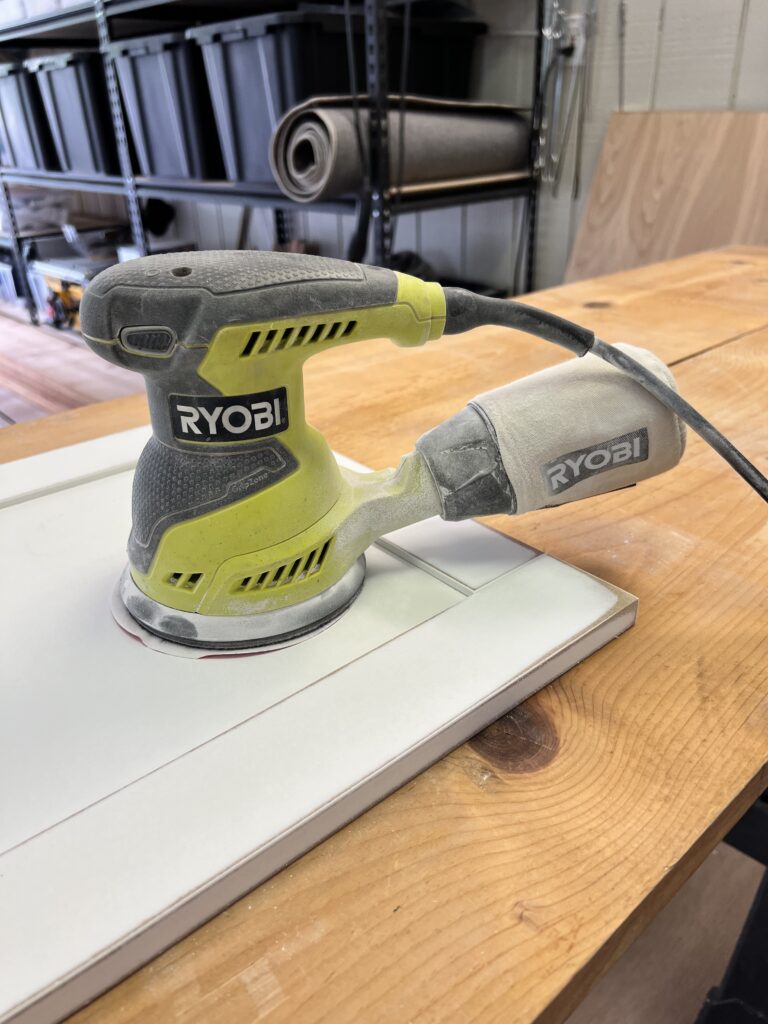 I'm linking my favorite vacuum right here. I've had if for years! I love it so much I actually I have one dedicated to my workshop and one for family use.
I just can't wait to fill these kitchen cabinets with all the snack my teen (and pre-teen) boys heart's desire! The Billiard Room Kitchenette is really taking shape. Look at us – we are doing it!