Week 3 of the One Room Challenge was flooring week for me in the Billiard Room Kitchenette. My goal for this next week is to have the floors completely done and possibly begin installing cabinetry!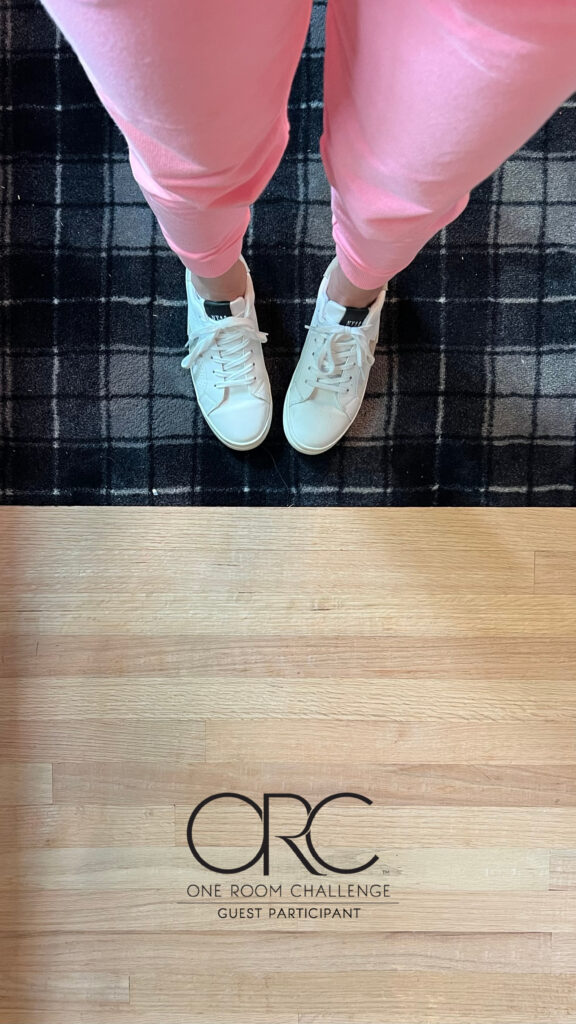 We have 2 1/4″ red oak hardwoods throughout most of our home. I'm almost done adding it to the kitchenette but I plan to add it to our bedrooms and our main kitchen eventually. Its durable, classic and the fact that I can install it myself is a huge bonus for me.
We recently received a quote for installing and finishing hardwoods and the price was astounding. I did the math and realized I saved $6000 by installing and finishing them myself!
For this space, I spent $1700 on the wood floors, moisture barrier, flooring nailer and a new air compressor. My quote to have this done by a flooring contractor was $7700! I couldn't believe the savings considering it's totally DIYable and looks professional when complete.
I watched and read several tutorials but this one was the most informative!
How to install hardwood flooring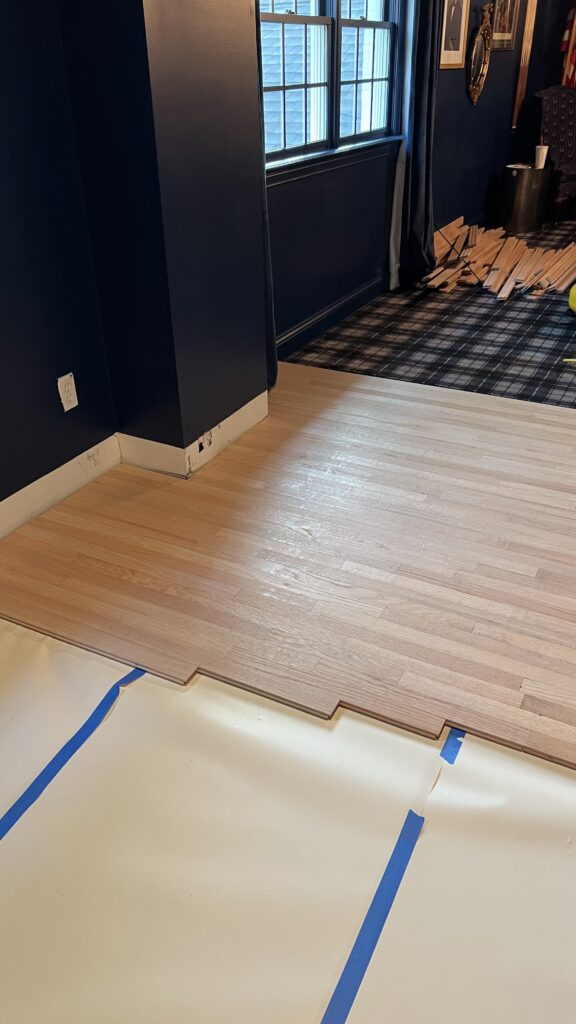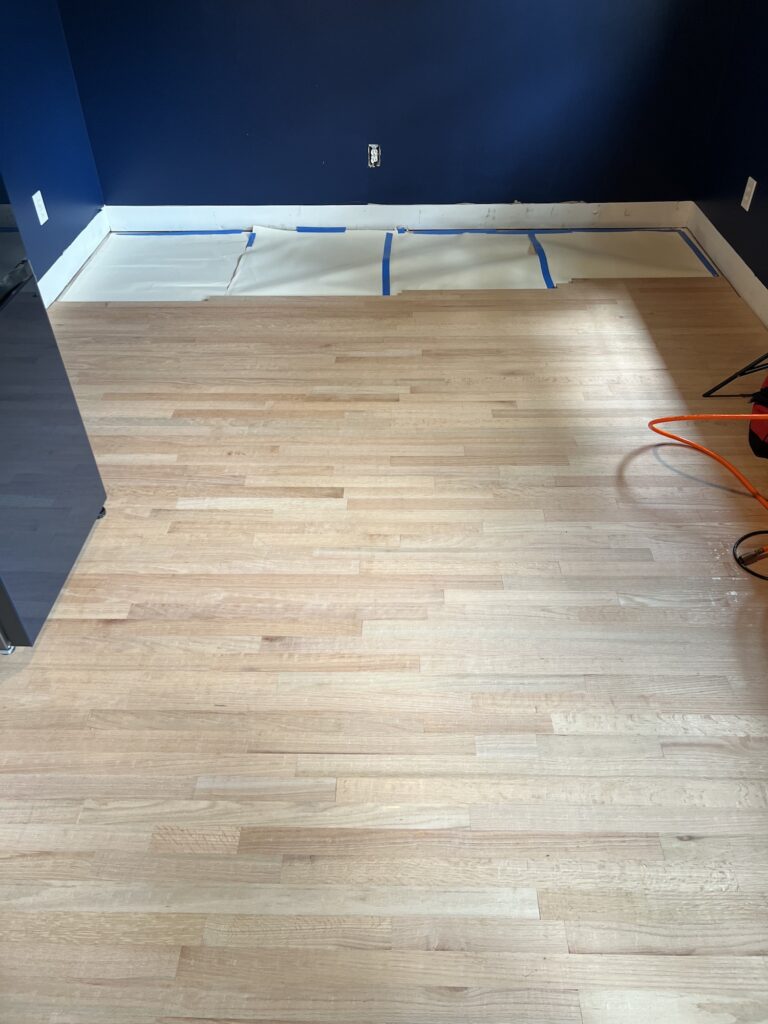 Since I'm not using prefinished flooring, I'll be staining my floors Dark Walnut to match the rest of our existing flooring. 🙂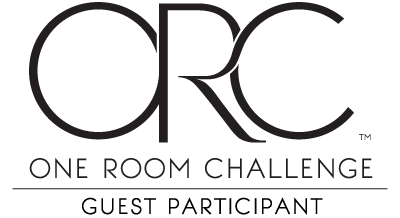 Check back next week to see the completed floors! Be sure to check out the other Week 3 One Room Challenge updates here.