I've done a lot of kitchen renovations with a lot of different budgets, but I'll always have a soft spot for budget remodels. Back when my husband was in dental school, I did them all the time! And now that I'm working with a slightly larger budget on our current remodel, I still love finding ways to cut costs and stay within budget. If you're looking to understand your true kitchen remodel cost, look no further!
What Does a Kitchen Remodel Cost?
It depends how much you want to spend! A remodel with entirely new fixtures, cabinets, floors, and appliances could easily run you $40,000-200,000. But for some homes, that investment is worth it!
That being said, your kitchen remodel doesn't have to cost nearly this much if you don't want it to! There are plenty of ways to cut costs and shop smart with a smaller budget. Believe me, I've done what feels like a million budget-friendly makeovers on spaces – it can be done!
If you're not in a place to be remodeling your kitchen, that's great too. Kitchens are meant to be functional! There have been many years we have had to prioritize other things in our budget. You don't need a new kitchen to make it a happy, special place for your family.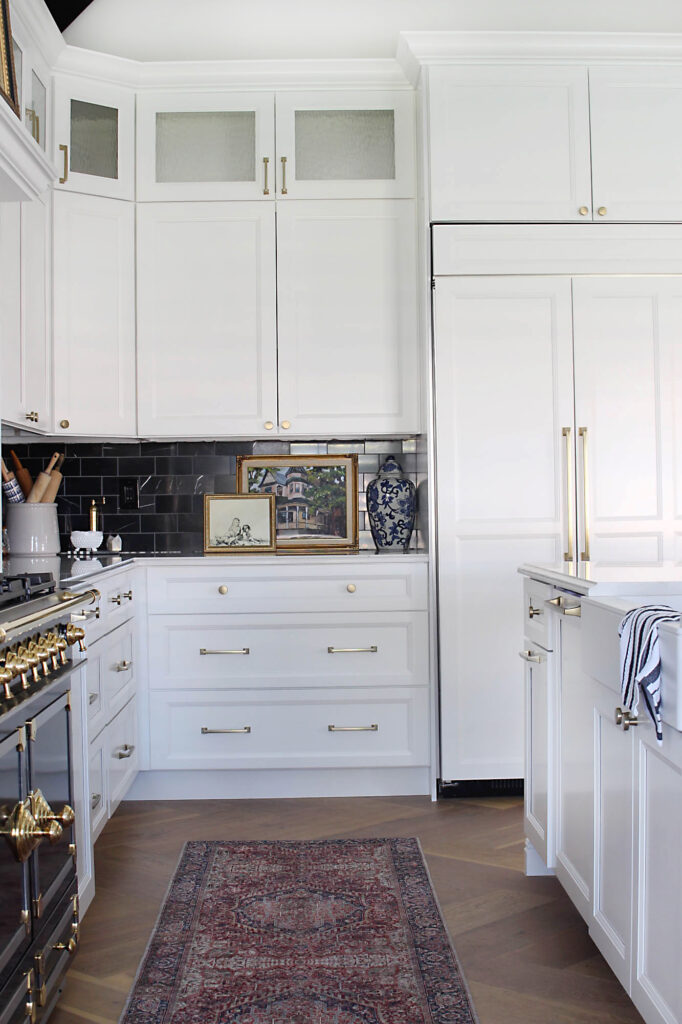 How to Allocate Your Kitchen Remodel Budget
Once you decide how much you can afford to spend on your kitchen remodel, you need to allocate your budget. If you don't put a price tag on each feature, you'll end up spending willy nilly and inevitably breaking your budget. A little research up front goes a long way!
First, choose the features you know you want to splurge on. When I designed my last kitchen, I invested in a La Cornue Range. While I absolutely loved it, I'll be going in a different direction this time to make room for other features I'm excited about (more to come on that later!). Determine which features matter most to you, and spend accordingly!
Then, choose which features you really don't want to spend a ton of money on. For example, you can save a lot of money by doing different types of countertops. Marble & Quartz are at the higher price point but you can save THOUSANDS by doing Butcher Block, laminate and other non-stone options.. I'm debating between marble and quartz in the new kitchen. I've had quartz a few times but I'm really considering mixing marble (yes, I'm aware that it's high maintenance and I'm okay with imperfections, patina and maintenance) and quartz (way more durable and less maintenance) this time around. You can read my thoughts on quartz on that post!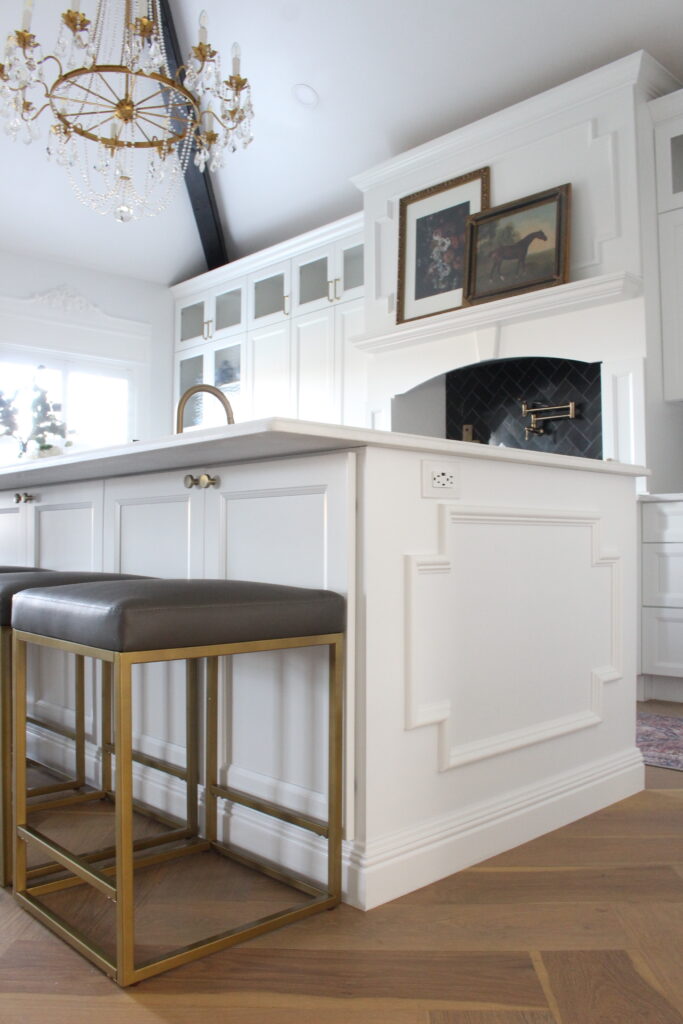 Ways to Cut Costs on Your Kitchen Remodel
Looking for ways to keep your budget low without sacrificing style? Here are a few of my top budget remodel tips.
Set up a makeshift kitchen.
Eating out every night while your kitchen is a mess can get expensive quick. Before you get started, create a makeshift kitchen in another room of your home. That way, you can microwave meals, refrigerate your food, and access all your smaller appliances while your renovation is underway.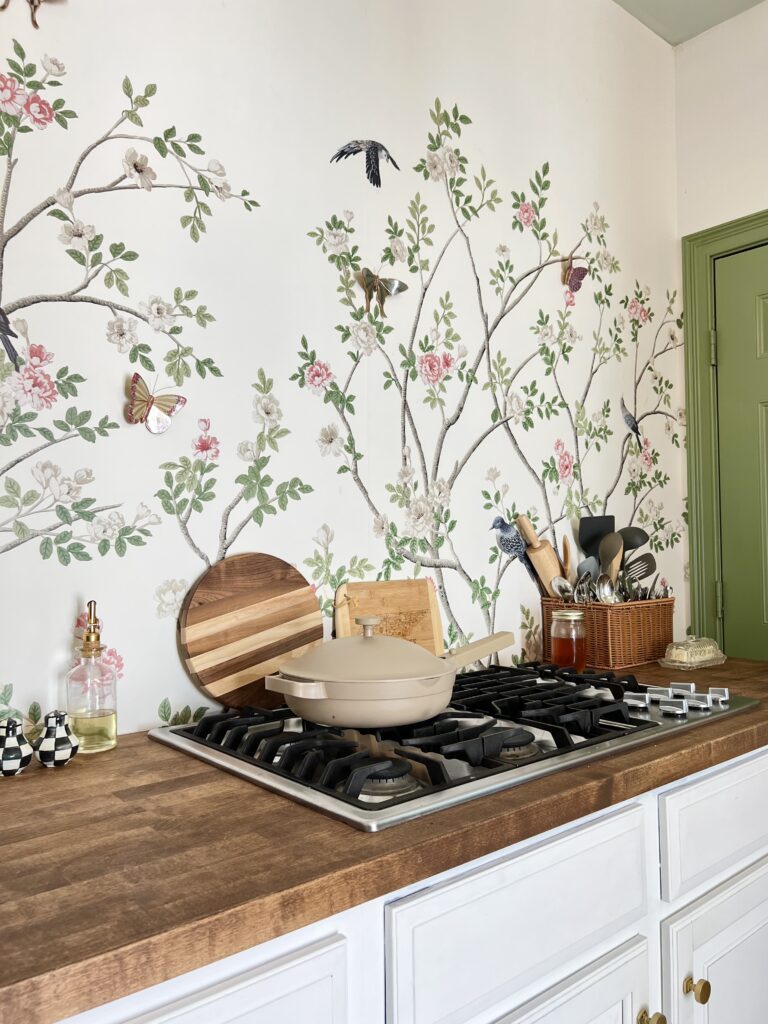 Refinish existing cabinets.
Instead of ripping out your old cabinets and replacing them with brand new ones, just give them a facelift! Stain them, paint them, or replace the doors for an entirely new look at a fraction of the price. I have a full tutorial right here. I have reused cabinet boxes countless times and even rearranged the layout and reused them.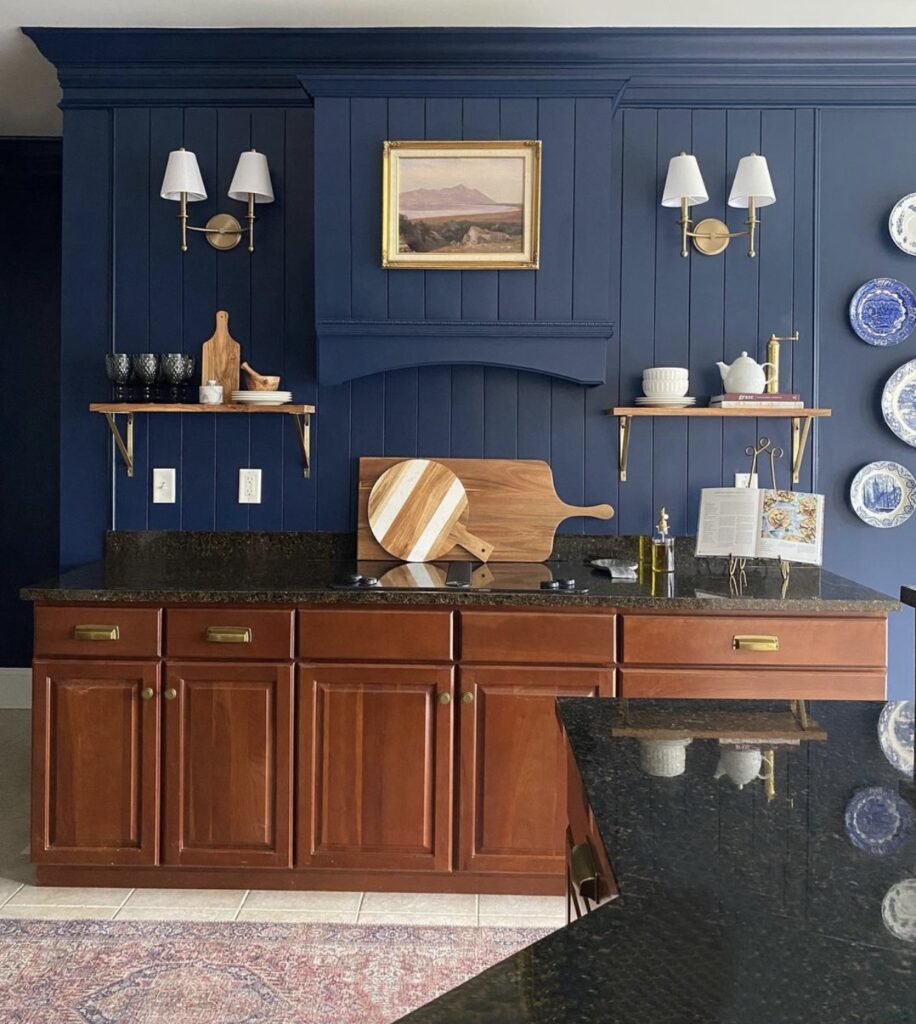 Consider RTA (ready to assemble) cabinetry
Another option (that I'm doing this time!) is designing, building and installing our cabinetry ourselves. I am not building them from scratch but we ordered ready-to-assemble wood cabinets that are pre-finished in our color/stain choices! This has saved us $20-40k on cabinetry alone. All our our cabinetry came in under $15,000 for plywood boxes and solid wood doors! They have free designers and online software to help you plan your kitchen. I'll report back on our experience but so far it has been absolutely awesome!!!
Work with your existing layout.
If it's not broken, don't fix it. If your existing layout works for you, don't feel like you have to rearrange. Running new gas, electrical and plumbing can be very costly (labor costs are INSANE right now!) and chances are you'll need outside help. Save yourself the hassle and a few thousand dollars by working with your kitchen's existing layout, if it works for your family.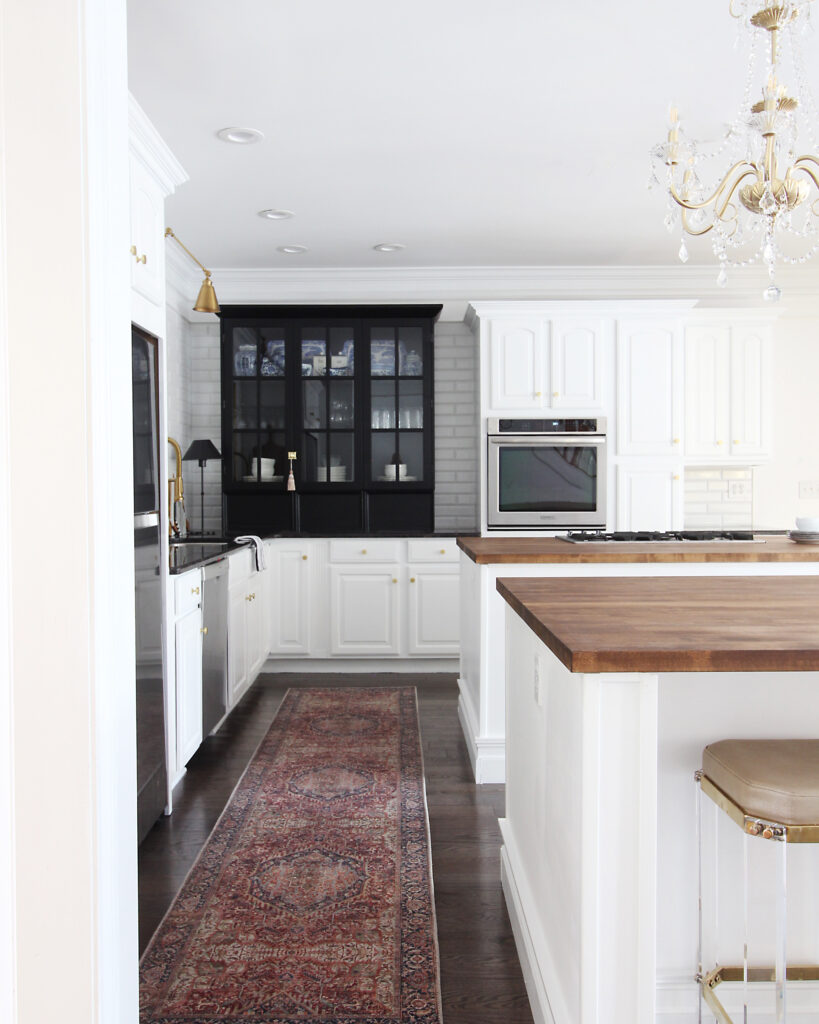 Use alternative materials.
You don't have to use the most expensive materials to achieve a high-end look. Do your research to find materials that maybe aren't as "trendy" but are just as sturdy.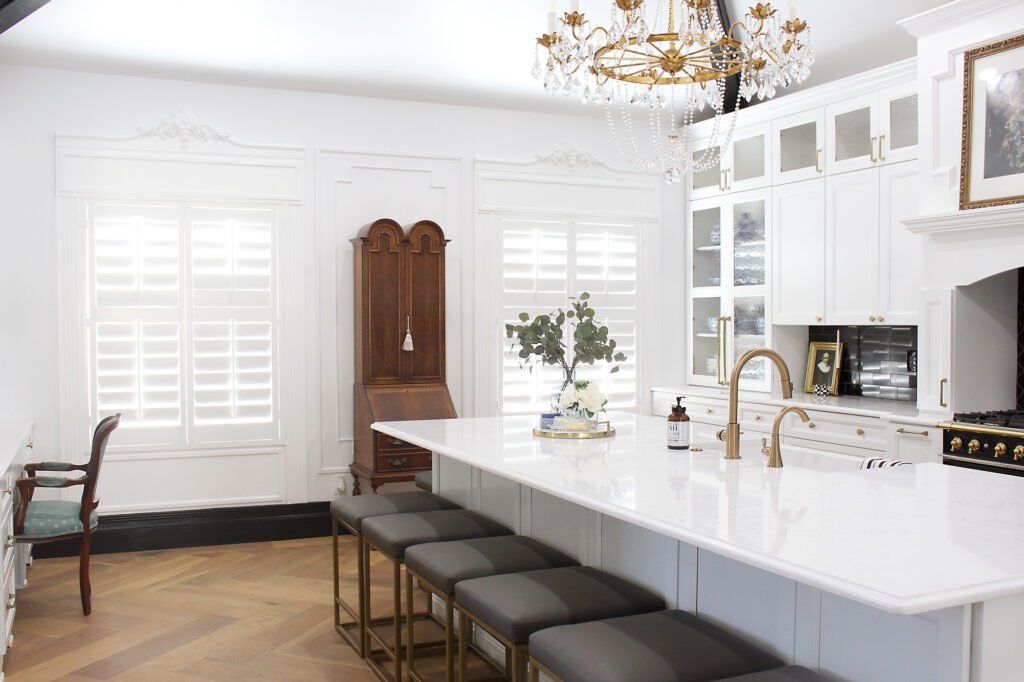 Phone a friend.
For our current remodel, we're saving a few bucks by doing most of the labor ourselves. Tens of thousands, actually! Luckily, we have tons of friends and family that are contractors, plumbers, electricians etc so we always check our work, even though we've done this for over a decade. Consulting with a pro that is up to date on codes and industry changes is always a good idea if you plan to DIY. I While we're pretty confident in our skills, it's nice to have a certified expert on speed dial for those tricky electrical and plumbing questions. Don't be afraid to ask around for advice, design suggestions, or a helping hand!
Design a kitchen that feels right to you.
Above all else, go with your gut! Your new kitchen should be a space you want to spend time in. Choose elements that speak to you, spend your budget where you want, and invest in what matters most. Be aware of trends that may feel dated to you in a couple years and opt for more timeless options. Almost all the materials I'm using have been around and "in style" for decades!