One way I make my house feel like me is with art! When I was younger, the trend swayed more towards framed quotes and sayings (which was really fun at the time!), but as my taste has matured, I'm always looking for a way to curate more art in my home.
I love the look of walls covered in art, but let's be honest – original pieces can get expensive! To achieve the look without breaking the bank, I opt for framed art prints. They're beautiful, easy to find, and super inexpensive. Plus, there are tons to choose from! Here's how I source, print, and style my framed art.
Where to Find Art Prints
There are tons of places online to look for art prints, but these are my two favorite shops:
I might be a little biased, because the owner of BFF Print Shop is my BFF! That being said, it truly is my favorite place to shop for stunning, high-quality prints. You can shop by color, style, or artists, and they even offer bundles for gallery walls! Just buy online, download the digital file, and print wherever you like.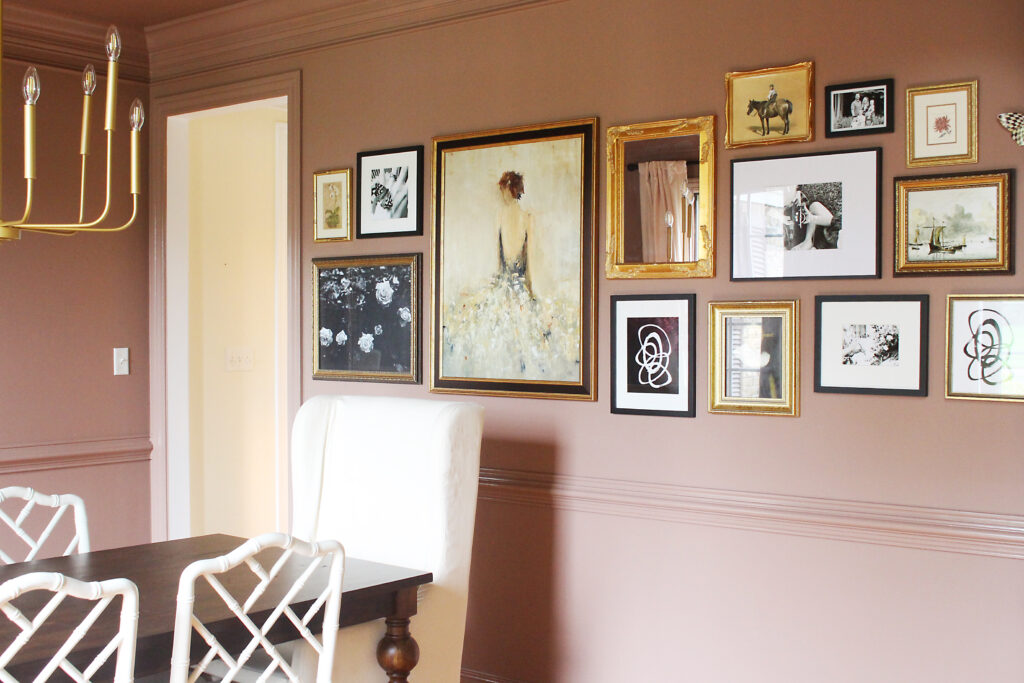 Another dear friend of mine (and my neighbor back in Arizona!) runs Juniper Print Shop. Juniper provides digital downloads AND sends you high-quality prints as well. They offer tons of styles and sizes, and they even have a digital preview tool so you can see the art in your space before you buy. How helpful is that?!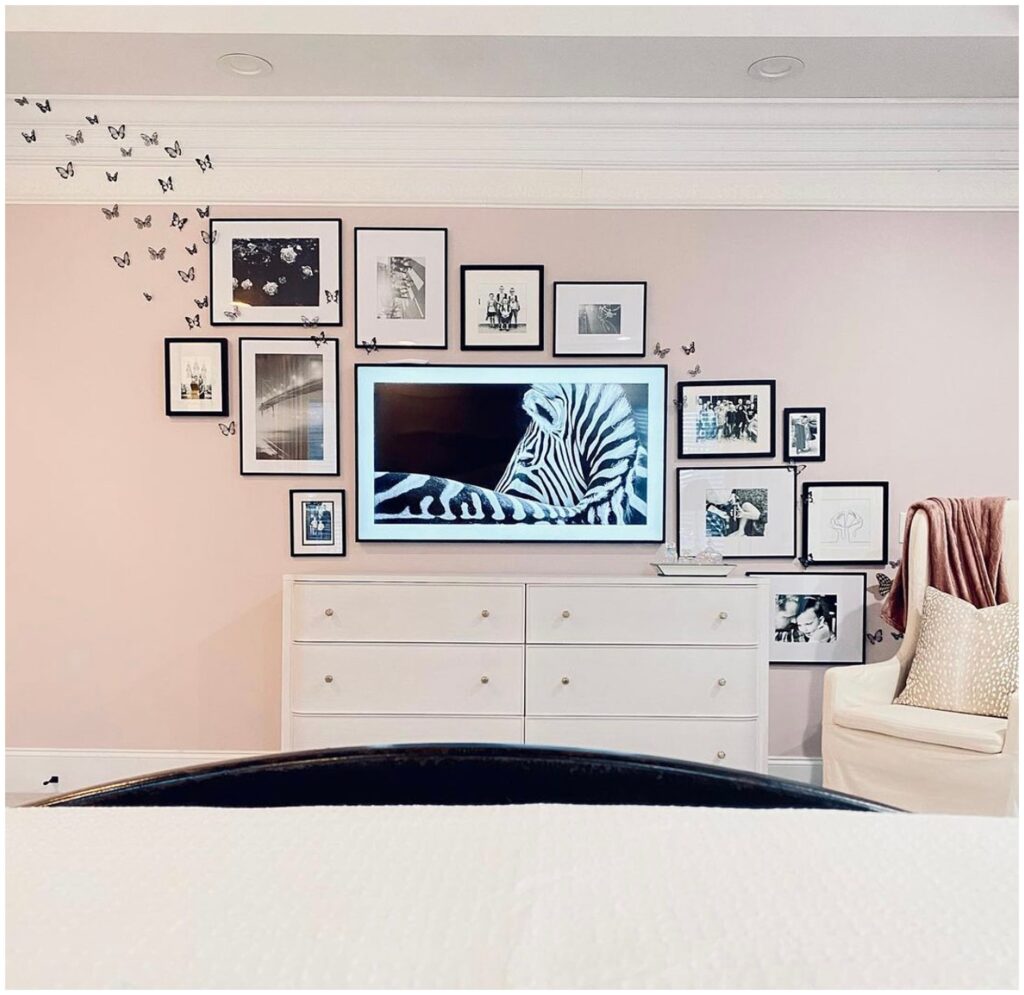 Art for Samsung Frame TV
Both shops also offer prints to load onto your Frame TV which is so helpful. I have a review of my Frame TV right here.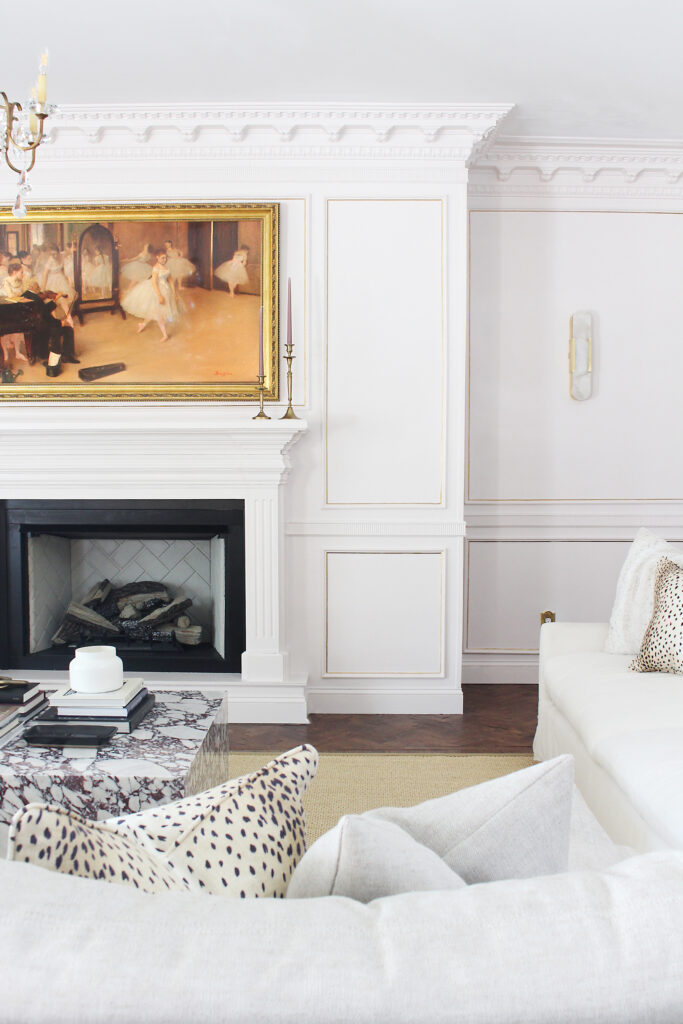 How to Print Framed or Canvas Wall Art
Once you've purchased a digital file, you can print it anywhere you like. Personally, I use Walgreens because they're super affordable and offer high-quality prints. You can even order canvas wall art through their website! Another favorite of mine is Mpix. It's a little pricier, but the quality of their prints is unmatched.
If your prints are going to be placed high or far away, I opt for more affordable prints.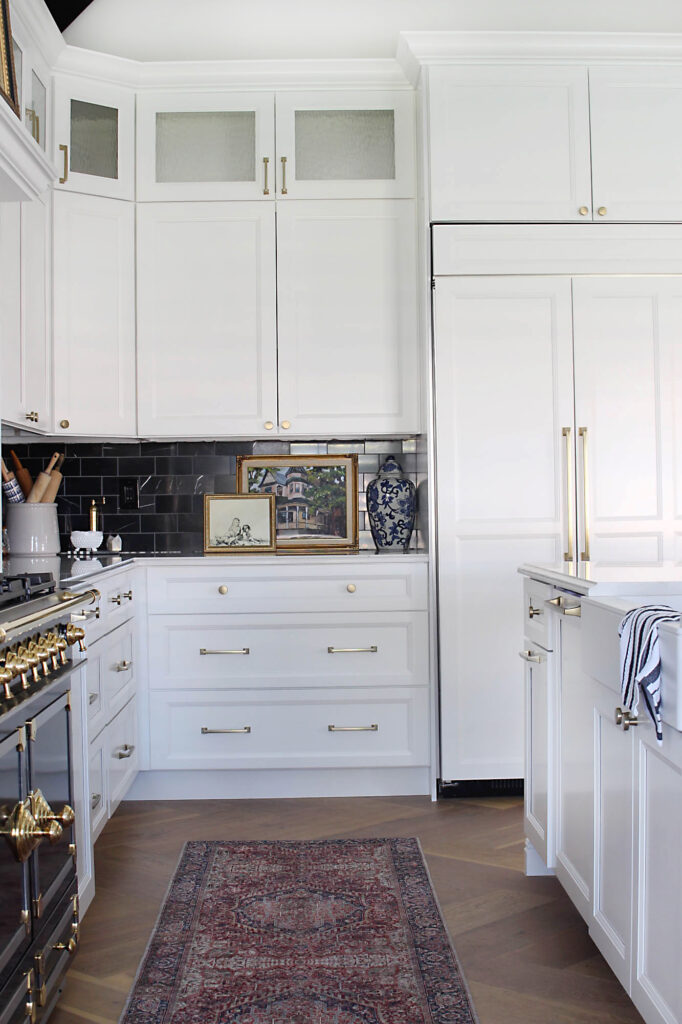 Now for the tricky part… frames. Framing your prints can get really expensive, especially if you like gallery walls as much as I do! My go-to frame shops are Michaels, Hobby Lobby and JoAnn's. Some of their stuff is expensive, but you can almost always find an online coupon. If all else fails, check your local thrift store! Thrift stores are always overrun with framed prints, and you can easily swap the art for your own prints. It's a great way to find a variety of unique frames.
How to Style Framed Art
Once you have a collection of framed art prints you love, it's time to style them! Order one large piece as a focal point, or combine a bunch of smaller pieces for a gallery wall. If you don't have a ton of available wall space, layer a few pieces in different sizes on a floating shelf or bookcase. The options are endless, and with framed prints, it's super easy to swap out the art as your style or the seasons change.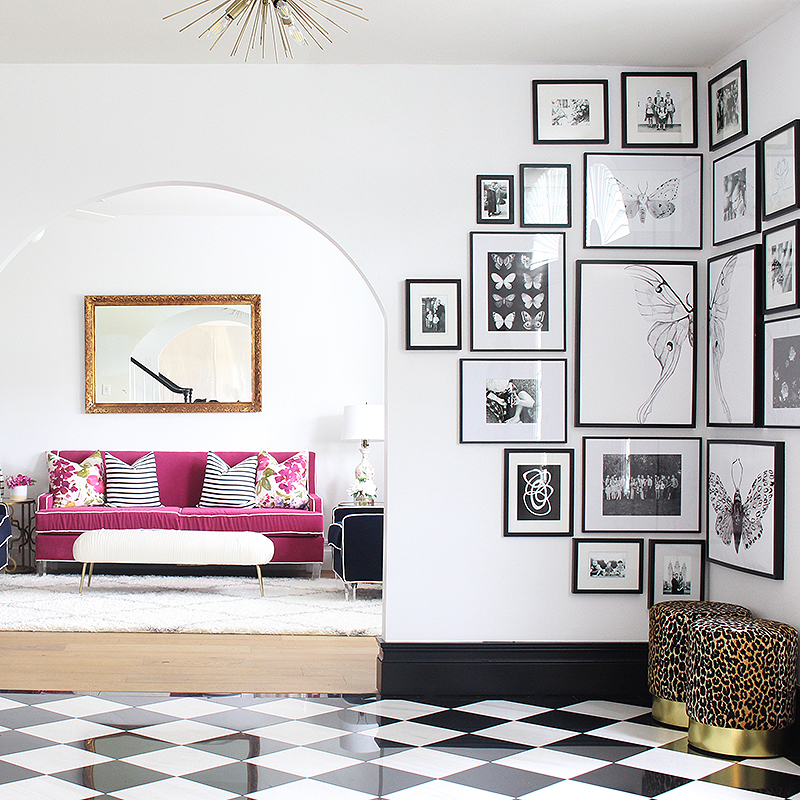 Get creative with it!
After you buy a few art prints, you won't want to stop! Research local artists, explore boutiques, and scroll Etsy to find even more pieces you'll love. Happy collecting!
---