Christmastime is joyful, exciting and magical, right?
For many, ABSOLUTELY!
BUT…
For so many, the holidays can be filled with pain, anxiety, overwhelm, grief, sadness, awkwardness etc.I'm somewhere in between. So many highs, so many blessings… but the constant triggers from the past, grief and anxiety try to drown out the joy.
I've had to learn to be okay with missing parties and traditions with friends and family since we live 1500 miles away from them. It's tough. It's a daily battle for me to CHOOSE joy this time of year. I've been working really hard on this and the other day, I found the energy to create my favorite fresh garland from the tree in my backyard. My first DIY Christmas Decoration of the season!
I realized that this could be done with any foliage that you have in your backyard or nearby, and I hope that sharing this with you brings a bit of joy to your week! Making something with your hands for your whole family to enjoy is one of the most effective ways I channel my emotions into something positive.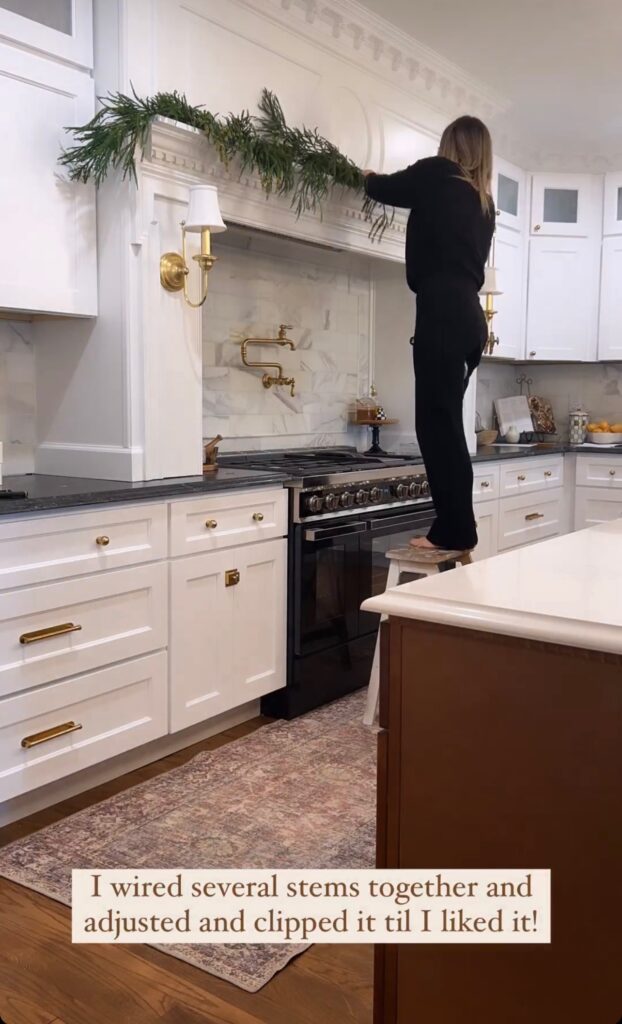 The tree in my backyard produces the most fine, delicate pine needles that create such a stunning garland! I was actually shopping online for garland when I saw one that reminded me of the trees in my backyard. My thought process was – if this project went awry, at least was it free right?!
DIY Christmas Decorations | Fresh Garland
First things first – I clipped my garland pieces. I wanted them as long as possible so I cut them as far back as I could.
Next, I shook them out to get as much dirt and debris off of them. These have been living outside until now and I wanted to make sure they didn't have bugs on them. This also helps with shedding!
After shaking them out, I rinsed them under my sink and let them dry overnight.
Once they were fully dry, I sprayed them with a product called Wilt Pruf. I heard about this from the owner of a nursery and it's a game changer! It helps prevent your garland (or any plant) from wilting or rotting too fast. It's a must in this scenario!
Arranging them is the most fun part! I laid them on top of each other to hide where one ended the other began. I wired the together with floral wire to keep them tied together and from falling off completely. I like to leave overhang on each side fore a more dramatic look.
Rooms Mentioned In This Post: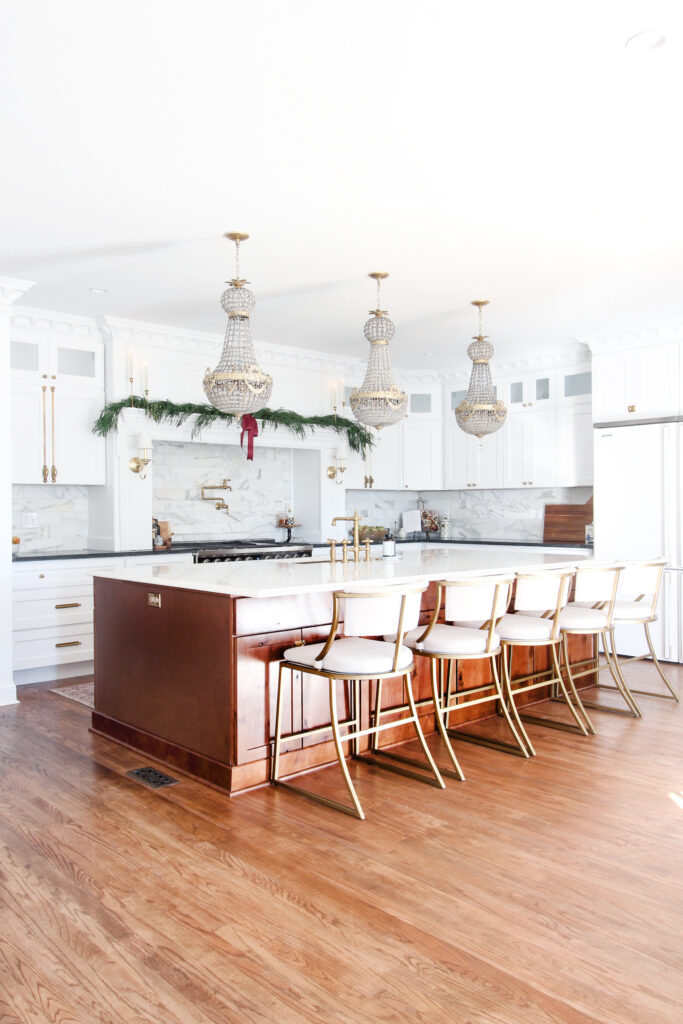 For larger areas like our fireplace mantle and our stairs, I used store bought garland for a fuller look. I already had these on hand wanted to use them, too! Here is a tour of the rest of my Christmas decor that is ready to be enjoyed!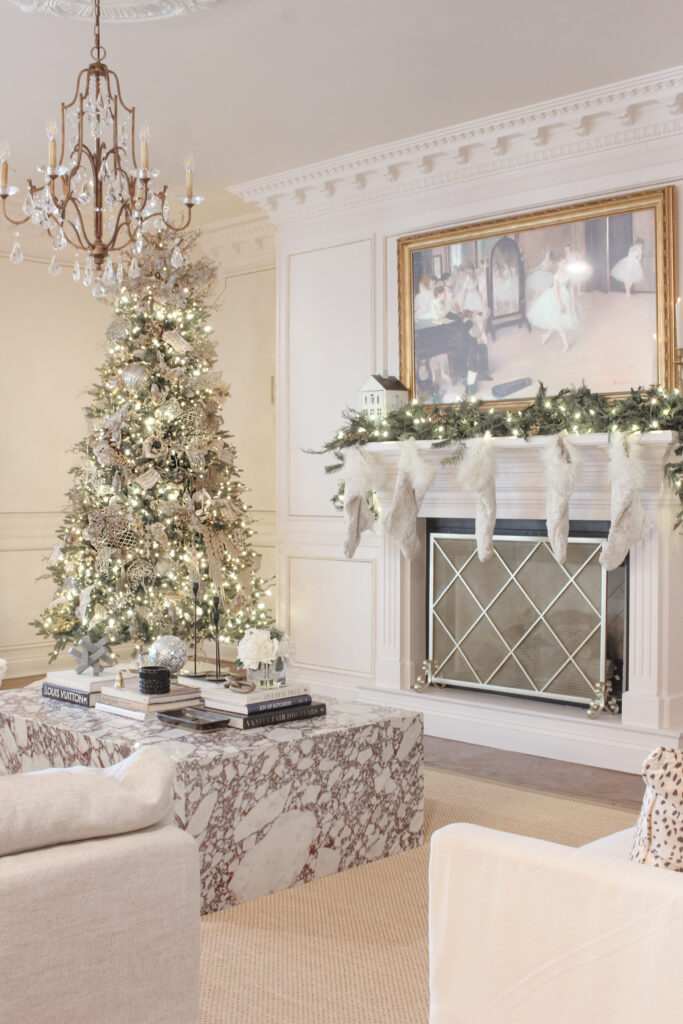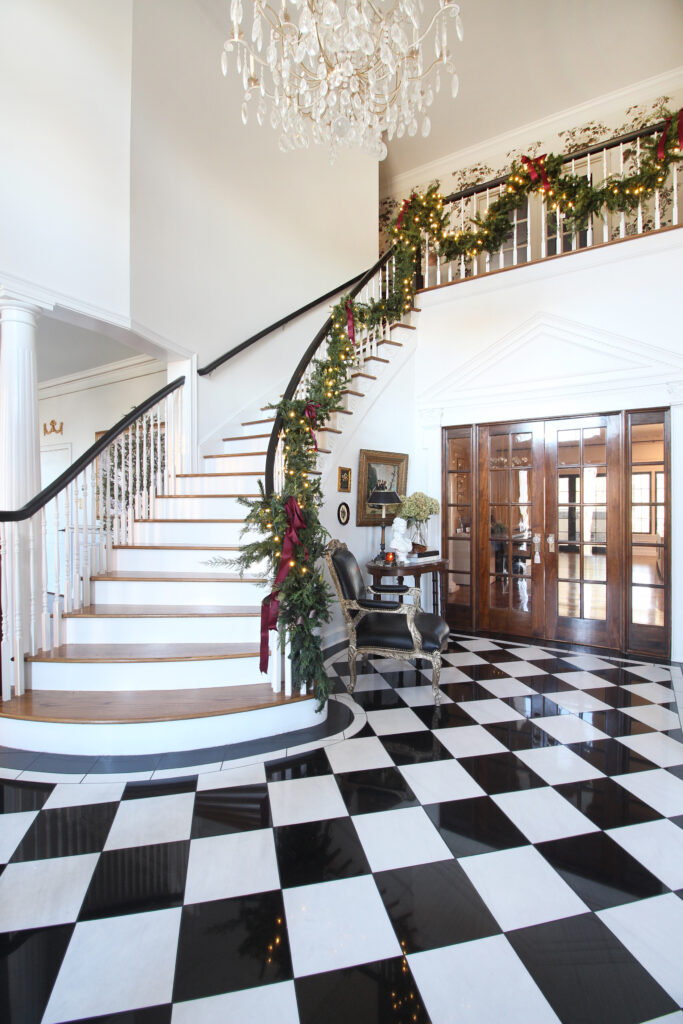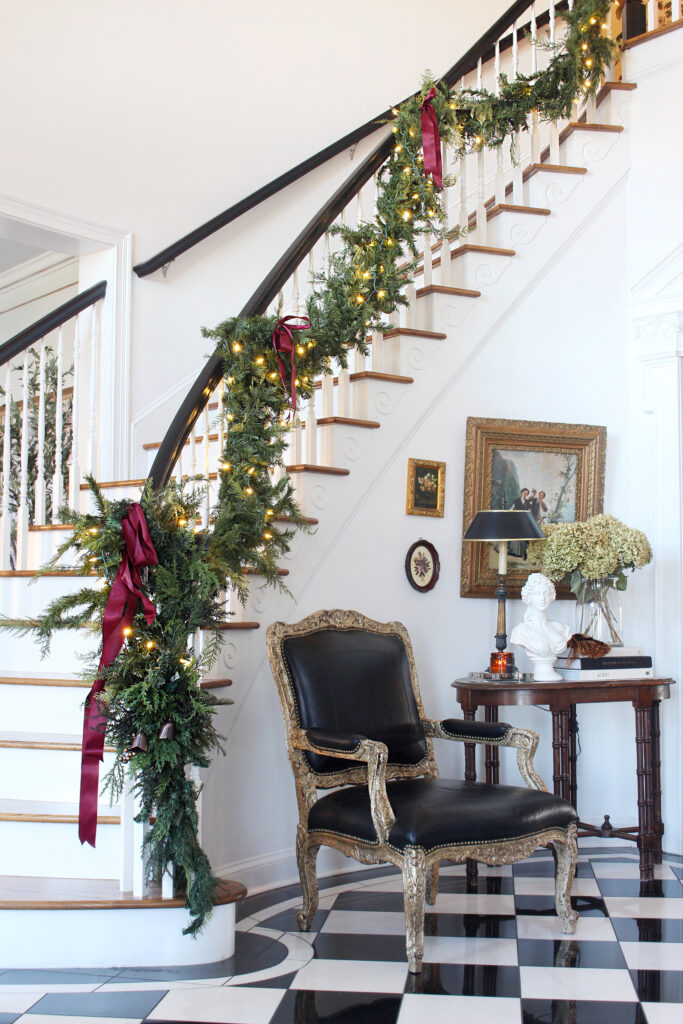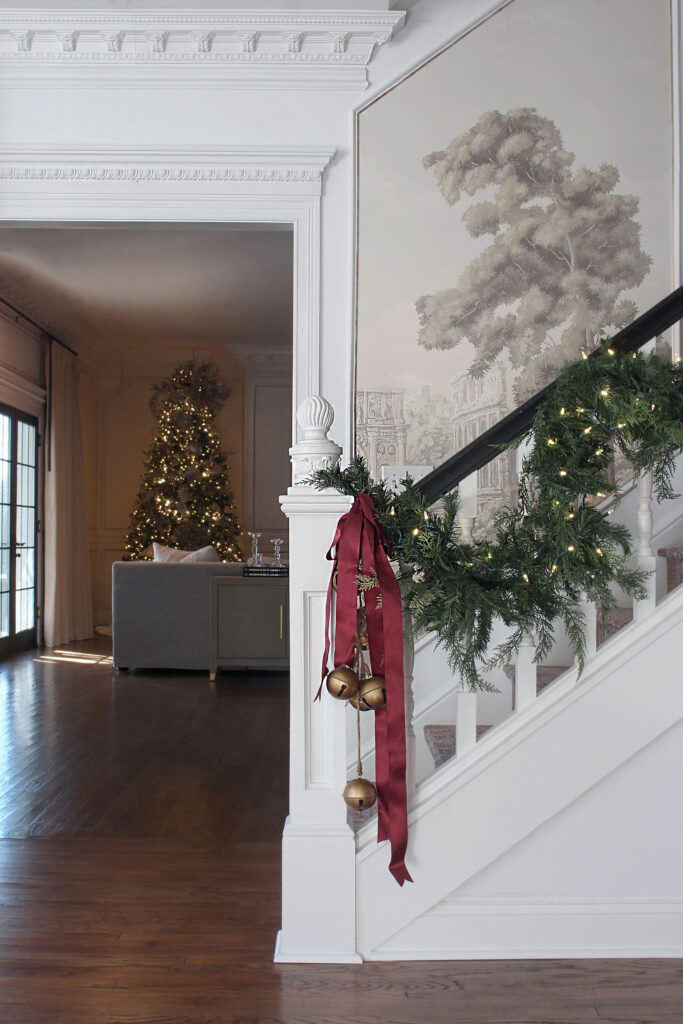 Whatever season you're in, I hope you remember the REASON for this ideally magical season! I promise with practice, you CAN CHOOSE joy during the holidays and throughout the year! May I suggest a DIY Christmas Decoration to lighten the mood? 🙂
Wherever you are, I hope you have a magical Christmas season!