Working out feels much more fun with a cute matching set – it's just a fact! I have been working hard to focus on movement every single day. Whether that is yoga, pilates, or just stretching, moving my body is a part of my process for centering my mind. Especially now that my kids are homeschooling, we have PE as part of our school routine, giving me another opportunity to set a good example.
For a peek at our home gym, check out this post here!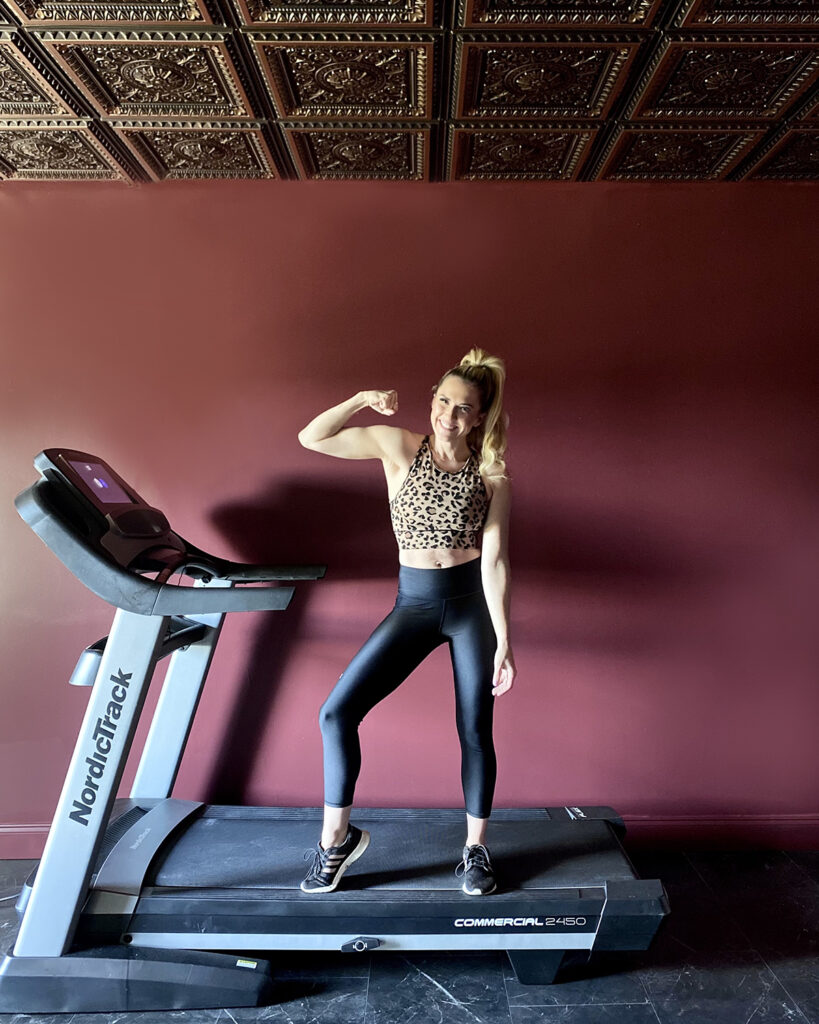 Setting out my workout clothes and matching sets is one of the many ways I prepare my mind for a workout. I love finding cute sports bras and matching sets and over the last year, I've found some real gems!

Laying out my clothes is one of the habits I started doing after reading this book. It truly has changed my life to learn about "habit stacking". If you are looking to introduce a new habit into your life (aren't we all?!) – this is a MUST READ!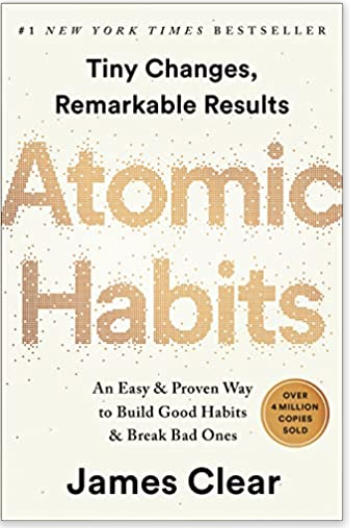 My tips for fitting in a workout:
Involve your kids
I'm going to be honest – I used to think that I had to have my kids busy or at school to fit in a workout. Now that we are homeschooling, I workout during my kids' PE time! Not only does it keep me accountable, but I love showing them different types of workouts. It's very rewarding!
Switch it up
If you're feeling like you're in a workout slump – try something new! Whether it's a new water bottle, subscription, or location, you need something new to spice up your workout and get you excited about movement again.
If you have a home gym, try adding some new decor. I always thought a gallery wall of inspiration would be amazing in a home gym. Linked here are my favorite frames for uniform gallery walls!
Small rewards for consistency
Personally, I focus on consistency over results (example: weight loss) for my workouts. Movement is for my body AND my mind, but if I don't actually show up to my workout, I can't reap the benefits. Reward yourself after you've proven to yourself that you can be consistent. When you can look forward to a trip to the nail salon or something you've been eyeing, you're reinforcing a good habit! Possible a matching set?
My Favorite Workout Clothes & Matching sets
Sports Bras

Matching Sets

Workout Leggings