I've been gathering my thoughts about this post for awhile. If you're reading this, I should have been on a girls trip to see The Eras Tour (yes, again!) with my girlfriends. However, if you have kids, you know that it feels impossible to leave sick babies and I knew for our family's sanity I needed to be home with them. Everyone is on the mend now, and it's finally given me time to write this post!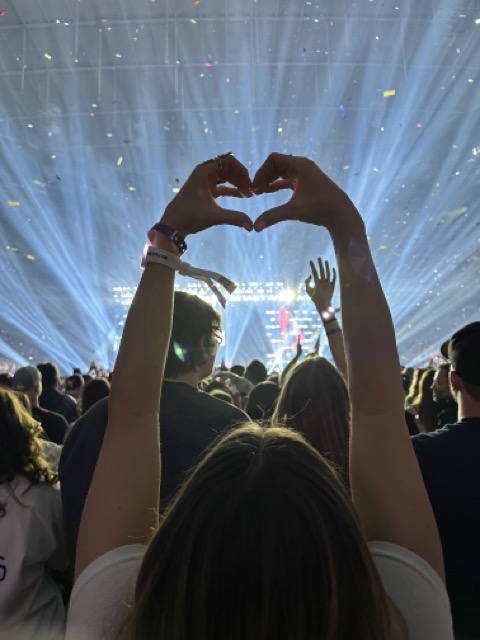 If you're reading this, you already know that being a Taylor Swift fan can be a way of life. I've been a true, die-hard fan for as long as I can remember, and The Eras Tour was not something I was going to miss! I've been to almost every tour (with a few exceptions) and now it's simply tradition to make it to as many shows as I possibly can. With Taylor not touring her last three albums due to the pandemic, this tour was a monumental event, as I'm sure you can online. Even for a fan myself, videos of this tour are EVERYWHERE!
What's all the hype about The Eras Tour?
For fans who have eagerly awaited Taylor's return to the stage, The Eras Tour was a dream come true. The anticipation leading up to the concert was electric, especially after the cancellation of her Lover Fest tour in 2021. It had been far too long since I had seen Taylor live, and I was ready to immerse myself in the music that has been the soundtrack to my life for the past two decades.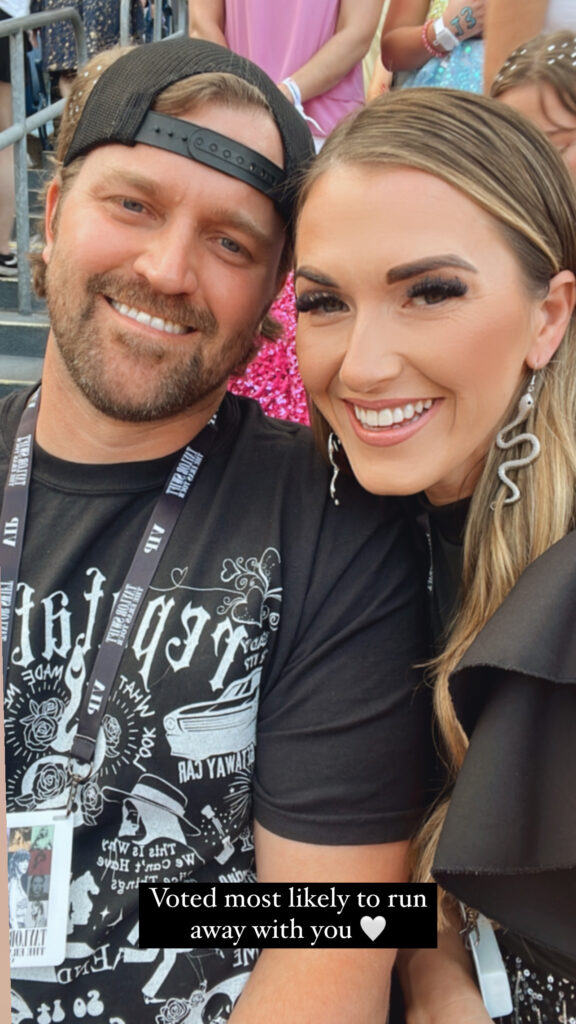 The Eras Tour – What It's Like When You Get There
From the moment Taylor graced the stage, the energy in the stadium was indescribable. Surrounded by 70,000 passionate fans, I felt an instant connection as we all sang along to every word, embracing the magic of Taylor's discography. The concert lasted over three hours, and let me tell you, it was an emotional rollercoaster of joy, nostalgia, and pure exhilaration.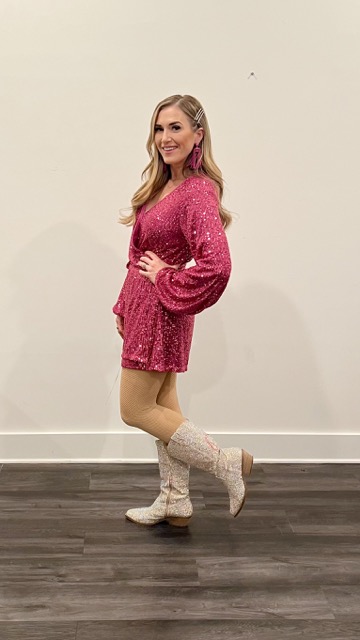 A few tips from an Eras Tour pro:
Merchandise: Contrary to what you might expect, you don't necessarily need to arrive early to snag the merchandise you want. The shows I attended had ample inventory, so don't stress about missing out on your favorite items.
Bathroom Breaks: With the concert lasting several hours, planning your bathroom breaks strategically is crucial. Each era of Taylor's music brings its own unique vibe, so check the setlist and choose which songs you'd be comfortable missing while you take a quick break. You shouldn't be gone longer than 1-2 songs if you go mid show.
Comfortable Shoes: Standing for the entire duration of the concert is the norm, so wearing comfortable shoes is a must. Trust me, you won't want to miss a single moment, and comfortable footwear will ensure you can dance and sing along without any discomfort.
Bag Policy: Before heading to the venue, double-check the bag policy. Many shows only allow small, clear bags for security reasons. I found a perfect clear bag on Amazon that was ideal for concerts and other events with similar restrictions.
Dressing Up: While it's fun to dress up, don't feel pressured to wear an elaborate costume. Most fans opt for cute outfits with a touch of sparkle or sequins. The key is to wear something that makes you feel confident, comfortable, and ready to enjoy the show.
Transportation: When it comes to transportation, I recommend driving your own car and parking instead of relying on ride-sharing services. The lines for rideshares can be incredibly long, and waiting times can be twice as long as expected. Having your own car will provide more convenience and save you precious time.
The best seats: If you're not sitting front row, I like to sit in the lower bowl seats to see the best. I love sitting on the floor, but it can be hard to see if you're on the floor and 30 rows back. Elevation from the lower bowl seats is super helpful.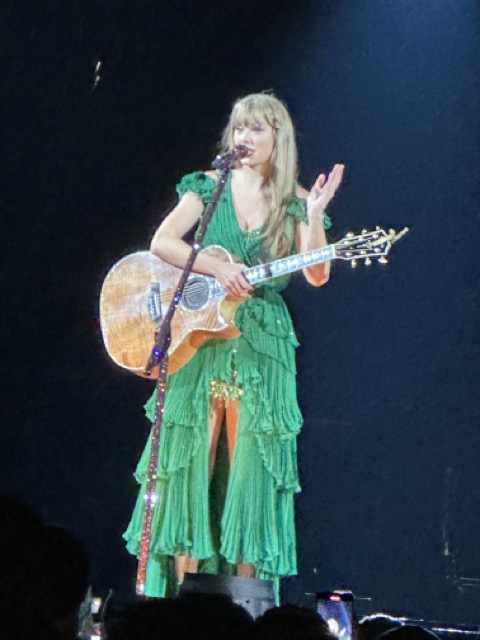 Attending The Eras Tour was an experience that surpassed all my wildest dreams. The energy, the camaraderie among everyone there, and the magic of seeing Taylor Swift perform live were simply unforgettable. If you're a Swiftie like me, I encourage you to GO! You won't regret it.
Let's Talk About The Surprise Songs on The Eras Tour
Every night, Taylor is playing two unique songs acoustically from her discography. This small part of the show has become the most important and exciting parts of the night because they are always different. The entire crowd anxiously awaits for her to start playing the secret song first on the piano, then the second song on her guitar.
Everyone has a different era or tour that they are excited to see, and the secret songs make every show feel SO unique and special. The secret songs happen just before the Midnights era – so plan accordingly if you'll need a bathroom break. You DO NOT want to miss this for even one second!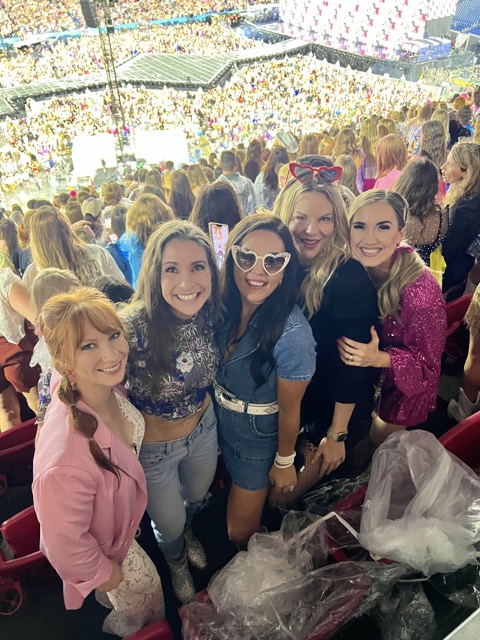 Where I Got Tickets to The Eras Tour
I got tickets to my local show (Nashville) through the Ticketmaster lottery when tickets were first released. This means that I paid face value for my tickets – not the outrageous resale prices (although I would have! haha)
The other shows I've been to have all been from invites from friends or offers to buy tickets directly from someone I know/know of. Because people know how much I love Taylor, I've had a few generous offers to purchase tickets at face value before they hit resale sites.
I have also bought tickets resale from Vivid Seats with pure luck! I was stalking the site for the shows I wanted and found some tickets for a group of friends that fit our budget. Keep checking Vivid Seats regularly! You never know when someone is going to list their tickets.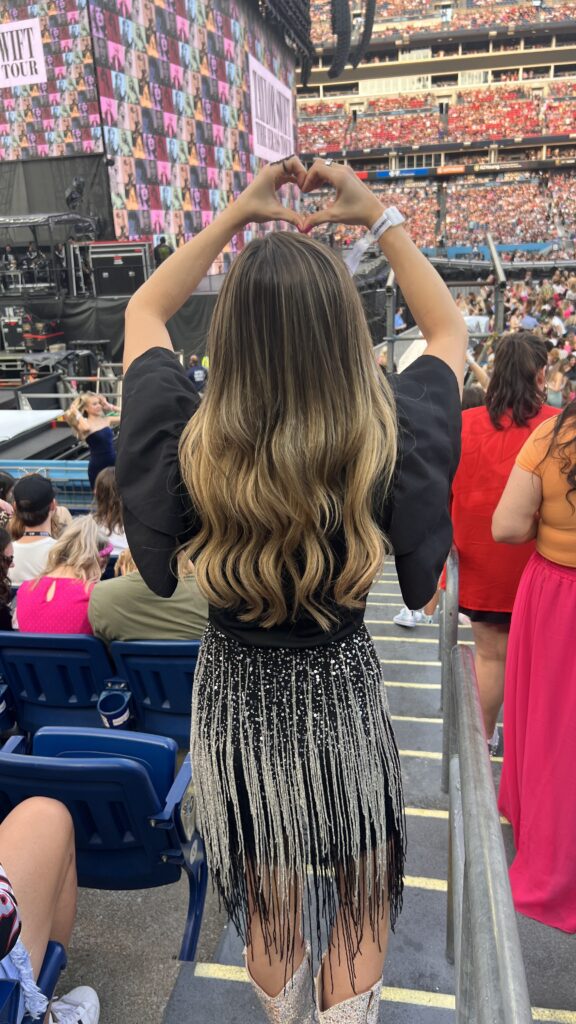 I know it's been nearly impossible to avoid the hype over this show, but it's been such an important part of my year. I hope I get to see it at least one more time before the tour ends in August in the United States.
Have you gone to The Eras Tour?! Let me know in the comments what you thought, your favorite song to see live, and what your surprise songs were!!