You've seen me tackle a ton of renovations over the years, but do you know the project that gives the most pause before starting? Bathroom renovations.
They are inevitably big and can be really tricky to navigate. Once you bring plumbing and electrical into the mix – it gets expensive. On top of that, you'll need to demo, pay for tile and materials…you get the picture.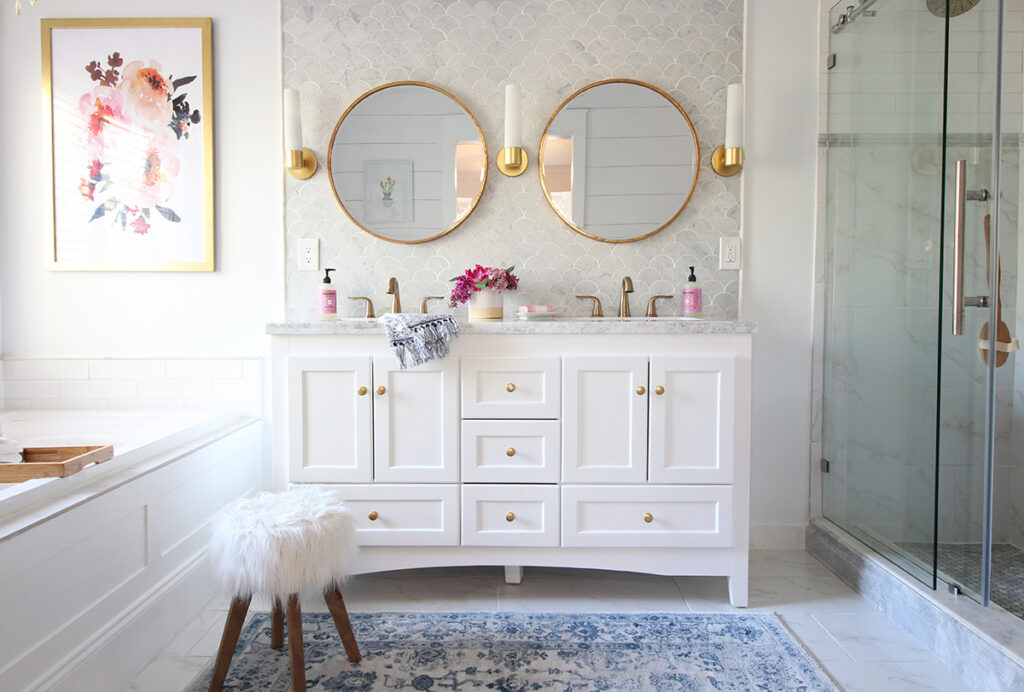 I'm guessing you're interested in this post because you're contemplating a bathroom remodel or upgrade. The good news is that it is SO worth it to have a bathroom you love. It's a luxury you'll enjoy every single day. We have some big plans for The Monarch Revival master bathroom down the road. For now, I'll be right here dreaming up the perfect bathroom vanity to fit on my side of the bathroom.
Bathroom vanities are arguably the most important part of any bathroom renovation. It is the largest piece in the room and has many different functions – it holds your sink, your beauty supplies, storage, and is also a decorative item.
How To Choose A Bathroom Vanity
Before you start browsing, it's time to measure your space. If you're working with a contractor, ask them about the dimensions for your specific bathroom. Ideally, your vanity would be as big as the room can handle so you can maximize storage and counter space.
If you're like me, I want allllll my favorite products where I can see them!
Custom Bathroom Vanities vs. Builder Grade Bathroom Vanities
Your contractor will likely suggest that you have a custom vanity made with cabinets from a professional cabinet maker. I love this idea and have done it many times! Typically what you'll get in this scenario are standard shaker cabinets made for the specific width of your space. Then, you'll order countertops (that you'll choose!) to sit on top of your cabinets. It's the exact same process for your kitchen, just with a hole cut into the counters for your sinks.
The other option is to purchase a bathroom vanity online and have it shipped to your home. These are builder grade vanities that are made to hook into existing plumbing so you can simply switch out your vanity.
This photo below is from our latest bathroom upgrade – my husband's bathroom! You can see all of the details (and how we painted our existing vanity) right here.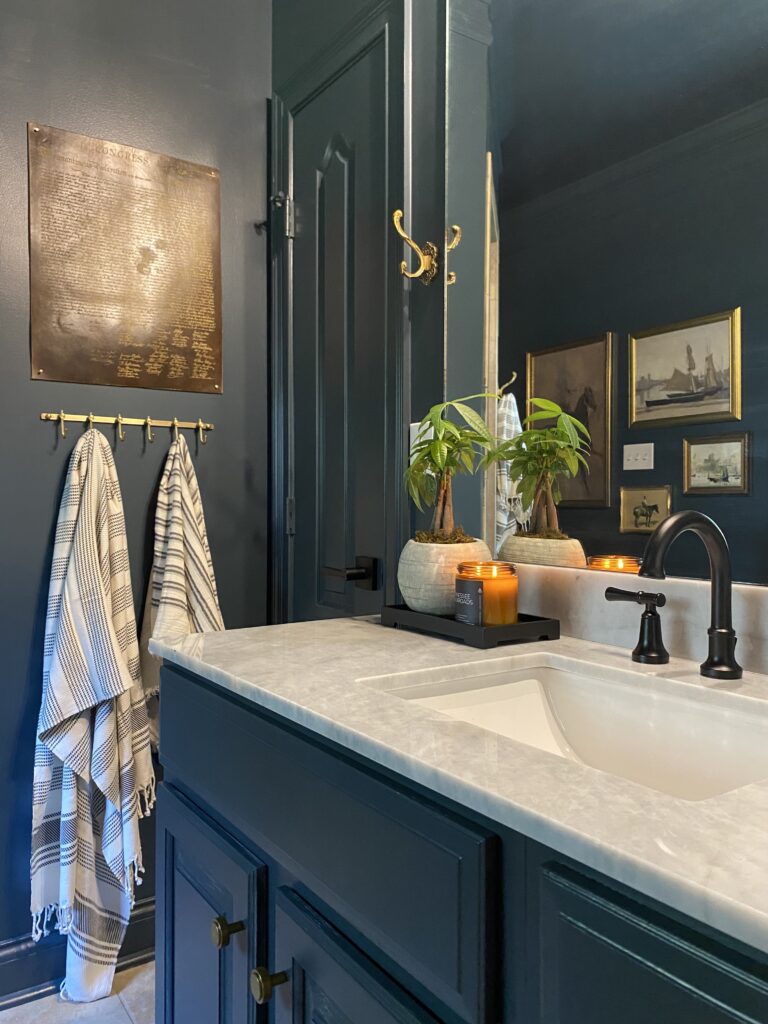 Types of Bathroom Vanities:
Freestanding – This looks like a piece of furniture and I LOVE this look!
Wall Mounted – These types of vanities have room underneath since it appears to be floating against the wall. It's a modern look that is very popular.
Console – Console vanities have a sink without a cabinet underneath. You'll typically see a shelf on the bottom – perfect for towels or toiletries!
Where To Buy A Bathroom Vanity:
I've seen some gorgeous bathroom vanities at these stores online:
The Home Depot
Lowe's
Anthropology
Pottery Barn
West Elm
Cost of Bathroom Vanities:
Bathroom vanities can cost anywhere from a few hundred dollars to several thousands. It depends on the material and size you choose. You might guess that custom built vanities are more expensive, and that could be the case. However, I've found that it comes down to countertops.
If you're tackling a kitchen AND a bathroom at the same time, you'll need to purchase a slab of countertop material. The slab is often large enough to cover both the bathroom AND the kitchen depending on the size. If you're already contracted with a cabinet builder for other projects, a custom bathroom vanity may be the cheapest option since it's already in the scope with your contractor.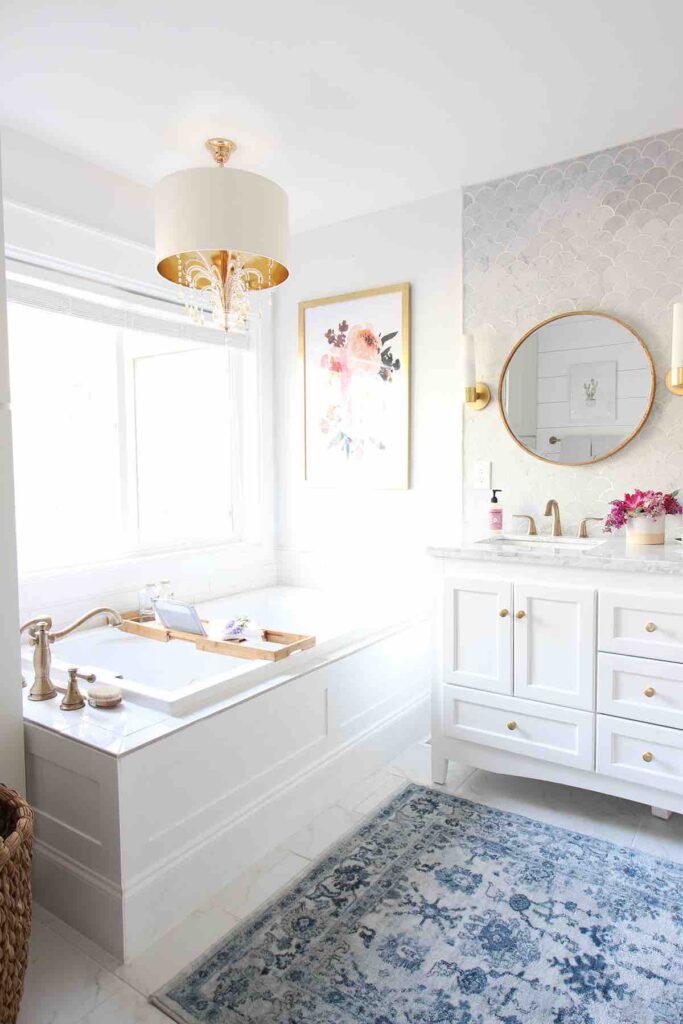 If you're DIYing a bathroom renovation, a builder grade vanity from any of the stores above may be a less expensive option.
When it's all said and done – the best way to price this out is to have a contractor bid your bathroom project to see what a custom vanity will cost. Alternatively, look at the vanities available online to see if there is one that is perfect for your design. I see so many that I'm eyeing right now!
What Size Bathroom Vanity Do I Need?
Bathroom vanities come in a variety of sizes, but these are the standard sizes you'll find in bathrooms across the country:
My recommendation would be to install the largest vanity that fits in your space.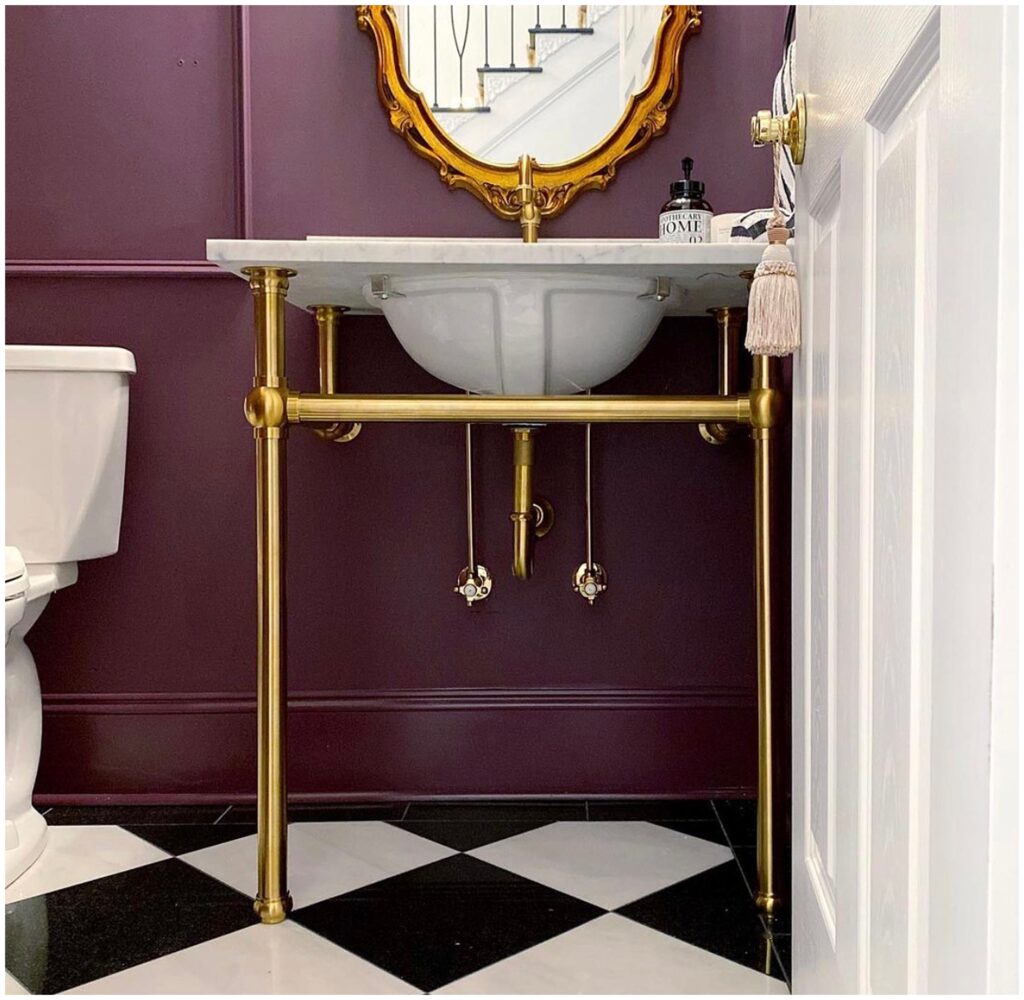 Bathroom Vanities – My Online Picks!
Like I mentioned above, I'm starting to dream up the bathrooms in The Monarch Manor. To get some inspiration, I did some online shopping to find the options available. Here are a few that I love and a few that fit other home decor styles like modern, boho, or traditional.
Bathroom Vanities Small:

Double Vanities:

Which one is your favorite? If you have bathroom renovation plans in the works – tell me below!