I don't think I've ever *not* overpacked for a trip. I am on my way home from London and reflecting back on all of the amazing pieces I thought I might wear. There are a few outfits that had a nice vacation in my suitcase and will be hung up in my closet right when I get home – completely unworn. For me, the outfit planning and anticipation for a trip is half the fun of any trip!
Because this more than a weekend getaway, I knew I was going to check my luggage and fill it to the brim. The very last thing I pack are my shoes wrapped in plastic bags so I don't get the rest of my clothes dirty (there's a tip for you!). This means that I'm making some game time decisions about what shoes I'm going to wear for the duration of my trip. I was pretty thrilled when I realized one pair of shoes in particular would be the perfect final addition to my suitcase.
Today on the blog, I'll be chatting all about my Rothy's shoes and my experience wearing them all around London!

My Checklist For A Good Travel Shoe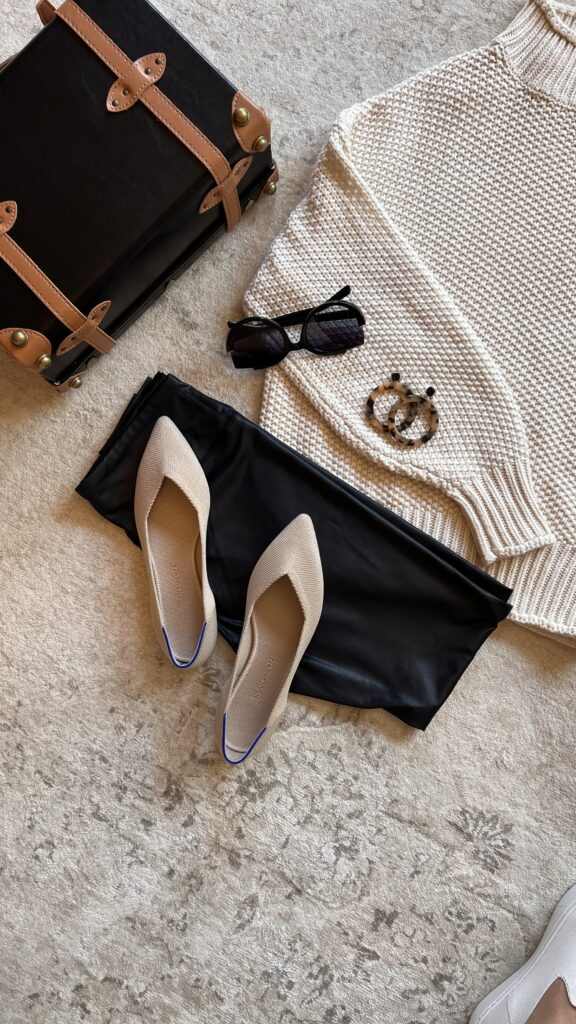 Stumbling Upon Rothy's
I was on the hunt for a pair of flats that were stylish and neutral, while still remaining super comfortable and supportive.
I had heard about Rothy's before and seen them around a few times but hadn't given them a try just yet. It was truly the perfect timing when they reached out to partner! While I did partner with them last month on a paid campaign, this review is not a part of any sponsorship. I genuinely love them and wanted this review to have a spot where my readers could find my true thoughts after wearing them around London!
The instant I took these shoes out of the box, they fit perfectly without any pinching. No wear-in needed. Not to mention both pairs I got are SO CUTE! They make any outfit look so put together and clean. What's even more exciting is each shoe is made from recycled materials- both my heart and the planet are happy.
All Rothy's have this gorgeous blue detail on the heal that give such an elevated look. These flats definitely stand out when compared to my collection of Target flats, you know?
Now I thought my Rothy's flats couldn't get any more perfect, but they are washable! With all the fun we have planned, I'm so glad it will be easy to keep them clean.
I'm excited to share I have a coupon for you all! Use code MALLORY20 to save $20 off your order of $100 or more! Looking for the exact pair that I wore all around London? Here is the link below:

My Experience Wearing Rothy's In London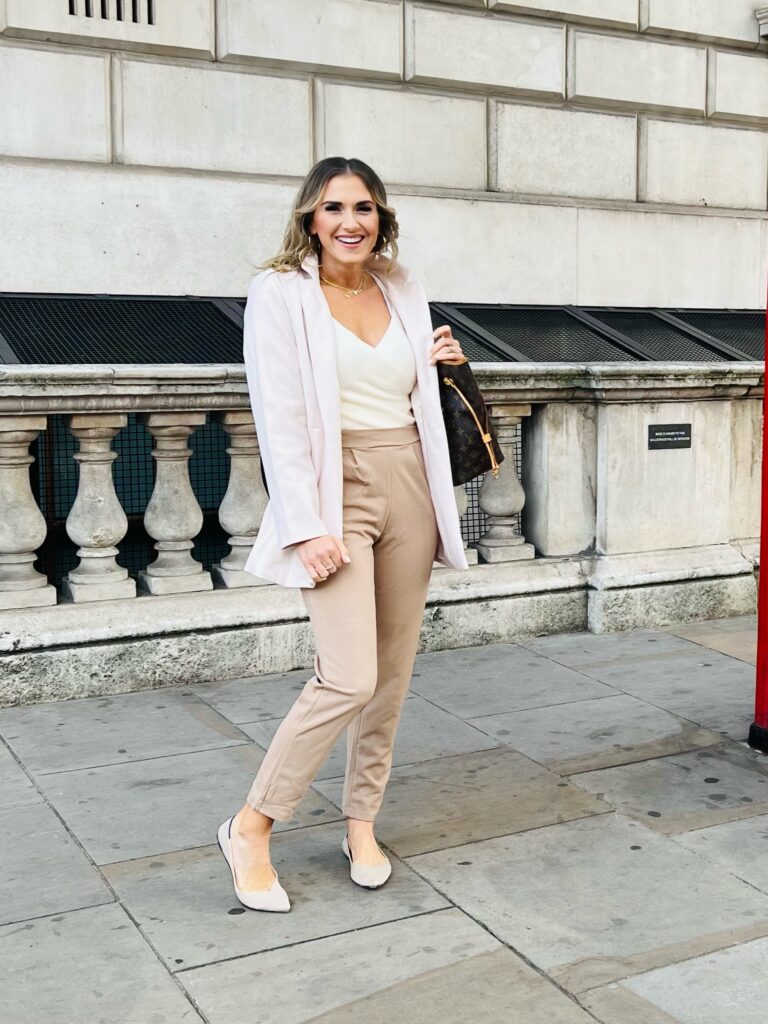 From the moment we landed in London, these shoes proved to be perfect for travel. I knew they would hold up well, but still got a little nervous to rely on them as a staple shoe for this trip.
It's safe to say, I did not think about my shoes once! Even though I put miles into my Rothy's, they did not cause me a single ounce of discomfort. It truly was the perfect day I'll remember forever.
The weather was our biggest challenge during the entire trip, so occasionally I swapped out my Rothy's for boots or sneakers. Even though my feet were protected, I found myself missing the comfort of the flats I've fallen in love with. They are absolutely perfect for any occasion.
MY FAVORITE ROTHY's STYLE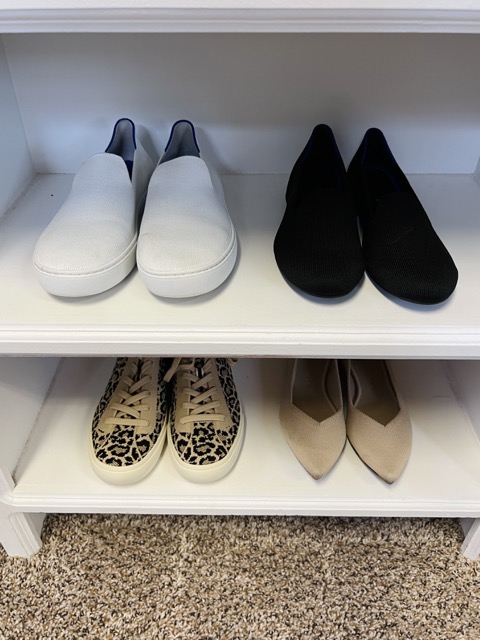 Without a doubt I can promise you that Rothy's are a game changer when it comes to comfortable shoes. After testing them out for days on the streets of London, my Rothy's held up without a single complaint.
Now that we are back, I find myself still gravitating to the promised comfort I get wearing these flats. Even on a casual shopping day, throwing my Rothy's on guarantees I look stylish and have zero pain. I've read recently how many teachers love Rothy's and now I can totally see why.
If you end up using my code MALLORY20 to try out Rothy's for yourself, please let me know in the comments! And to keep up with everything going on the blog, check out my recent posts: