Want to know my least favorite household chore? Vacuuming! It's so time-consuming, and with my kids running around, it feels like it never gets checked off my list because there are always new crumbs being dropped. Luckily, I've found the perfect solution: my robot vacuum cleaner! This gadget cleans my carpet, hardwood, and tile floors amazingly well all on its own. I've been skeptical about these for years and have tried a few that didn't work out. I'm so glad to share that I have found one specific robot vacuum that has stood the test of time – I'm obsessed!
Want to try my favorite robot vacuum for yourself? Click here and use the code eufyX8US for $240 off!
Our Family's Cleaning Checklist
By the way, I love cleaning….like a LOT! I pride myself on having a tidy home and one of the main reasons is because our whole family is on board! We have a family cleaning checklist that has been such a game changer for us. You can download it for free right here.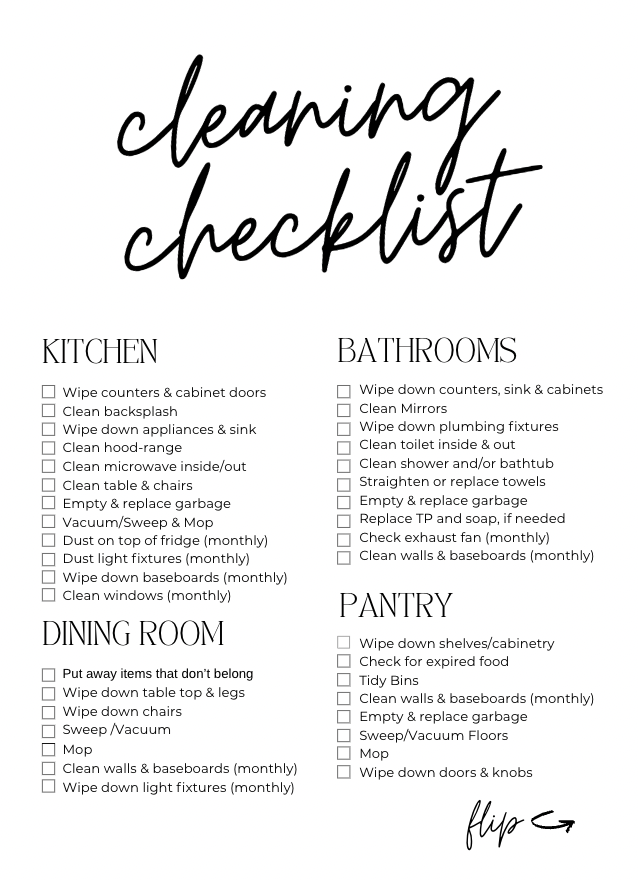 Some of my other cleaning favorites:

The Eufy by Anker Robot Vacuum Cleaner
If you follow me on Instagram, you've probably already heard me raving about my robot vacuum cleaner. The eufy by Anker is a high-powered, high-quality cleaner that can handle just about any everyday mess.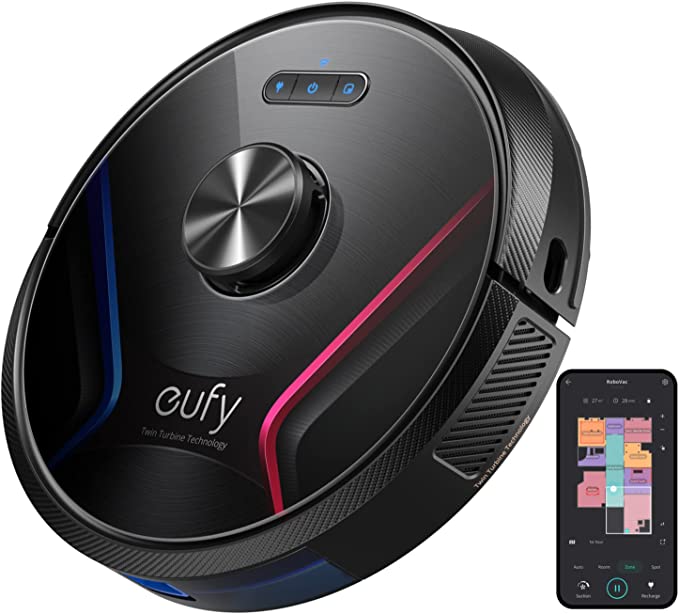 Why I Love This Robot Vacuum Cleaner
It gets my house super clean.
The eufy gets my house cleaner than any other robot vacuum I've tried. This version has increased suction and 80% more airflow, meaning it can suck up more dirt and dust. Plus, it features a 57% improvement in Hair Cleaning Ability, making it great for pet owners.
I can customize its cleaning path.
This robot vacuum features iPath Cleaning Navigation, meaning that it actually learns the layout of your home as it works. It automatically adjusts for a more efficient cleaning path. With the app, you can view the map and create No-Go Zones for areas you don't want cleaned right now.
You can also send the vacuum wherever you want it, so no more scrambling for the broom when the kids track dirt in the front door. Just open the app, choose your messiest room, and send the vacuum on its merry way!
It really does such a great job at remembering and cleaning according to my layout. I don't know why this seemed so crazy to me, but it actually works.
It holds more dust.
Using UltraPack Dust Compression, this robot vacuum cleaner compacts dust in the dustbin so it can hold more. That means fewer trips to the trash can to empty it and fewer interrupted cleaning cycles. It does take a minute for the vacuum to go back to the base to empty, so with this larger dustbin, it doesn't happen as often as the other robot vacuums I've tried.
It charges itself.
You guys – this is the best part. The battery life on this vacuum is great, but even the best batteries run out. When that happens, the eufy takes itself back to its charging station, receives a full charge, and then picks up exactly where it left off on its cleaning path. Aside from emptying the dustbin, it pretty much takes care of itself!
Want to Get Your Own?
Click here and use the code eufyX8US for $240 off! And once you try it, let me know what you think!