Projects as big as the living room can be OVERWHELMING. How have I done a million tasks but still have a million more?
When I'm thinking like this…it's time to take a break and look through my photos (and create my to-do list!)
This is where we started…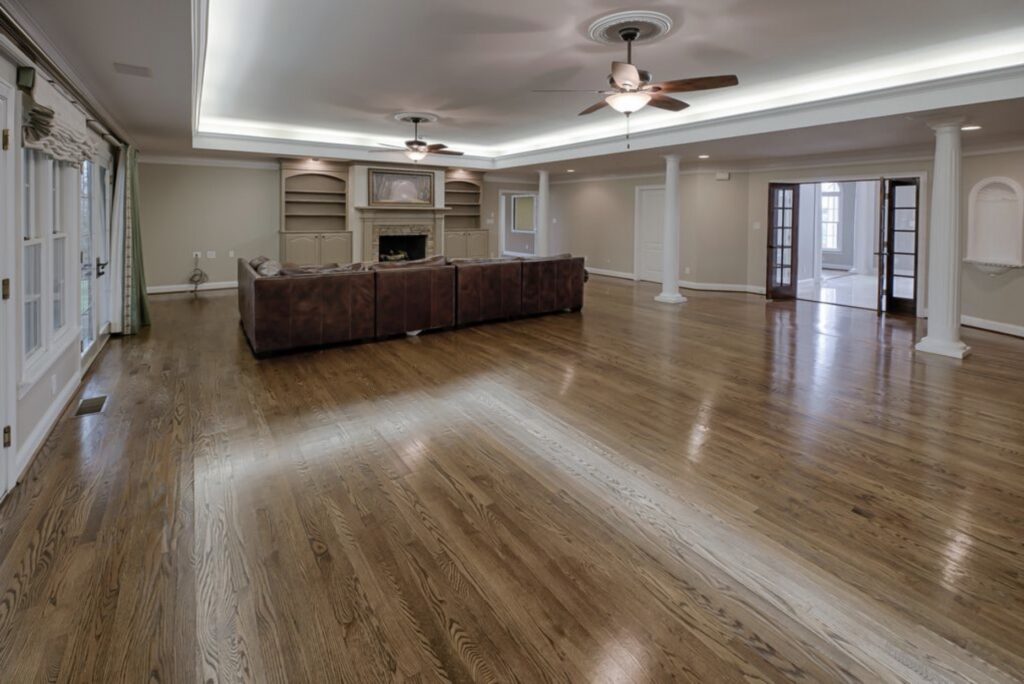 And now?
My favorite trim details are covering wall to wall! I'm sharing it all on stories, but I'm following what we did in the Main Hallway a few weeks back. You can check out the reveal right here.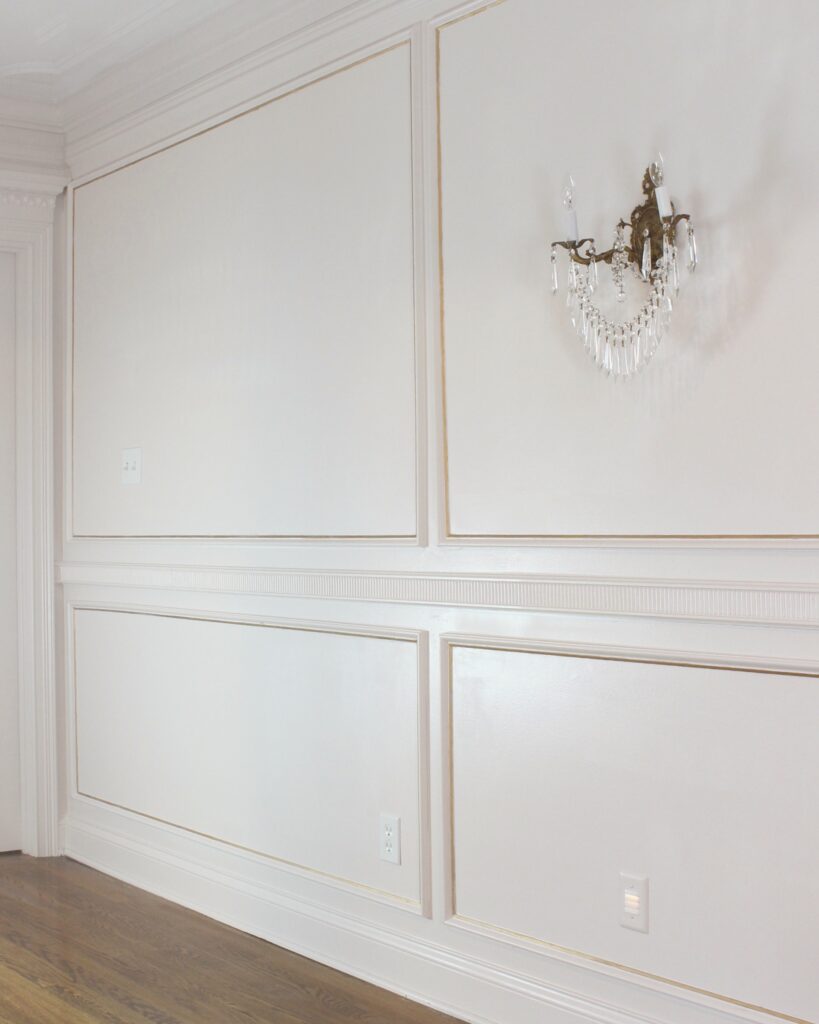 Did you see on stories this week when I shared my process for adding the gold foil on my trim? A few people thought I could apply this without any missteps which I found surprising. It's so interesting when things like this come up because I realize how Instagram can feel like a highlight reel. Sometimes time-lapses and before and afters can be limiting because you don't see the hours of work that went into it. I hope you enjoyed seeing all of my "mess ups" because that is just part of projects! Nothing a little paint can't clean up.
How I Organize my To-Do lIsts
My plan for the next several days is to tackle this punch list. I LOVE making a to-do list in the Notes app and checking things off as I go along. The Notes app is so easy to use for personal projects, but for work, I actually use a program called Asana. Essentially, Asana is just a to-do list but with the ability to assign and organize tasks. It's a game changer for my business where I need to include other people!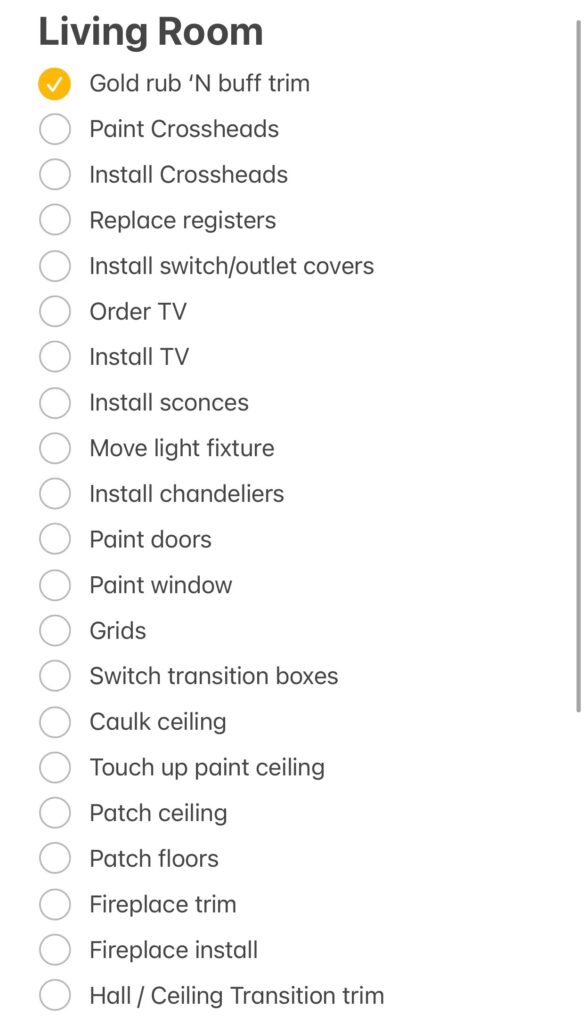 Where This Room Is Headed
The room has been painted one of my favorite shades – Behr's Patience. It is a creamy, light pink that is almost white. I used it in the Main Hallway as well.
My custom marble coffee table arrived last week and weighs approximately one million pounds! It was made by a true artist I found on Etsy and I am so impressed with the quality. It was meant to be in this room!
The rest of the furniture and lighting is going to trickle in and it has me on my toes! I can't wait!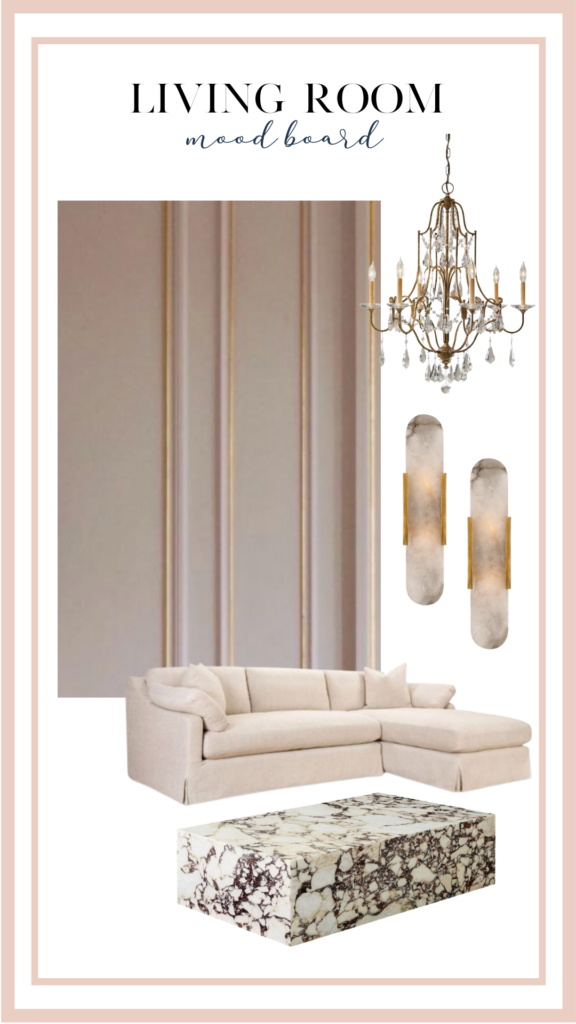 My Trim Tutorial is LIVE!
I've been getting so many questions about my process for trim and I am beyond excited to share that my tutorial is now live on the blog! You can see all of the steps and materials I use to create this trim throughout my home. I hope this inspires you to try it out – it's easier than you'd think!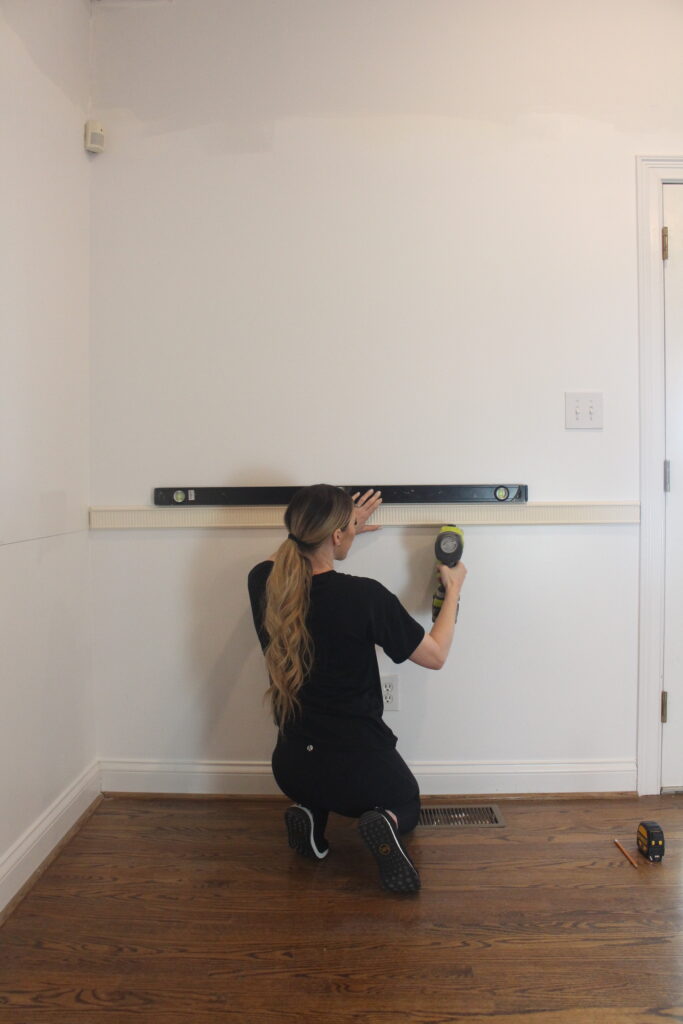 Today I'm choosing to feel grateful and proud of my progress instead of feeling "behind" because the entire room isn't done yet. I actually LOVE the process of creating spaces no matter how long it takes!
What is your favorite way to organize your to-do lists? I'm team Notes app and Asana, but I'm always down to try something new!