I can't even tell you how excited I am to finally be getting my hands on this Star Wars bathroom!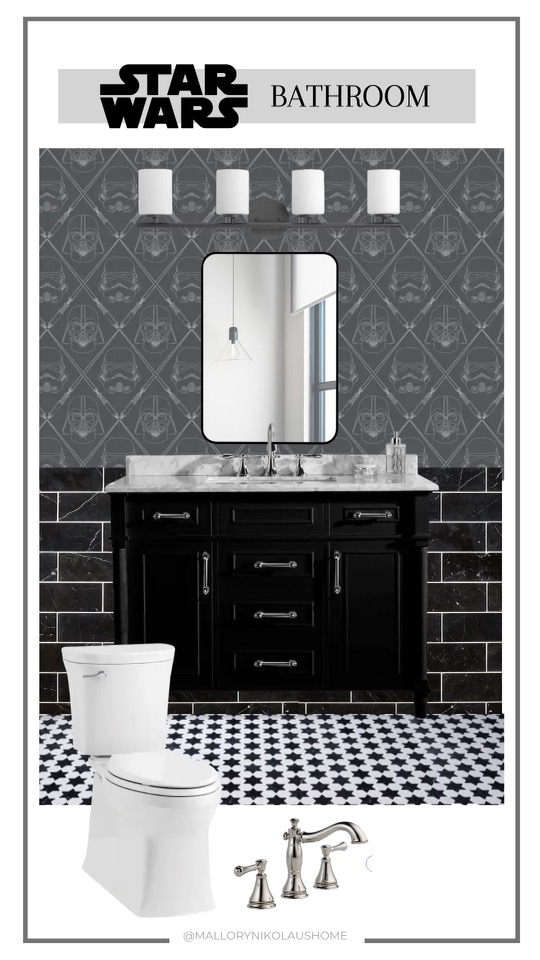 It has been a heck of a few weeks with the holidays paired with this bathroom renovation that turned into a bigger project than we intended. When Craig went to install the tub, he realized he would need to access the wall in the hallway that is currently wallpapered. Unfortunately, I don't have any more of that paper and it's sold out everywhere so I couldn't repair it if we cut into the wall. I also had a design dilemma upstairs that removing the paper resolved.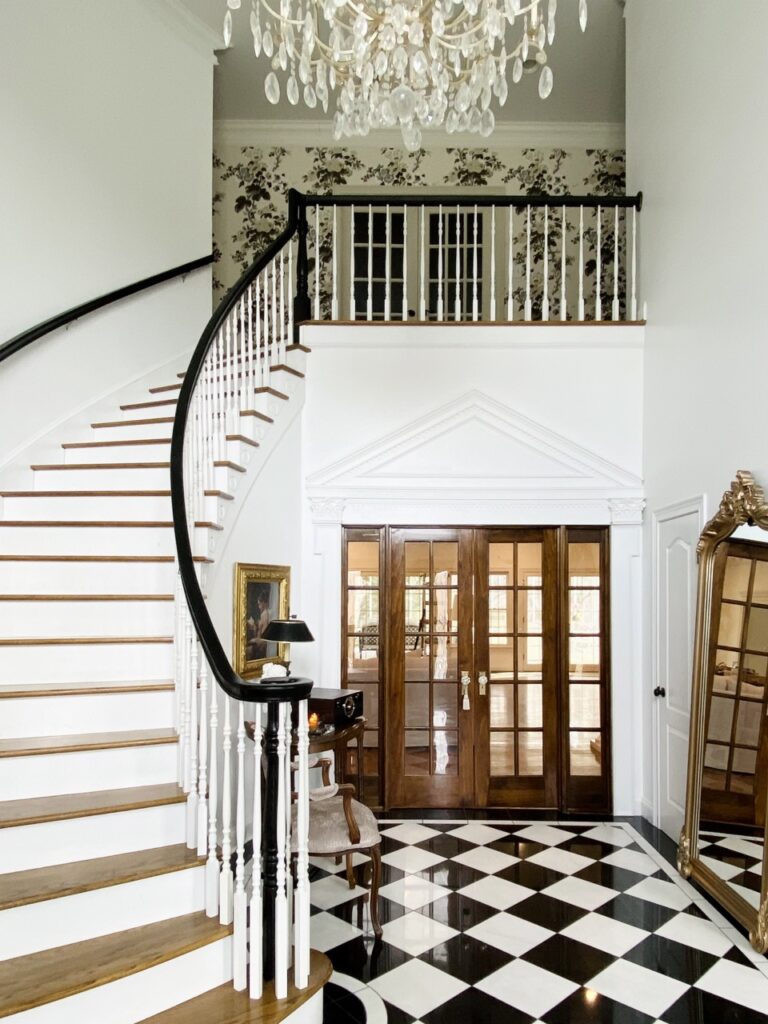 Since I don't have more of this paper on hand, I felt like my only choice was to remove it all. The hallway is one of the first things you see upon walking into our home, so it's important to me that it makes a good first impression.
Back to this bathroom, we were able to solve the issue with the tub and now I'm prepping for tile! I haven't tiled a bathroom in years and before we got started, I did some research on which cement board or cement board alternative for this project. Cement board is what is used under tile to prepare the space and adhere the tile to the floor.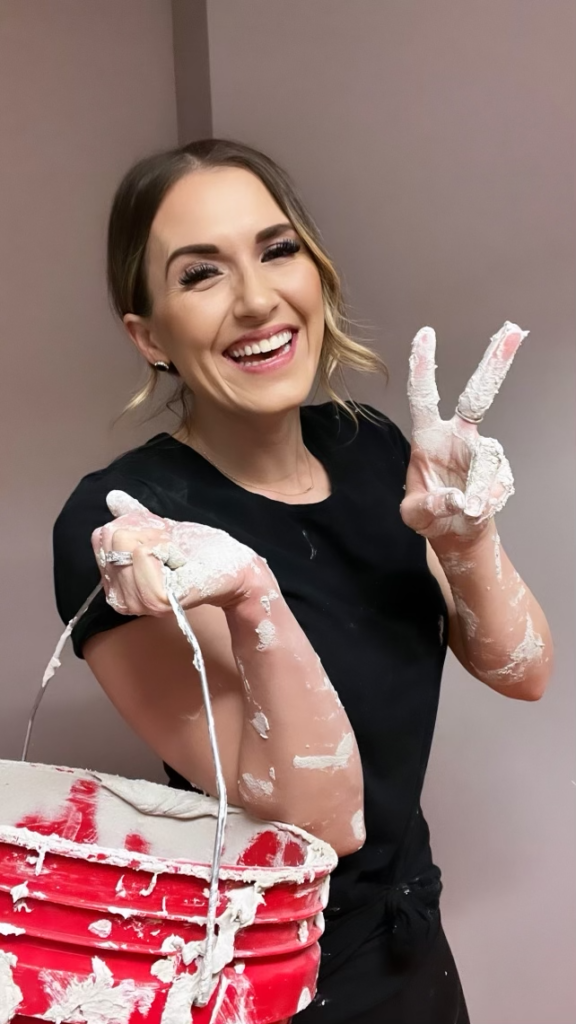 I remembered that I had recently heard about a comparable product – Schluter Ditra – that is supposed to be more effective than cement board AND easier to install. We have so many bathrooms to tackle, anything to make this process easier is something I'm willing to invest in.
What is Ditra?
Schluter Ditra is a polyethylene uncoupling underlayment with a grid designed to provide waterproofing while preventing cracking on a tiled surface. It's a cement board alternative!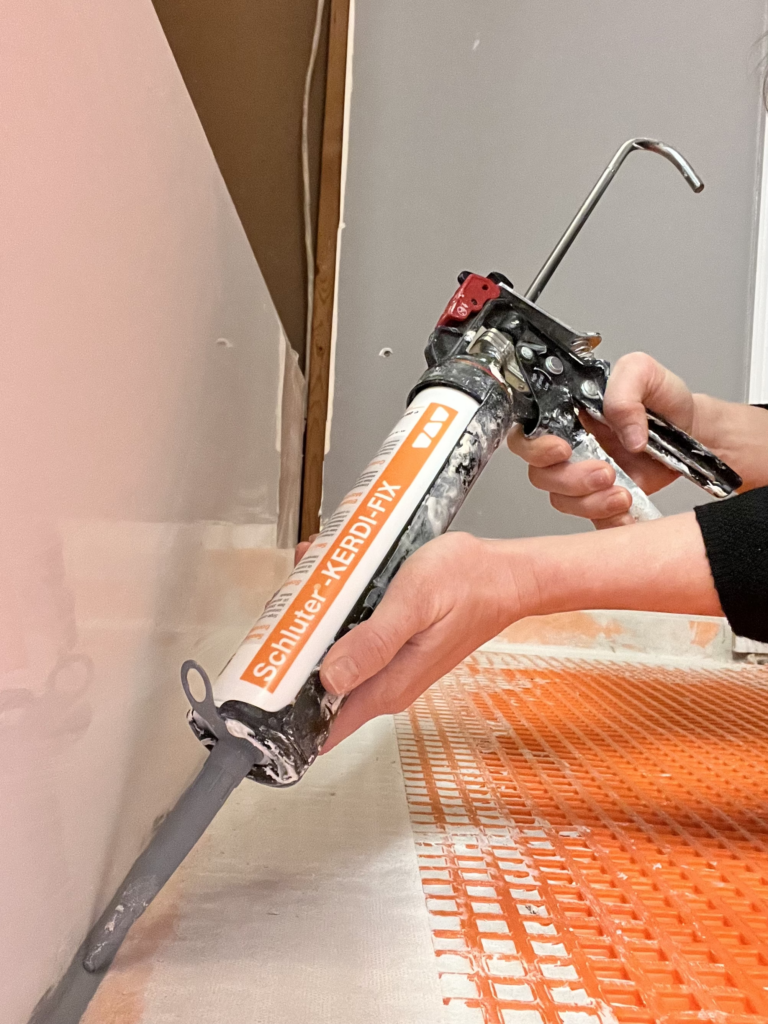 What Does Schluter Ditra Do?
Schluter Ditra is an uncoupling membrane designed for ceramic and stone tile installations on floors. According to their description, it provides uncoupling to prevent cracked tile and grout, while also creating a waterproofing layer that protects the underlying substrate underneath. It can be installed over concrete or plywood, making it ideal for both commercial and residential projects. All of the reviews say that this material is incredibly lightweight, easy to install, and ready for tiling right away – so no waiting around!
What Makes Schluter Ditra So Special?
The biggest advantage that Ditra has over cement board is its thickness – or rather, lack thereof. At only 1/8 inch thick, this product minimizes the thickness of the floor in addition to your tile. The main advantage is that it also offers superior protection from water damage compared to other alternatives out there.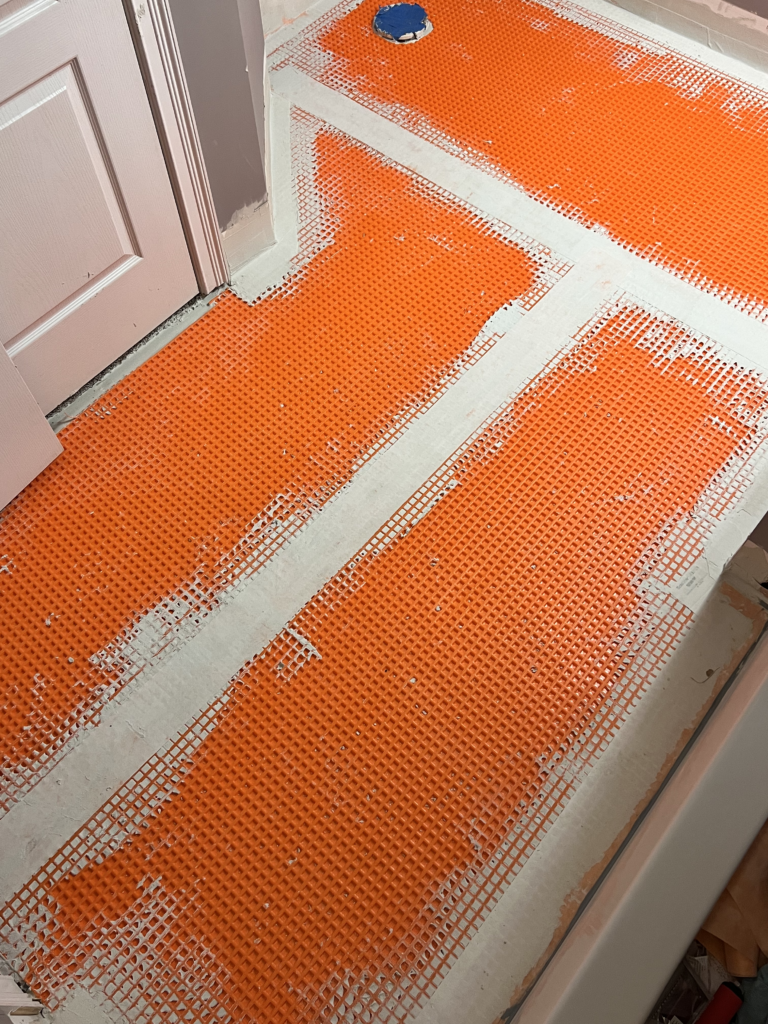 If you're considering an alternative to cement board that offers better protection from water damage, then Schluter Ditra could be a great fit for your bathroom project. I'm going to be sharing my review after installation on stories, and I'll be sure to update this post, too!