In just 72 hours, I completely reworked the look and FEEL of our kitchen. We called this Phase 1 because we plan to completely gut and renovate the kitchen but I wanted to enjoy it more in the meantime. Enter bandaid makeover! If you aren't familiar with what a bandaid makeover, it means making enough changes to make it fit your style without doing major renovation. Usually paint, hardware and decor. I'll be honest, I HATED this kitchen before. Not because there's anything seriously wrong with it but because it felt foreign… it didn't feel like me or MY home at all. It felt hollow and uninspiring. I already need a full pep talk when it comes to cooking so I figured it'd be easier if I loved this space!
Before |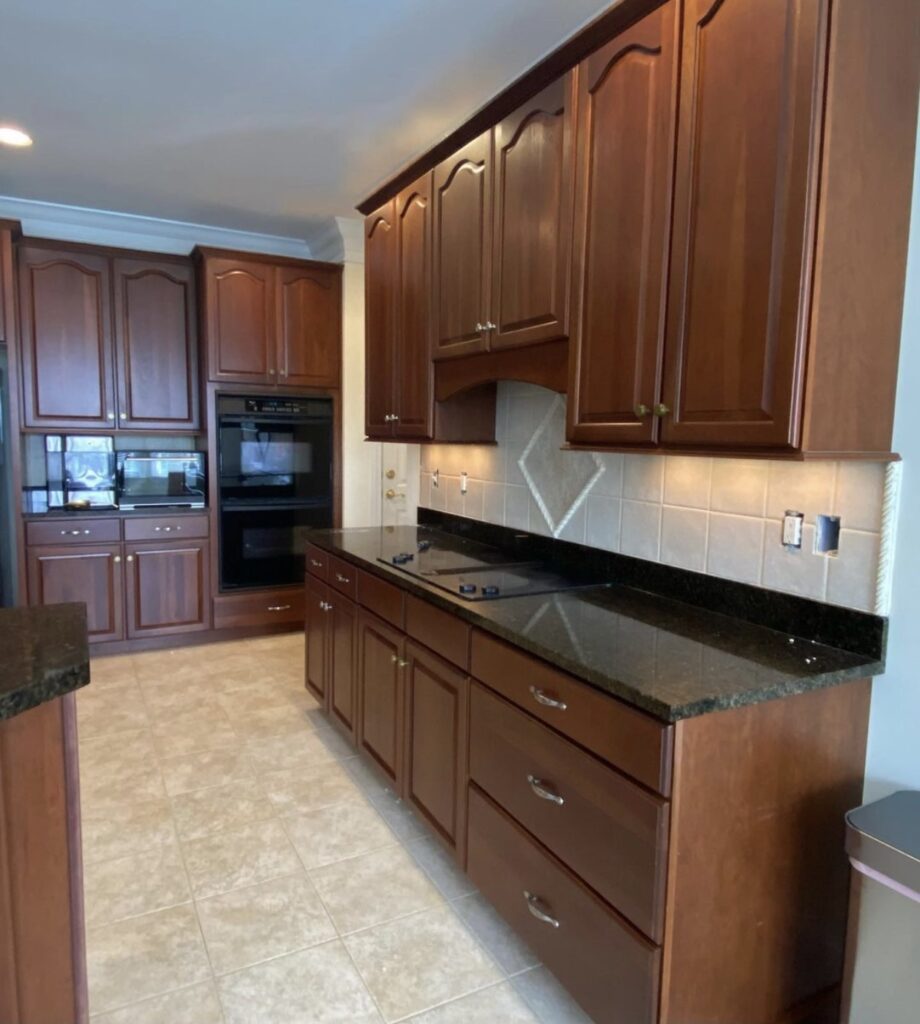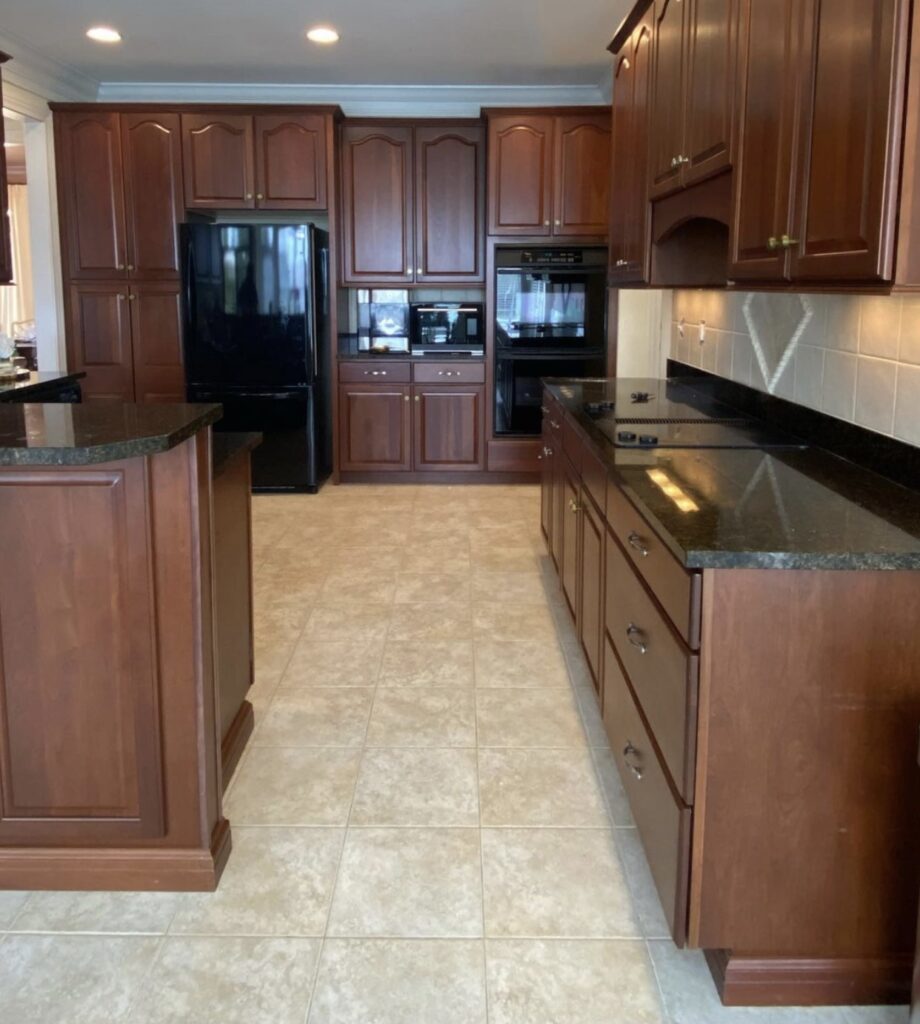 After |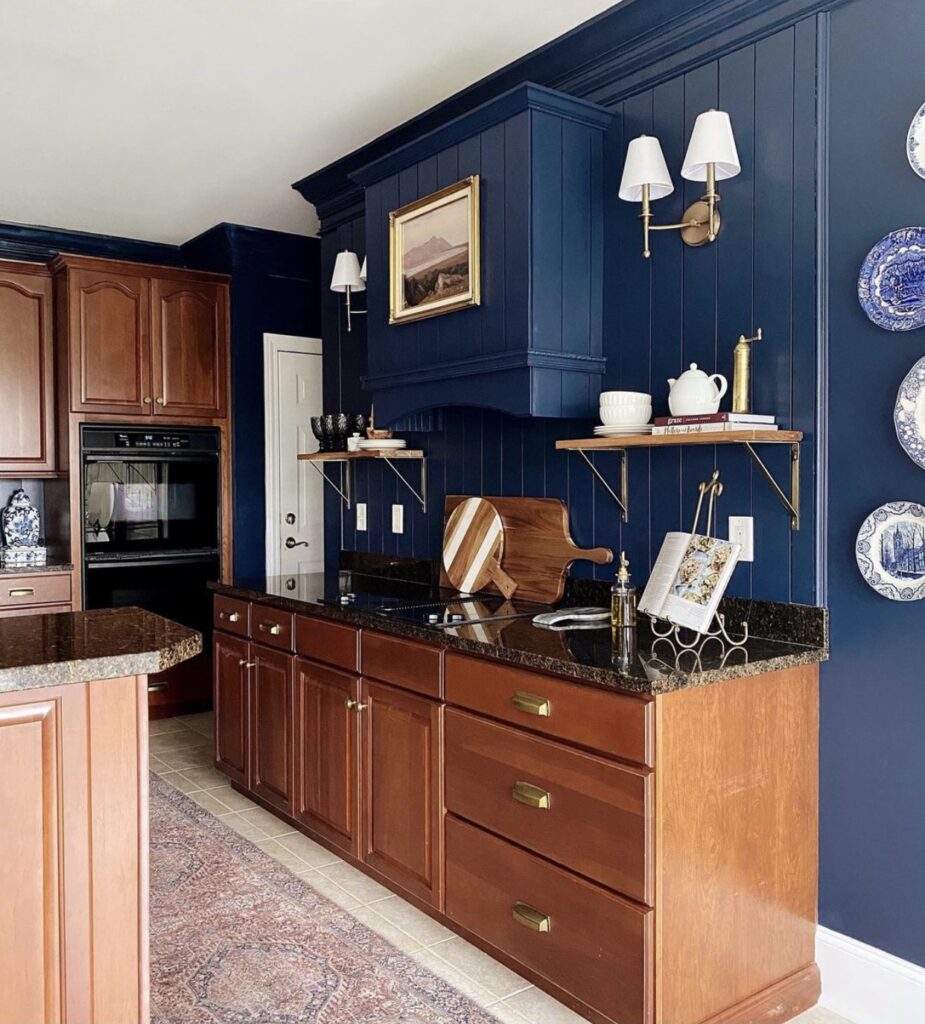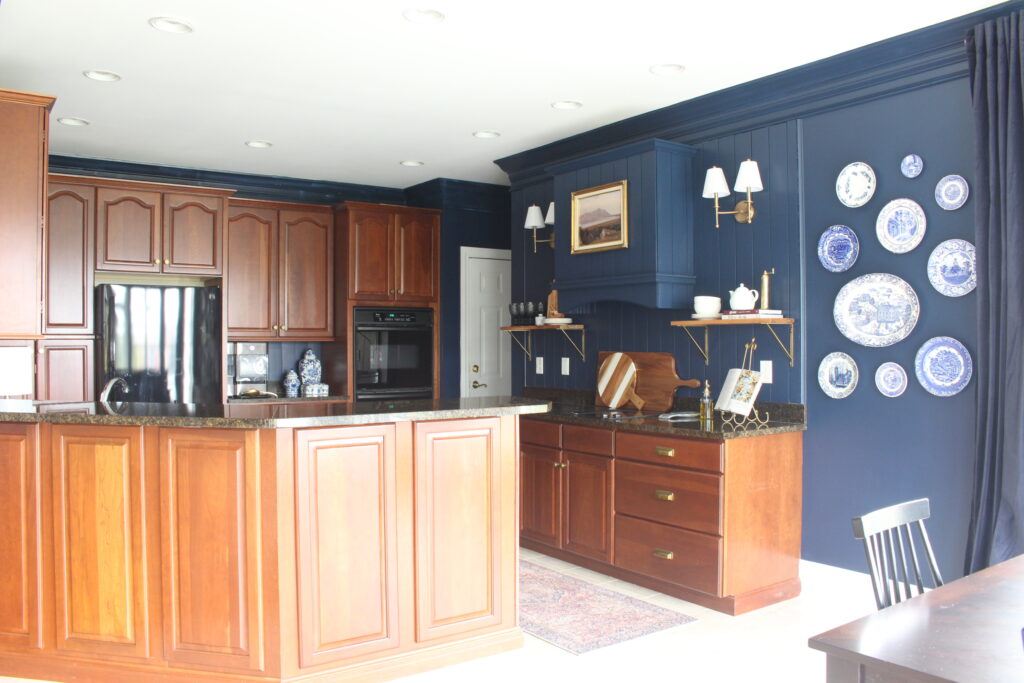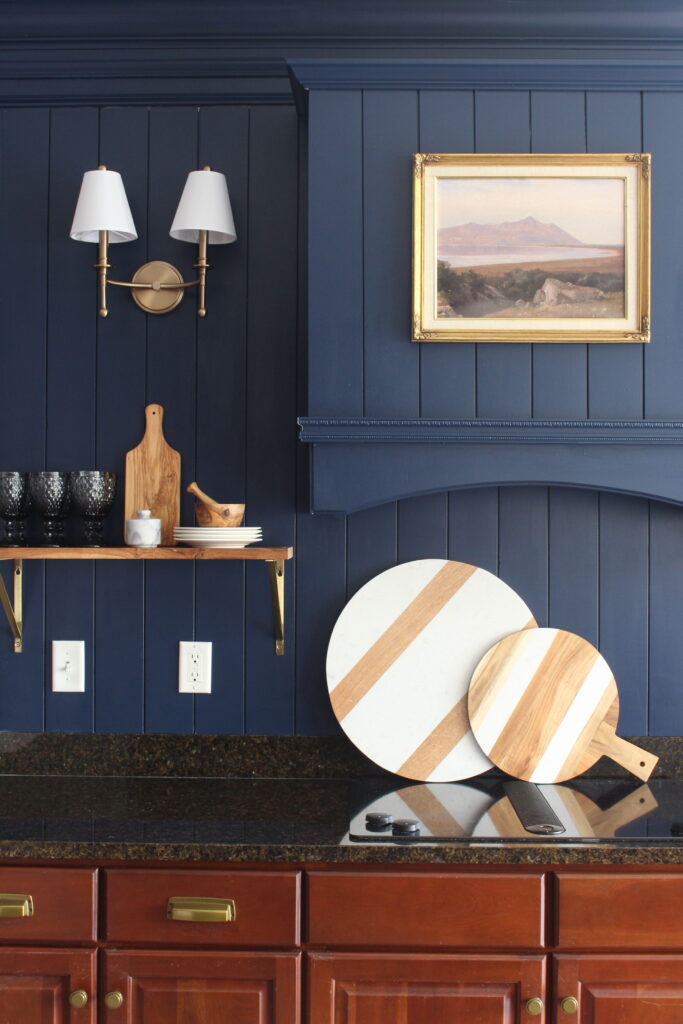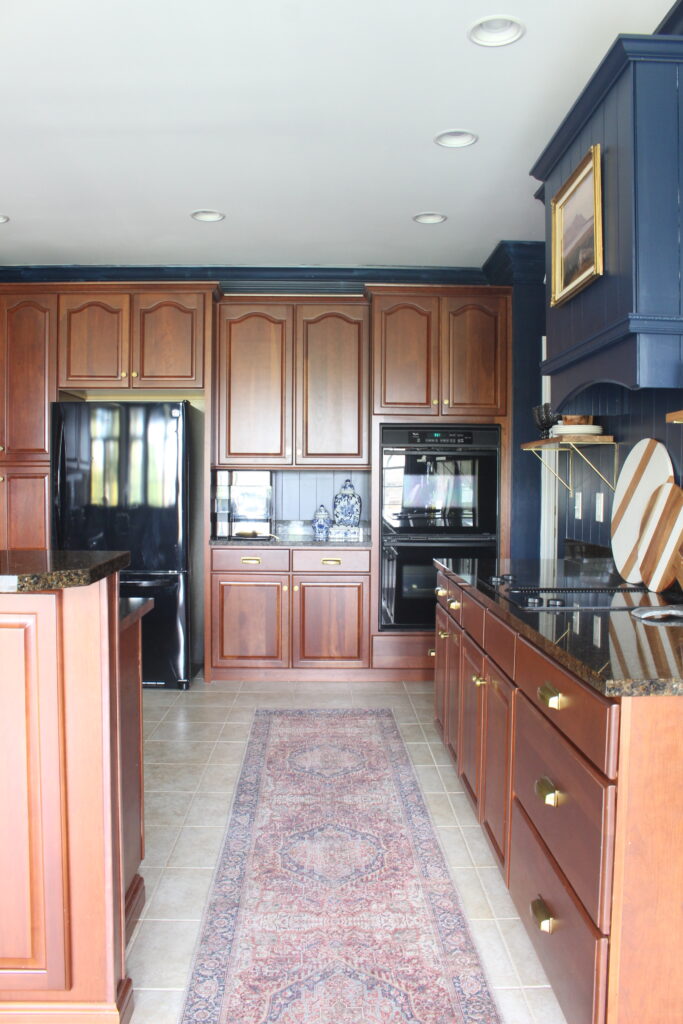 KITCHEN PHASE 1 ReVEal SOURCES:
Paint Color: Behr Starless Night
Sconces: https://rstyle.me/+APePqJ9vX1K7C-oa65JjVA
Shelves: https://rstyle.me/+7nxl_Gk2ZvI8lxK6DvKURQ
Shelf Brackets: https://rstyle.me/+ncAFXzkLV4sKgUtQZtxPXQ
Drawer Pulls: https://rstyle.me/+duKd-iXgjPi67IzZLM4U1g
Round Knobs: https://rstyle.me/+txfnnctmujSnN23BaViz3w
Round Cutting Board: https://rstyle.me/+HwKE2VsCa_3CEBhszoKrqg
Long Cutting Board: https://rstyle.me/+QZlVxXWOAzCqvxqBvfnAYw
Shiplap Boards: https://rstyle.me/+IrQC9o9n783Yv5N4BOO3TA
Jigsaw: https://rstyle.me/+WW14aQHSaqNCsoFTzAZNwA
Cordless Nail Gun: https://rstyle.me/+_mhZd9xSiMIz-JAxBzOexg
Rug/Runner: https://amzn.to/3dDWF7g
I also put together a blog post of all my favorite paint tools HERE!
Love this kitchen remodel? Share it on Pinterest!