The BEST Painting Tools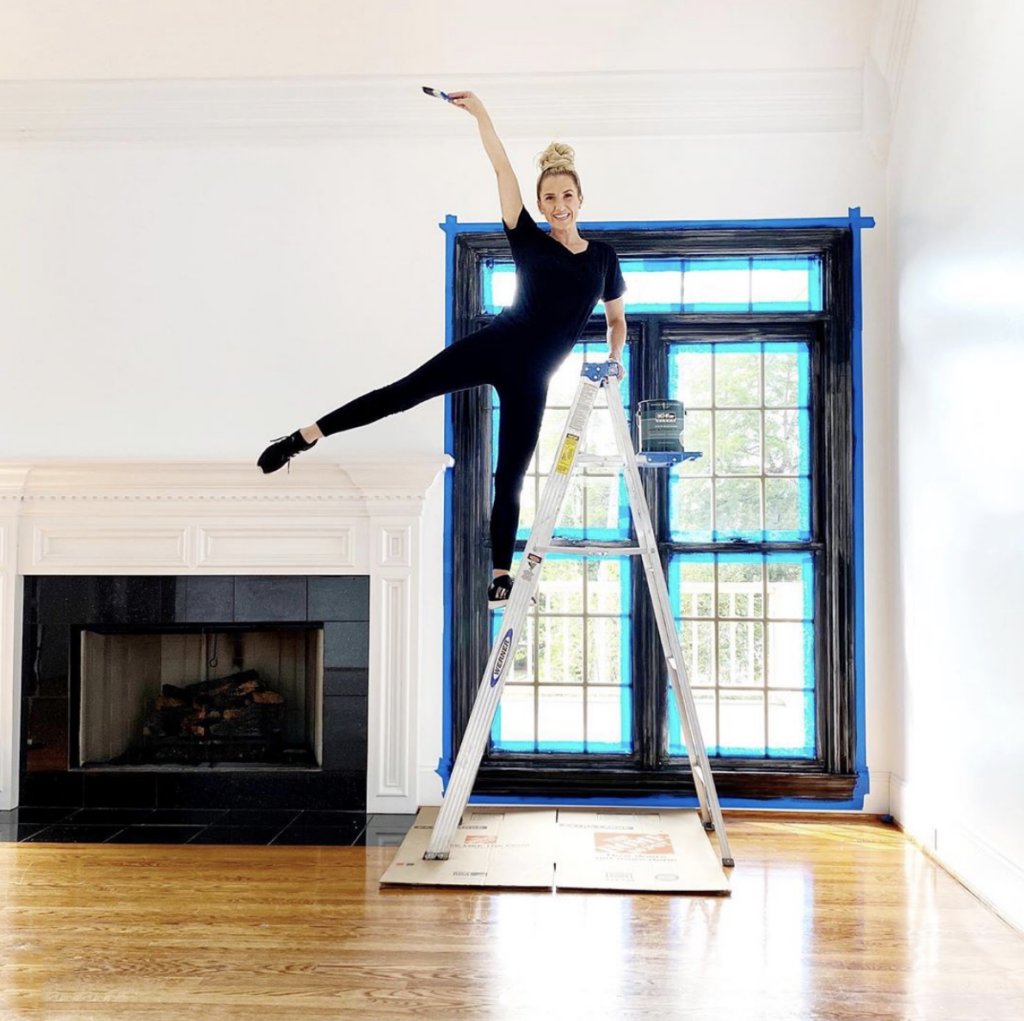 There has been so much interest in my favorite paint tools so I've linked what I think are THE BEST Painting Tools out there. Click the title of the product for links to shop these products! As always, I ONLY recommend products I LOVE and have used extensively. I have painted hundreds of rooms, 3 home exteriors, multiple pieces of furniture, doors, trim, fences, etc. These are my favorite, tried and true painting tools.
must – have painting tools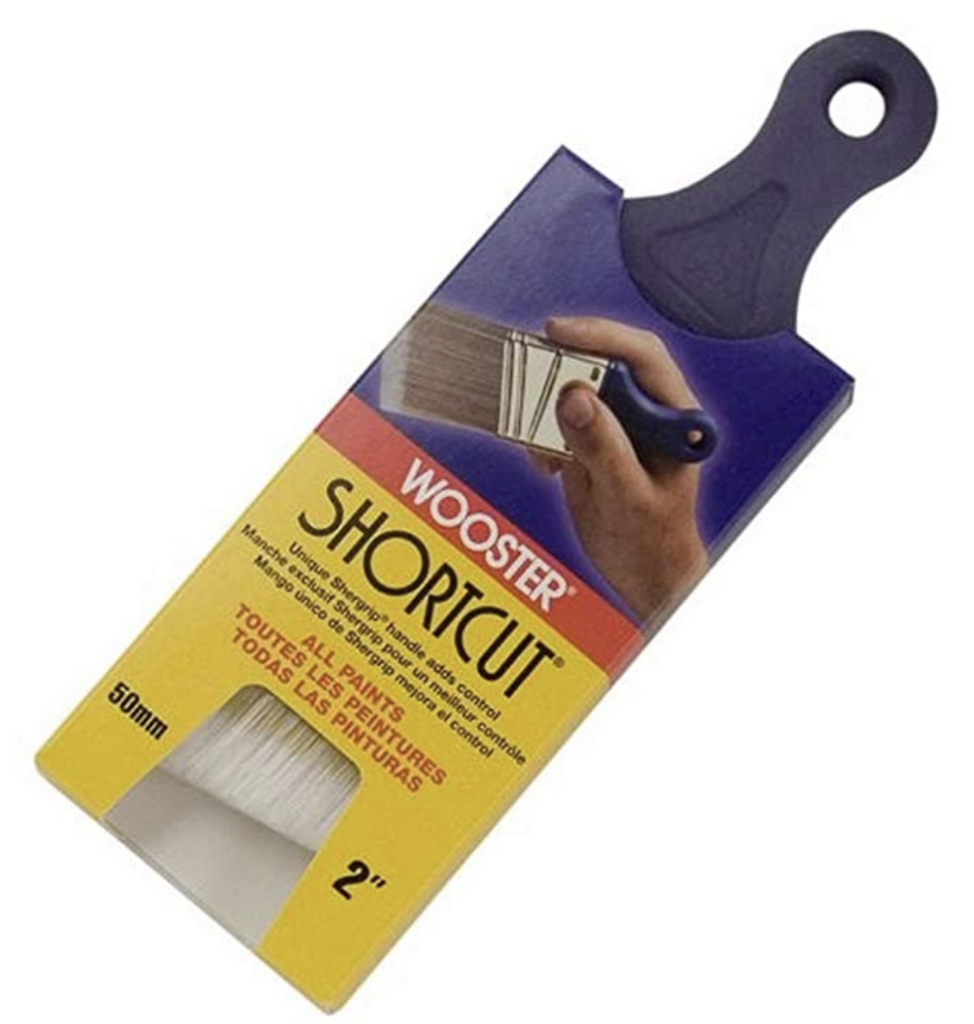 Wooster Shortcut Paint Brush – this is my all time favorite paint brush. The short handle is comfortable, it leaves a beautiful paint finish with minimal brush lines and it washes up well. I literally buy 5+ at a time! If you paint often or have a bunch of helpers, grab this 12 pack!
Roller Covers
I love both of these brands. I don't really have a preference one over the other but don't skimp on a good brand for your roller. It's worth the extra buck or two to get good ones! Remember to get the right nap for your project. Most walls are smooth – semi-smooth.
Roller
Wooster Roller – I have a few rollers and they're all about the same. I like this one and I have a couple others. I'd recommend having a couple on hand.
If you're doing a large space, HIGHLY recommend doing the wider roller! I have the 18″ and it makes the job much quicker!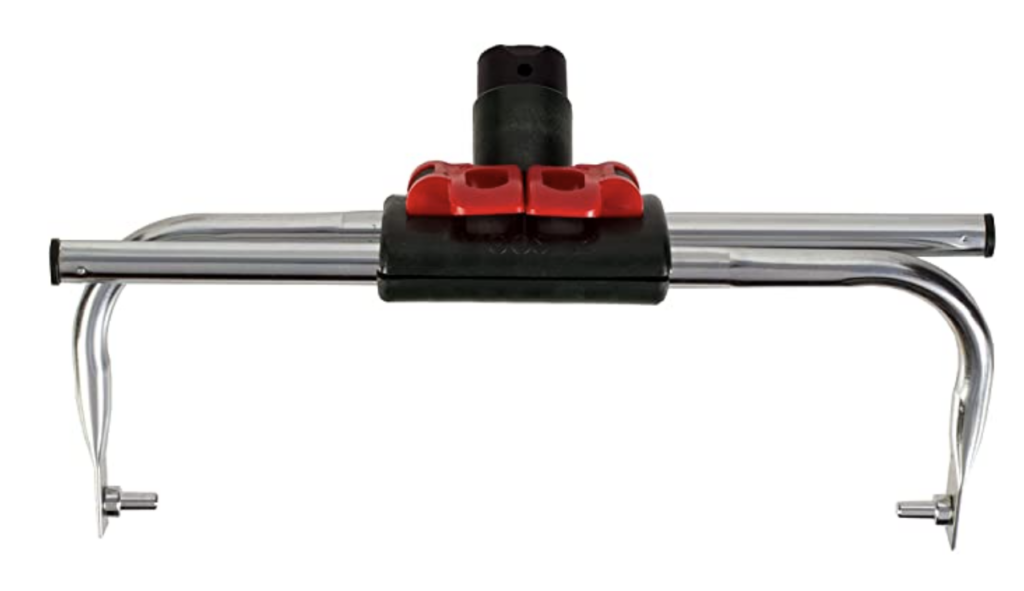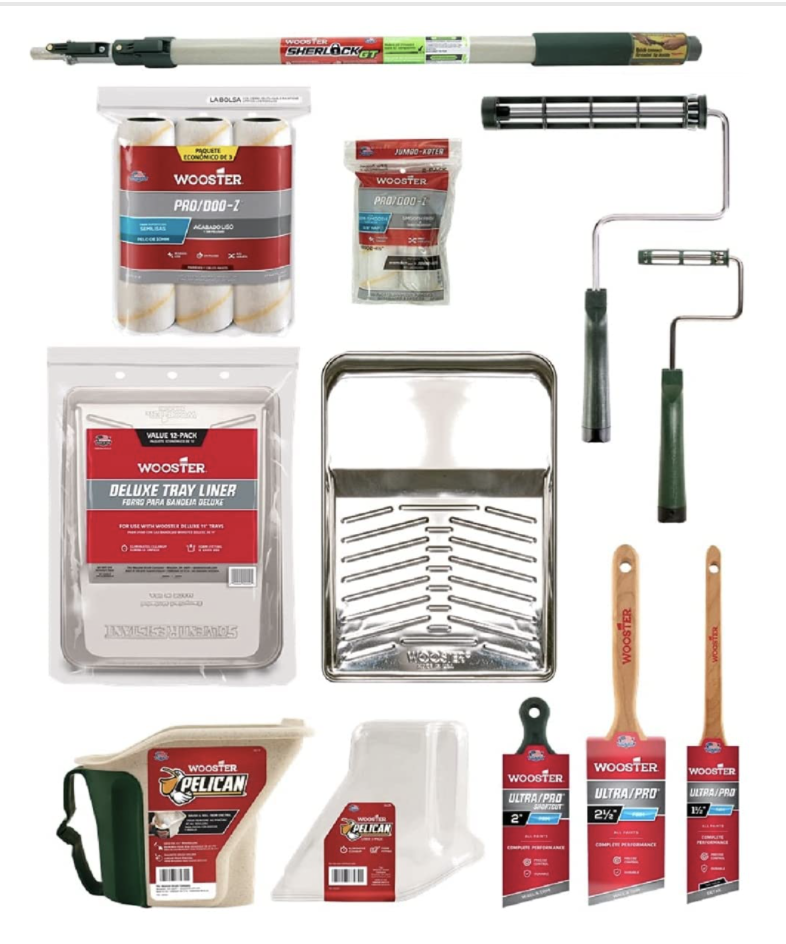 If you're just getting started this Wooster Starter Kit is AWESOME! Under $100 and really everything you need to paint a room!
paint sprayers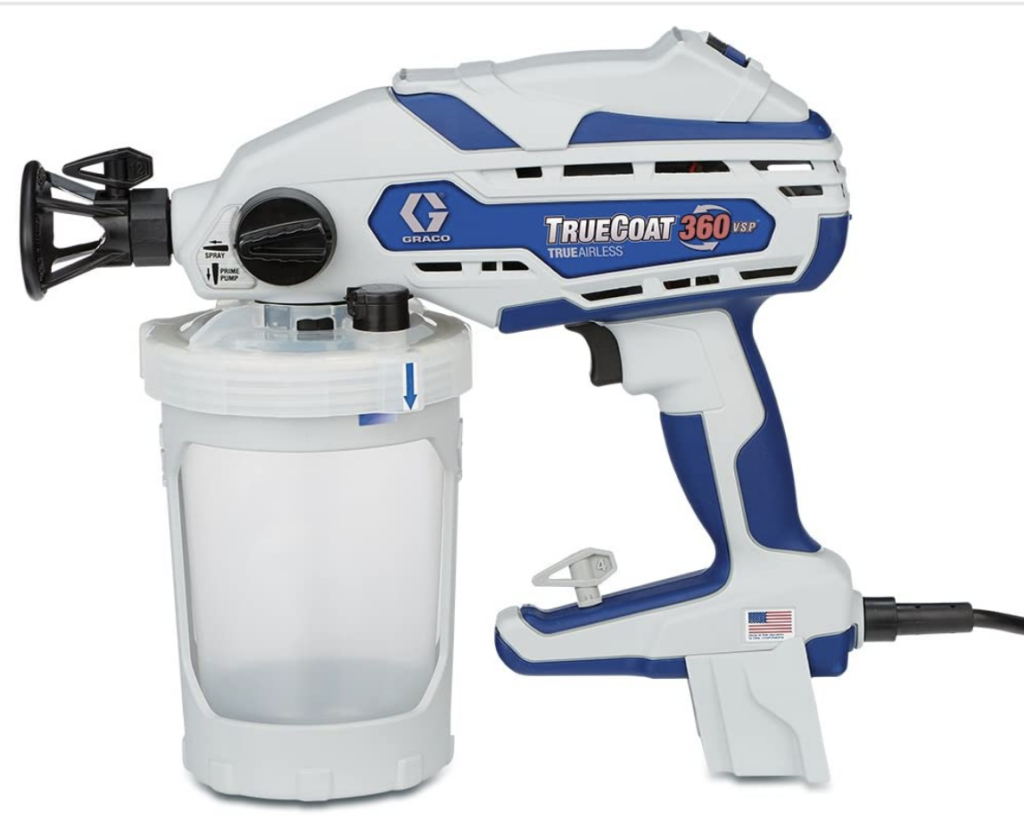 My favorite Paint Sprayer – This is hands down the best sprayer I've used and I've tried 8-10 different sprayers over the past eleven years. HIGHLY RECOMMEND.
Great Paint Sprayer for smaller projects – I love this paint sprayer! It's affordable, works great, cleans up easily and leaves a beautiful finish. Works great for doors, trim, cabinets, furniture, mantels and other small paint projects. This gets 2nd place if I'm ranking them but its really great on the budget!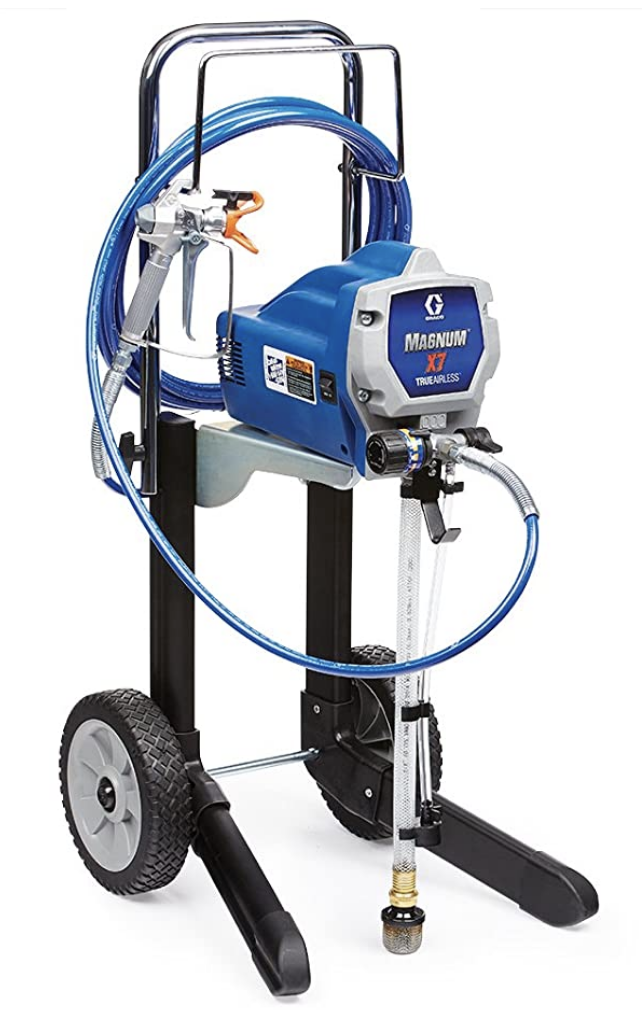 BEST Paint Sprayer for Large Scale Projects – We used this paint sprayer to paint the exterior of our (three different!) homes and it is the BEST! It is efficient, easy to clean, leaves gorgeous finish and doesn't have a ton of overspray. Highly recommend this for big projects – painting home exterior, fences, large rooms, deck railing, etc. It also has a pressure roller that can be used for painting walls super quickly and efficiently!
Helpful gadgets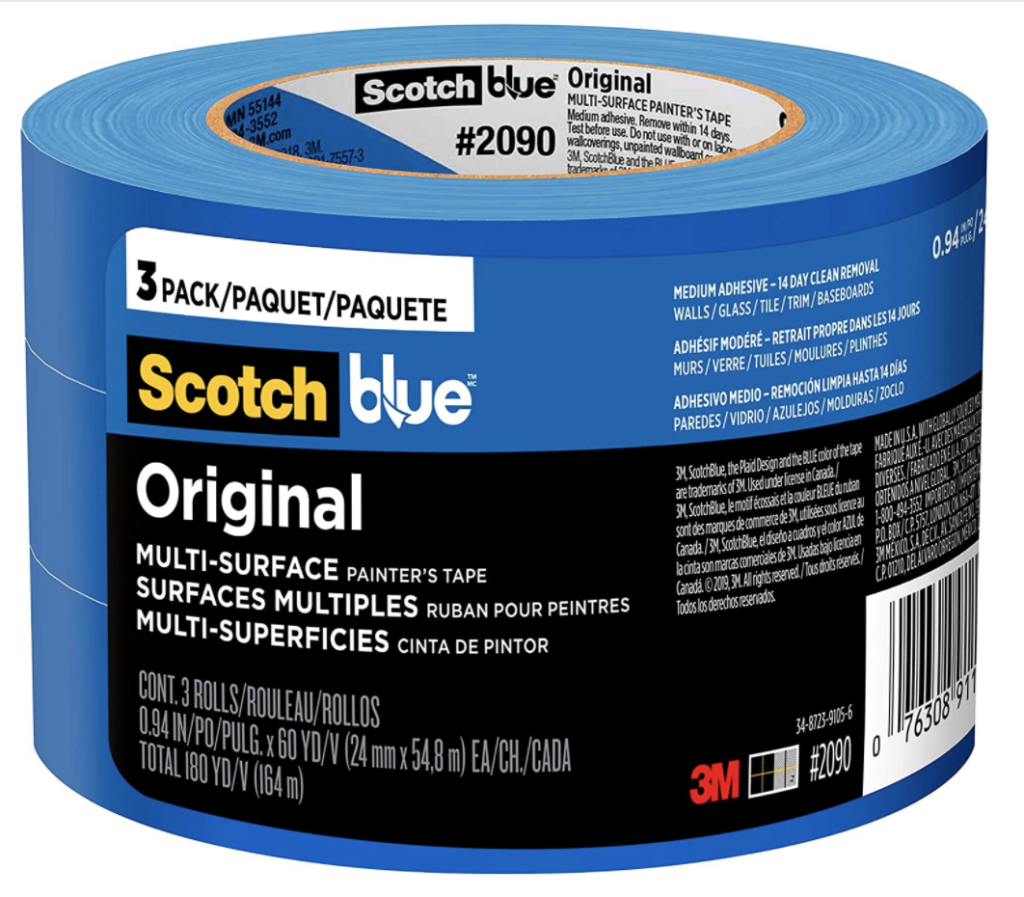 Painter's Tape – I've used ScotchBlue painter's tape for years and I love it! I like FrogTape too but both seem to perform about the same for me.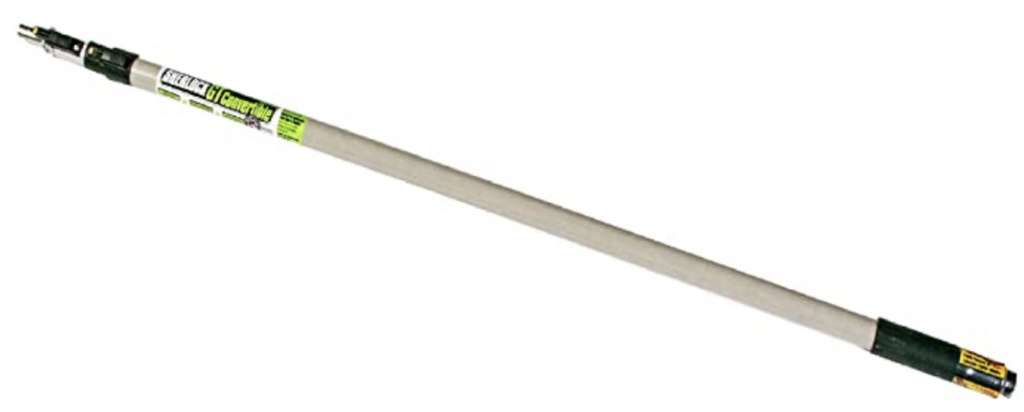 Paint Roller Extension Pole – This is a lifesaver when doing tall walls and ceilings. We use it for almost every paint project. I have the 2-4′ one and the 4-8′ one. I use the 2-4′ one the most but if you have high ceilings, maybe opt for the longer one!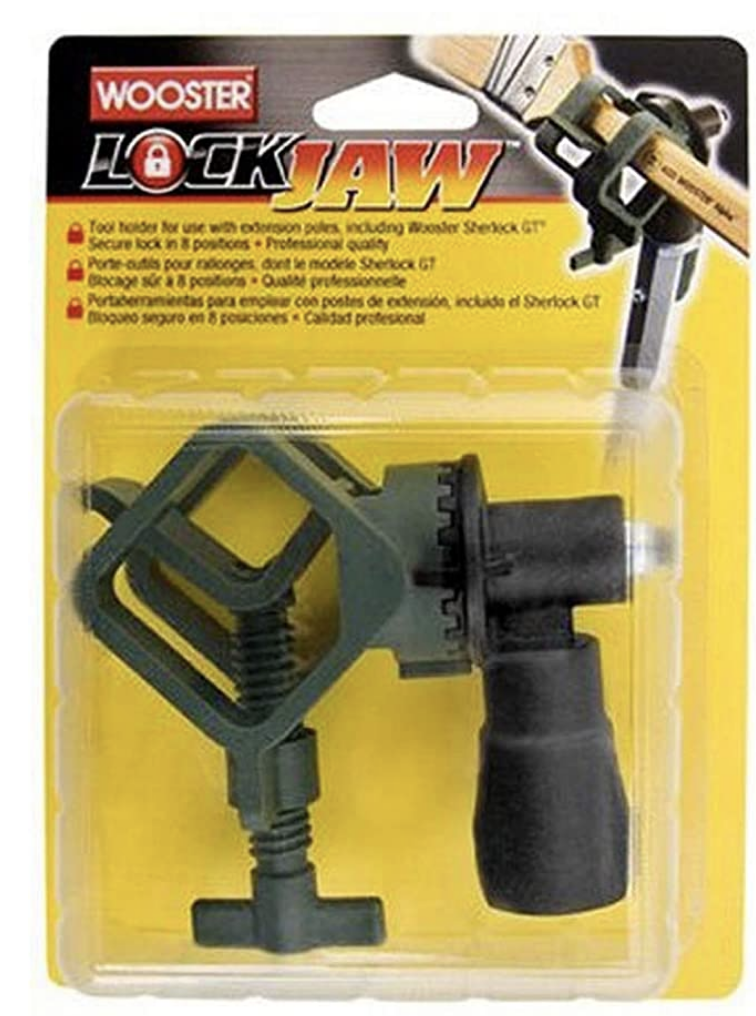 Paint Brush Holder for extension pole – Craig uses this a lot (he has a very steady hand!) and it works great for cutting in on high spaces!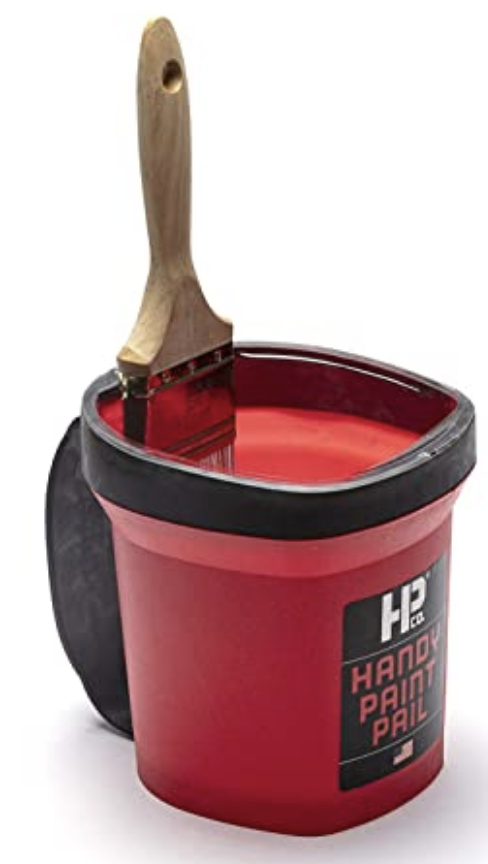 Handy Paint Pail – this is the tool I was using to cut in (works great for painting doors and trim too!) The magnet holds your paint brush while you move around and it cleans up so easily. Must-have for any paint project! You can get liners for it but I usually just rinse it out in the utility sink afterward or let it dry out and the paint peels right off!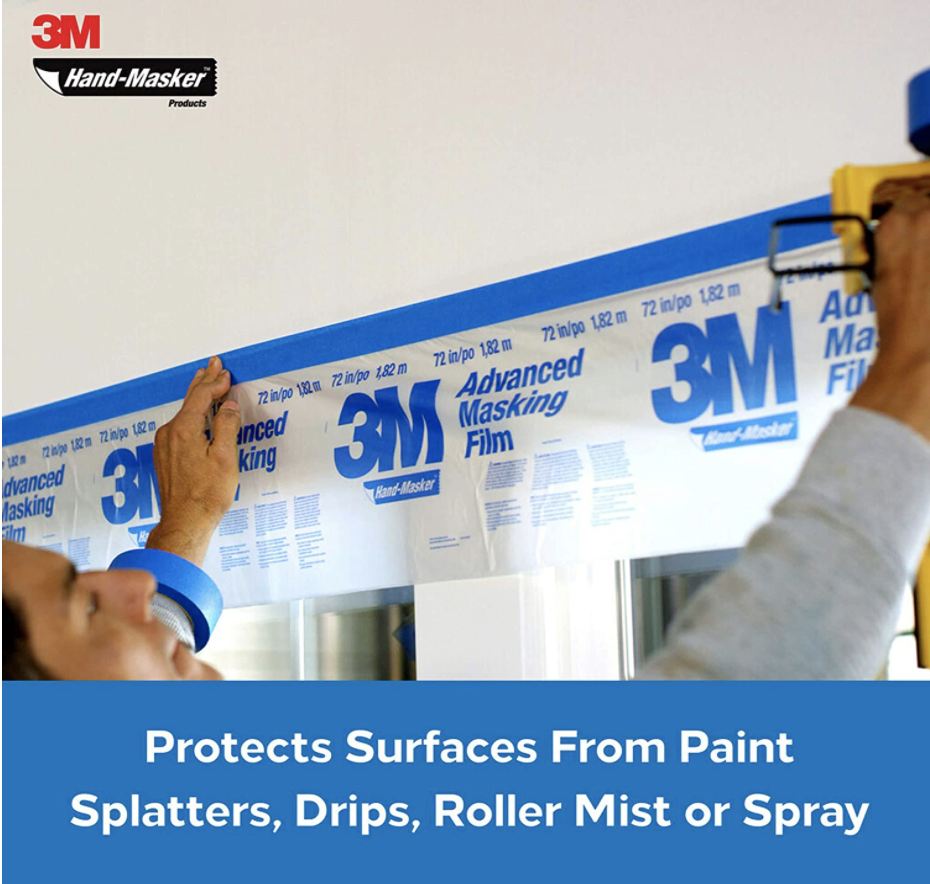 Masking Dispenser – This is certainly an extra but it makes things so much easier! I love it since I paint a lot!